The sun is out, and the speakers are on! Summer is just around the corner, and The Black Box is ready to go for an incredible month with an eclectic cast of artists paying a visit.
We're delighted to see the return of the Brunch Box, as well as Goldie, Zero T, and the celebration of ten years of Foundation Audio! In addition to a legendary set of names, Alejo, Charles Nimbus, and more represent the new generation of sound design and production making waves across the US.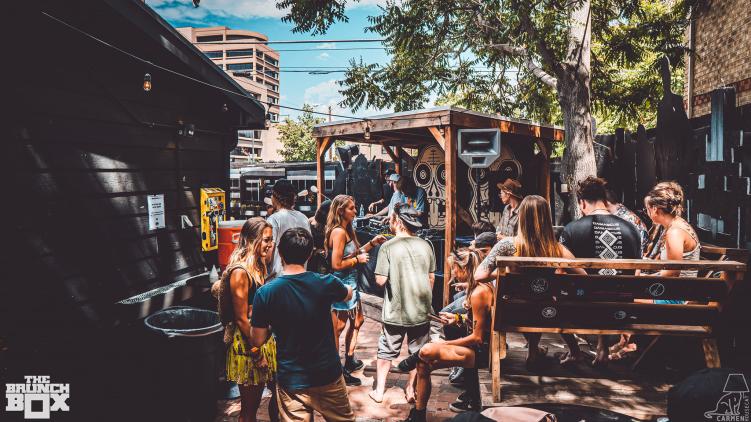 New School
Sub.mission and The Black Box pride themselves on finding the latest talent and providing spaces for unique experiences. This month's calendar is no exception with the return of The Brunch Box, a local favorite daytime event on The Black Box patio!
Kicking off the 2023 series is a special overseas guest on June 4, St4rfox on June 11, and a special pride edition featuring Chad Dubz and Lotu June 25! Grab your tickets quickly as it is very limited capacity, don't forget to grab a mimosa.
Returning to Denver for his first headliner, Charles Nimbus comes off a massive performance at Tipper & Friends at Suwannee and is absolutely on our watch list. With a range flowing between downtempo dreamscapes, breakbeat, dubstep, and drum & bass, he's got something for everyone.
Metalheadz
While it's not until late in the June calendar, we've got our sights set on June 23 for the return of drum & bass legend and Metalheadz label boss Goldie. The Timeless producer is perhaps one of the most acclaimed in the genre and we are thrilled for his return!
After nearly 30 years, the d&b pioneer stays true to the roots performing across the globe with an insurmountable catalog from the Metalheadz crew and beyond. Make sure to arrive early in support of the RECON crew Sinistarr, John Glist, and Shoebox for a proper history lesson.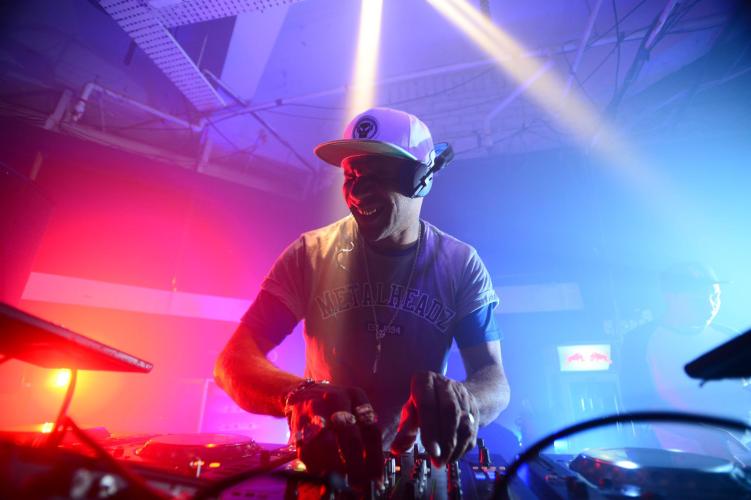 For those who can't get enough, June 24 follows up with a pair of lineups you won't find under the same roof anywhere else in the US. For their 10th anniversary, the Foundation Audio crew chose none other than The Black Box as their host to celebrate the occasion.
In the lounge, Metalheadz alumni Zero T makes his way to Denver for a journey through drum & bass like no other. His impeccable drums shine through in his releases often alongside stunning vocal pairings. From liquid and soulful, to dark and technical, this is one we will be front and center for.
June at The Black Box
For the full calendar, check below to find your flavor and grab tickets ASAP as they are flying for many of these events. Tickets are available NOW at The Black Box website. Looking to attend but are in a tough spot? We've got you covered! Keep your eyes peeled on the River Beats Colorado Instagram for potential giveaways.
June 2nd: Skysia w/ Mfinity, Stoik, Ethera
June 3rd: Cofresi x Raddix w/ Waxcat
June 4th: The Brunch Box 2023 Kick Off w/ Secret Guest (UK)
June 6th: ION w/ Quite Possibly
June 8th: Chomppa w/ Bassface, Kaize, Prana
June 9th: Tsimba w/ Mikayli, King Kobra
June 10th: Devin Kroes w/ Jumble, Vibe Girl
June 11th: The Brunch Box w/ St4rfox, Esoteric, Wax Bandit
June 13th: Charles Nimbus w/ Wolf'd, Stryker Steele
June 15th: Eastghost w/ Trigo, RamonPang, StrykerSteele
June 16th: Benzmixer w/ Saigga, Spellthief, Phors, Arbityr, Kylljoy
June 23rd: Goldie w/ Sinistarr, John Glist, Shoebox
June 24th: Foundation Audio 10 Year Anniversary – Chad Dubz, Lotu, Somah, Teffa
June 24th (The Lounge): Zero T w/ Shoebox, Nervouz Syztem
June 25th: The Brunch Box Pride Edition w/ Chad Dubz, Lotu
June 27th: Medicine Place w/ ObeyGrey
June 29th: Yookie – 3 Hour Set
June 30th: Alejo w/ Danny Grooves, Psydell, Crawdad Sniper
Get Connected
Black Box photos via: John Verway, Carmen Housecat Photography