As we near the end of the snowy season and break into spring, Denver bounces back to life like no other. With the welcoming warm weather, we're also welcoming one of the most unique monthly calendars yet at The Black Box!
Kicking off with ENiGMA DUBZ Dungeon Tour, May is absolutely packed with heavy hitters. Joined by local favorite YOKO, an official Movement Pre-Party featuring DVS1, and the dubstep icon N-Type, the famous Black Box system is sure to get a workout this month.
For the Culture
We couldn't think of a better way to start the month than with dubstep legend ENiGMA DUBZ and his US Dungeon Tour. Since his first return to the States post-quarantine, ENiGMA DUBZ has been smashing sound systems far and wide. From crate classics to sought-after dubplates, he hits the mark across the spectrum.
An artist we've been watching closely and we think everyone should be checking out is YOKO! The Denver local has been making waves across the country and just smashed DEF in Atlanta in support for Hamdi. Make sure to check off May 9 for her co-headliner with Contra.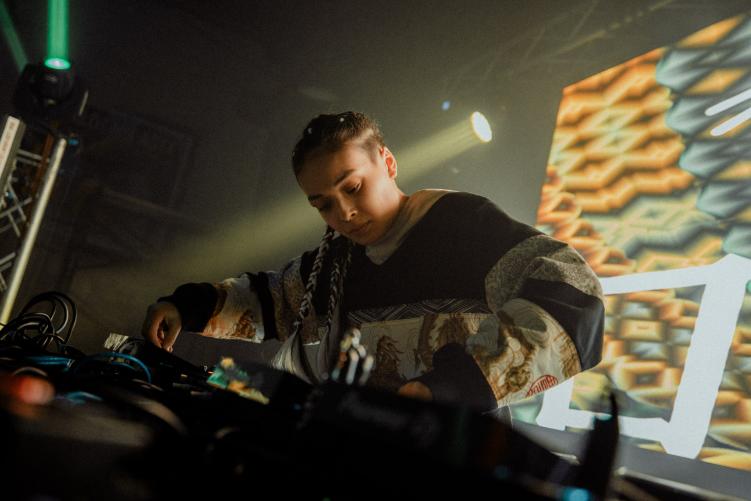 Looking to change things up or dive into the realms of the psychedelic? Arcturus is the one for you. Fans of Tipper, Desert Dwellers, and Kalya Scintilla will be right at home with an encompassing sound design, textured layers, and precise percussion.
Let's Dance
Perhaps the most exciting stop for us on the calendar, Sherelle returns for the first time since 2019! Since her first knock-out Boiler Room set, Sherelle continues to drive the new generation of junglists and dance lovers through her incredible stage presence and flawless mixing.
Following the absolutely mad showings in Denver for Nia Archives and Sully + Tim Reaper & Dwarde, we expect nothing short of a dance party before she heads to EDC Vegas to blow the minds of the masses.
Of course, there's more yet to come. It's not the Black Box without quintessential names in the space making their way to the coveted venue. Closing out the month of May is a series of artists we don't think fans could find anywhere else on an event calendar.
The Finest Imports
On May 19, we welcome dub legend Mad Professor to the decks for a sonic history lesson of sound system culture. From the eclectic duo project of Jevon Ives and Chris Iona, De-Tu brings their roots style dubstep to the main room May 20.
Next up are two dubstep heavyweights and label bosses Kode9 and N-Type, two shows that dubstep fans simply cannot miss. As production pioneers and respective leads of Hyperdub and Wheel & Deal Recordings, we may not have dubstep as we hear it today without them.
For the full calendar, check below to find your flavor and grab tickets ASAP as they are flying for many of these events. Tickets are available NOW at The Black Box website. Looking to attend but are in a tough spot? We've got you covered! Keep your eyes peeled on the River Beats Colorado Instagram for potential giveaways.
May at The Black Box
May 4th: ENiGMA DUBZ (Dungeon Tour) w/ Apparition, Rydona, Aimerie
May 5th: Shanghai Doom w/ Canvas, Fenx, Bex
May 9th: YOKO + Contra
May 11th: DVS1 (Official Movement Festival Pre-Party)
May 13th: Arcturus
May 16th: Oldboy w/ Spenny
May 18th: Sherelle
May 19th: Mad Professor
May 20th: De-Tu w/ Handsome Tiger
May 23rd: Kode9 w/ Banzulu
May 25th: Emurse w/ Ktrek, Kavern, Max Parkinson
May 27th: N-Type w/ Secret Guest, Basura, Subliminal
May 30th: Wessanders w/ Bread Winner