Following the grand opening season of the Brooklyn Mirage this upcoming weekend, Chris Lake is headed to Denver's own Mission Ballroom to continue the Black Book Records momentum next Friday, May 12. This will be a big weekend for tech-house fans as John Summit plays at 1st Bank Center on Saturday, May 13, and at Red Rocks Ampitheater the following day.
What's special about this show at Mission Ballroom is that it is the first of a series of Lake's new Denver residency called Club 5280. The inaugural event is Friday, May 12 and features Lake as the headliner and openers including Westend, Harry Romero, and TOBEHONEST. No further details on when the next show in the residency will be, but stay tuned for more details post-show.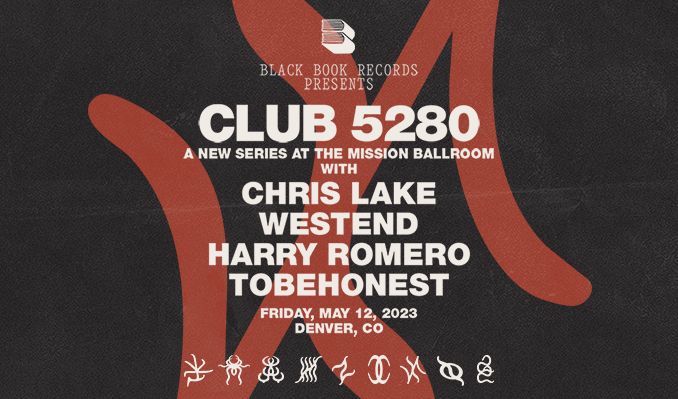 View this post on Instagram
Chris Lake recently teamed up with Aluna for the release of their latest collab, Beggin. Read more and listen on River Beats Dance here.