Step into the Vortex: Denver's gateway to an immersive music festival experience like no other, where the dance floor becomes a captivating realm. Meow Wolf has partnered with Live Nation once again for its second year of Vortex Festival. This dynamic event is set to take place at The JunkYard, nestled in the heart of Denver, where Meow Wolf's distinct arts and entertainment approach will work its magic, radically transforming the venue into a serene and multi-stage dreamlike environment.
Overflowing with eccentric performers, relaxation zones, interactive art, and a diverse selection of the hottest artists spanning various genres, this festival is bound to embody the essence of every Meow Wolf exhibition: ineffable, yet stirring up quite the buzz.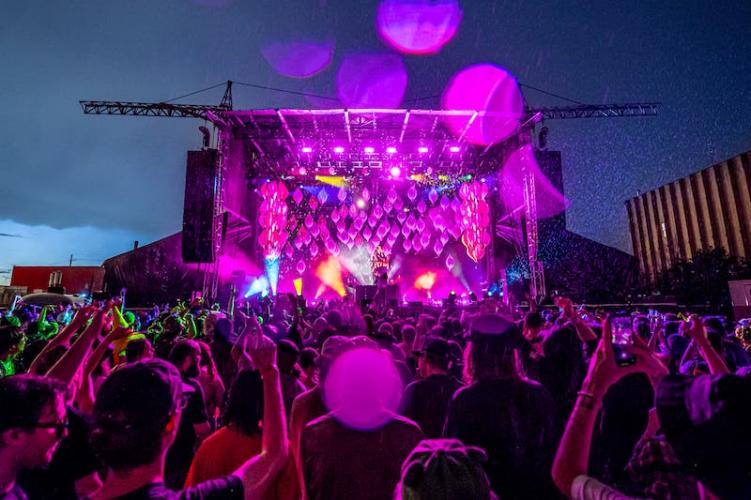 The occasion will span three consecutive days and nights of music, featuring over 30 performances across two stages, and welcomes attendees of all ages.
"Ever since the curtains fell on the inaugural Vortex, we've been teaming up with Meow Wolf to ensure that year two in Denver is nothing short of spectacular," emphasized Eric Pirritt, President of Live Nation Rockies. "And now, the time has come to launch. It's a thrilling day for the city."
The main acts include headliners GRiZ and Remi Wolf, plus other talented performers including Claude Vonstroke, Ford., The Funk Hunters, Justin Martin, and more. Check out the full lineup below.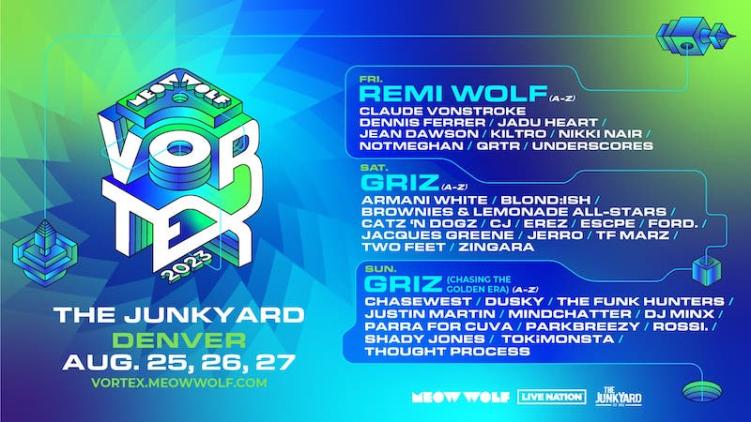 Led by a team of empowered women within Meow Wolf's arts and entertainment B-Corp, Vortex is committed to igniting happiness and change, while also leaving a positive imprint by engaging local talents, championing sustainability efforts, and amplifying the voices of marginalized communities.
Vortex Festival takes place August 25, 26, and 27, 2023. Doors open at 4:30pm on Friday and 1:30pm on both Saturday & Sunday. Tickets are now on sale here.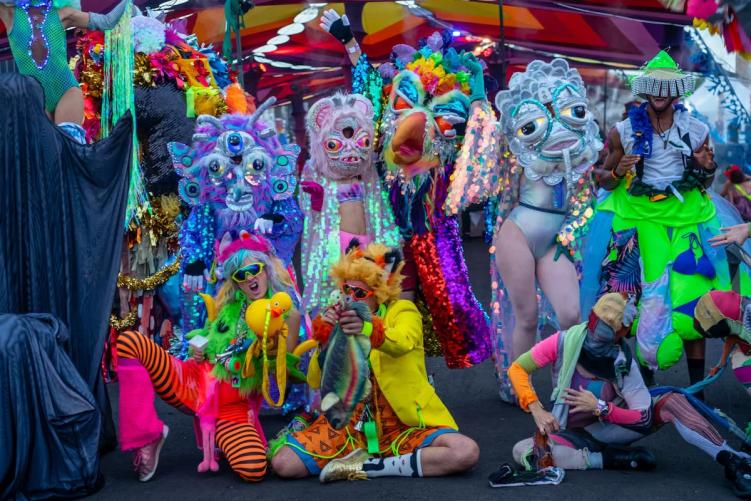 Featured image via Jess Bernstein.