August marks the second anniversary of SHIFT shows at Cervantes! To celebrate our second birthday, we're doing it big with an all-star lineup of artists headlining our Thursday series.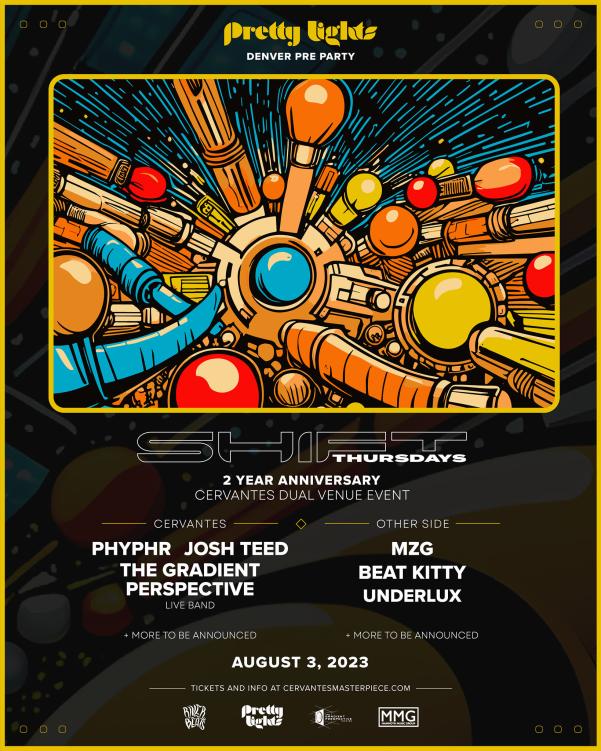 We're kicking off the month of SHIFT shows on August 3rd with a dual-venue show for two celebrations. We're celebrating the eagerly awaited return of Pretty Lights — who kicks off a massive three-night run at Mission Ballroom that weekend — and the second anniversary of SHIFT!
Denver locals Phyphr and Josh Teed will bring the bass, supported by MZG, The Gradient Perspective live band, UnderLux, and Beat Kitty plus an array of local talents. Come celebrate with us and enjoy a diverse spectrum of talented bass musicians!
On August 10th, Laxcity makes his rescheduled SHIFT debut on Cervantes Other Side. The Zambian-born, UK-based downtempo artist is known for his intricate sound design and feel-good music. His recently released Kinder Opposites LP has been lauded as his "most impressive work to date." niishi, Brazen, and a secret special guest will be there to support.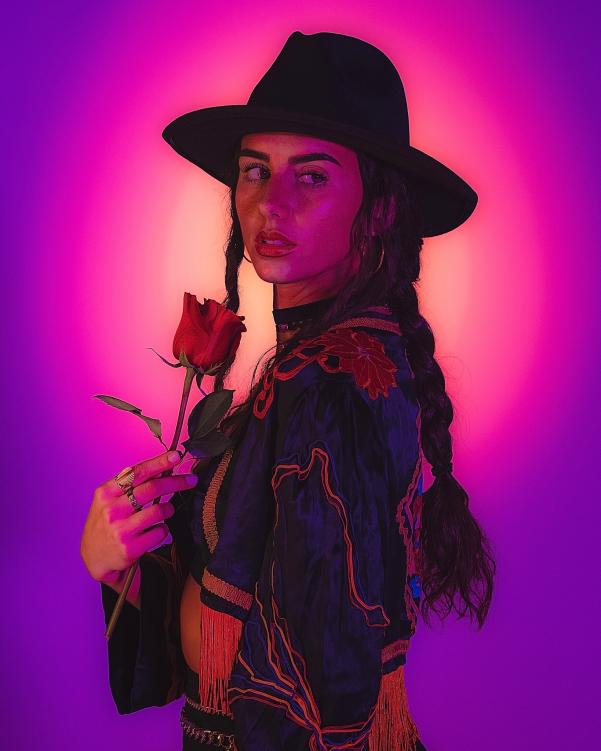 Zen Selekta is up next on August 17th, bringing her signature 140 sound to the main ballroom. The Atlanta-based artist is known for spiritual sound, drawing inspiration from bass music and beyond. Most recently in Colorado for a packed-out yoga d'om set at Sonic Bloom, Zen Selekta's Cervantes set is sure to get the crowd equally hyped up. Abstrakt Sonance, Wraz., and Criso will be there to support.
Finally, we close out a month of SHIFT Thursdays with bass legend Rusko. A longtime bass music industry staple known for skillfully blending dubstep, drum & bass, and beyond, Rusko is sure to get the crowd moving. We can't wait to see the UK-based DJ flex on the Funktion Ones. CLB, Ollie Mumbles, and DiS_1 will open.