Time is flying by and we're already breaching August in what has been one of the busiest years for music in recent memory. The Black Box in Denver continues to set the pace and we can't wait for this month's schedule to kick off.
Right out of the gates, the 1985 Music crew makes their way back to Denver for a 3-Night takeover featuring Alix Perez, Monty, & Drone. In addition, trap legend Salva makes his return alongside a number of newcomers and rising stars.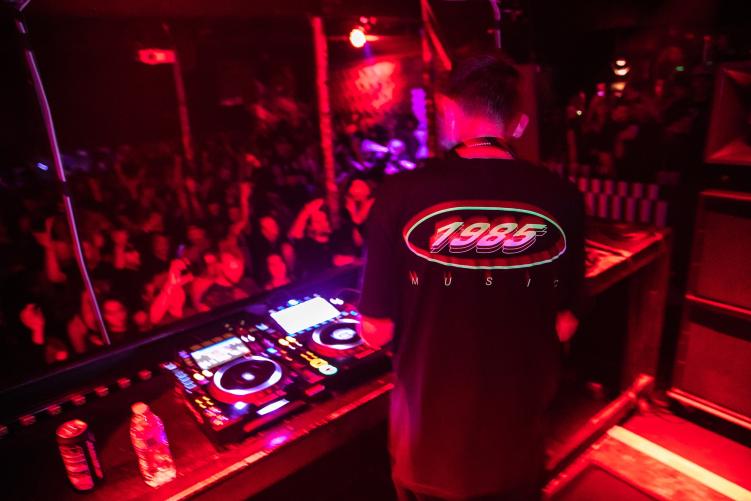 One Nine Eight Five
One of the most exciting rises in popularity since quarantine is without question the 1985 Music crew. Started in 2016 by label-head Alix Perez, 1985 is a conscious creative outlet for forward-thinking production in drum & bass and dubstep alike.
Since then, names such as Visages, Monty, Skeptical, Drone & more have made their imprint on the label further defining the sound of 1985. While each artist brings their own individual flare, there is a sense of connection amongst all of the releases.
This week, we're blessed with three nights showcasing everything the team has to offer from deep, soulful D&B to heart-pounding 140 BPM anthems. Monty and Drone host Electronic Tuesdays on August 1 with July's DJ Battle winners, followed by an onslaught back-to-back-to-back with the bossman Alix Perez on August 2.
Wrapping up the three-night run, Alix makes his solo return to the Black Box after an impeccable Sonic Bloom debut. We'll be upfront and center for this one, don't miss a single moment!
Freshly Picked
Alongside the veterans making their Black Box return, a number of rising creators grace the upcoming calendar. For those who love bass music, look no further! Hosting the upcoming installments of Electronic Tuesdays, um.. returns August 8.
A crucial part of KLO, Lone Drum makes his solo return on August 15 with direct support from an incredible local talent in Merman.g. Formerly known as Templo, Rendr makes his headlining debut on August 18 for a deep exploration into their latest works.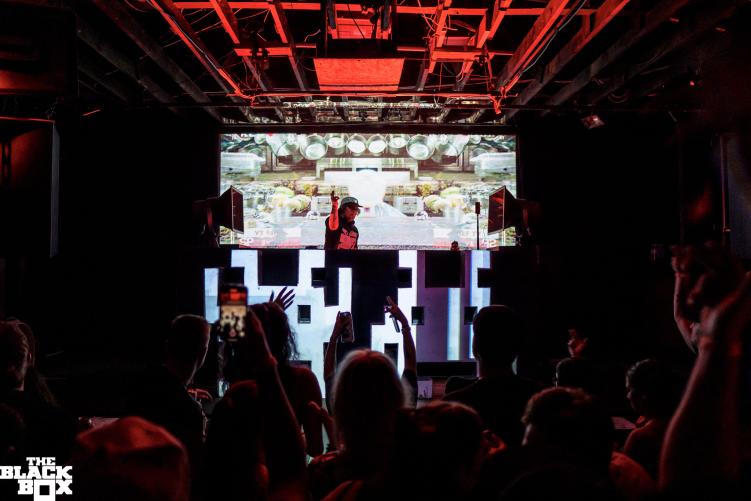 For those looking to pick up the pace, RECON DNB hosts Trace with Atic and Exosphere on August 12. To close out the month, locals Upfront Range host Hospital Records' own Degs for his Denver debut!
August at The Black Box
For the full calendar, check below to find your flavor and grab tickets ASAP as they are flying for many of these events. Tickets are available NOW at The Black Box website.
August 1st: Monty & Drone (Electronic Tuesdays)
August 2nd: Alix Perez B2B Monty B2B Drone
August 3rd: Alix Perez w/ Syne, Despise
August 4th: Savej w/ Geometrae, Johnny Buffalo, Bloomurian
August 8th: um.. (Electronic Tuesdays)
August 10th: Frick Frack Black Box
August 11th: Salva w/ Sinistarr, ANGL
August 12th: Trace, Atic, Exosphere – Recon DNB
August 13th: The Brunch Box – all:Lo Takeover w/ TF Marz, Alex Unger, callmenikkip
August 15th: Lone Drum w/ Merman.g (Electronic Tuesdays)
August 17th: Shine Music Festival Fundraiser
August 18th: Rendr w/ illoh, Skinny Limbs, VRPL
August 19th: Mport w/ Lumasi, Humorme, Killa Nilla
August 20th: The Brunch Box – Phonk Edition: Drae Da Skimask, Backwhen, SEEN, Ceiva
August 22nd: Phaeleh w/ Shiba, Aimerie (Electronic Tuesdays)
August 24th: Soundz Organic Takeover w/ Droplitz, DeemZoo, & more!
August 25th: Subject 31 x Severe w/ Ryku B2B El-Chop-Oh, Waylo
August 26th: Upfront Range Presents: Degs w/ Medicated Drums, Buttah b2b John Glist, Kharizma
August 29th: Chief Kaya w/ Dopel (Electronic Tuesdays)
Photos by: Howl Envy Media, Ethan Klement