Mom, get the sunscreen! Summer is in full swing at The Black Box featuring a series of stacked Brunch Box lineups in July, including a special SOLD OUT July 4th celebration featuring gRLL sMTH.
Inside The Box makes its debut with none other than The Widdler, with icons like Commodo and Ed Rush & Optical gracing the main stage. Alongside an impeccable set of headliners, this month's support is filled with artists to watch out for.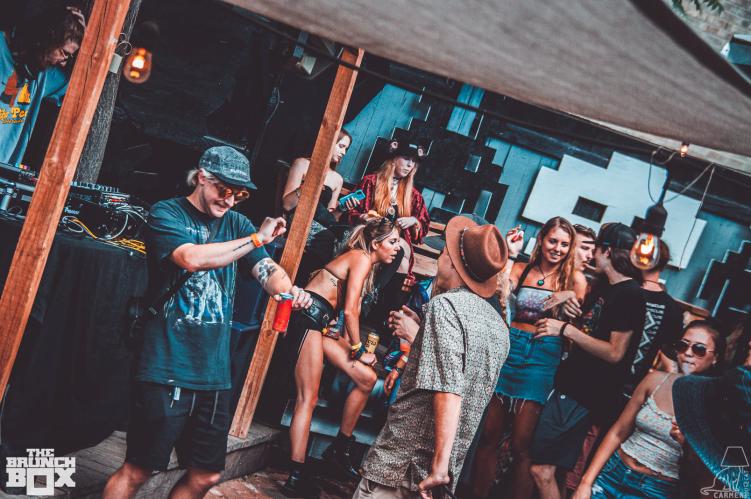 Inside The Box
Making its formal debut July 23, Inside the Box is an opportunity for the audience and artist to connect in a more natural way. After a soft launch earlier this year, the crew received rave reviews, and who better to set the tone for a new series than crowd favorite, The Widdler?
We've also spotted another new event we can't wait to explore further, as Frick Frack Blackjack takes over on July 13 featuring Bismyth, Psionic, and Back Jarker. After massive success at festivals like Hulaween, Sonic Bloom, and more, the Frick Frack crew continues to expand its footprint.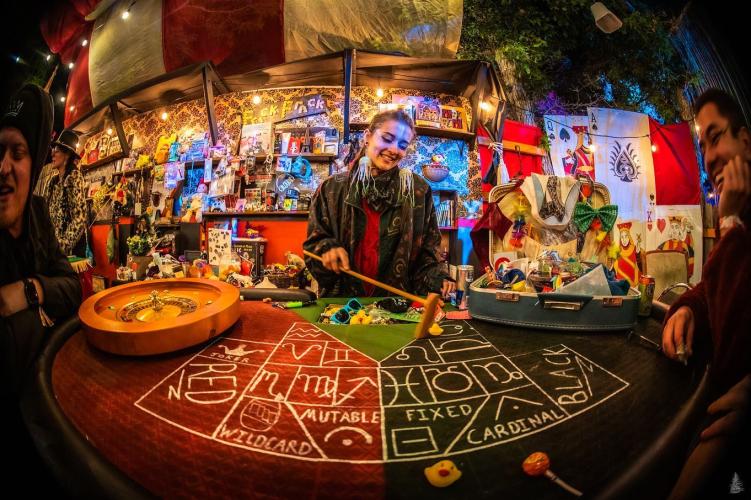 Starting with just one Blackjack table and a simple 1:1 betting concept, the crew has grown into a full experience with a series of gambling favorites and surprises. Only risk what one is willing to lose!
Support the Support
While The Black Box unquestionably hits the mark with its headlining acts, we love to show up early for the opening acts to see what's new and fresh. This month features an insanely talented support cast across the board, so we had to shine a light on our favorites.
From our very own Denver crew: Shoebox, Dizzy, Braxx, GrymeTyme, Adam Hester, CatParty, and DJ Letdown will be holding it down with flavors from Dubstep, UK Garage, Drum & Bass, to Glitch Hop and Electro-Soul.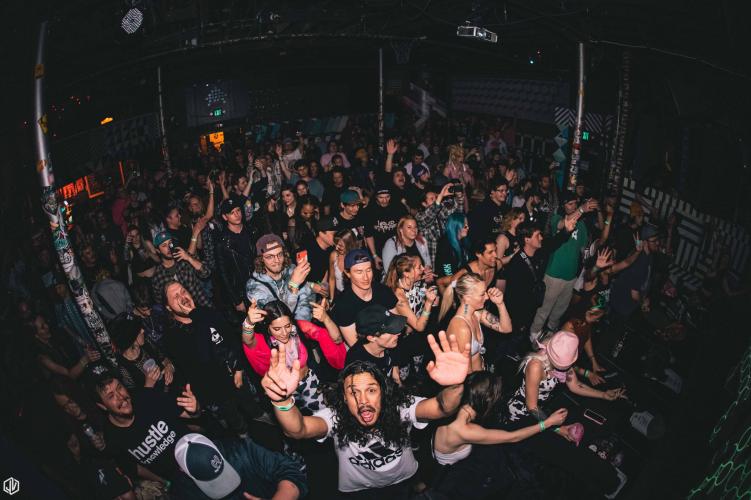 Making the journey from far and wide, the likes of Pluto Era, Agora, and Soukii are sure to make an impression. It's been incredible to watch many of these artists begin to flourish and we look forward to checking back with them in a few months.
The Main Event
Following our stacked support casts are some of our favorites in their respective spaces. Hosting our June Showcase, Deep Medi Musik legend Commodo returns July 11 for what is sure to be a dubstep history lesson.
To see how far dubstep has come since its inception, catch the Flex Coast Tour featuring Pushloop and Chef Boyarbeatz! As two of the US' brightest examples of modern influence on the storied genre, this one is not to be missed.
For the Drum & Bass crowd, look no further than Ed Rush & Optical on July 20 and Teebee July 27. With decades of influence and experience behind the decks, Ed Rush & Optical are the pioneers of what we now refer to as Neurofunk. Bring your notepads and earplugs.
Looking for something new or different? Keep your eyes on Ryan Celsius, notable for his massively popular Trappin in Japan mixes on Youtube now taking the stage to bring the genre to the live setting.
UK, Garage?
One of the most exciting developments of the year is the growing popularity of UK Garage. While largely popular in the UK, the high-energy dance genre has just begun to take hold stateside.
Perhaps one of our favorite discoveries is Sammy Virji and we're thrilled interest has drawn him here! Making his Black Box debut on July 22, we can't wait to see a crowd dedicated to the dance.
July at The Black Box
For the full calendar, check below to find your flavor and grab tickets ASAP as they are flying for many of these events. Tickets are available NOW at The Black Box website. Looking to attend but are in a tough spot? We've got you covered! Keep your eyes peeled on the River Beats Colorado Instagram for potential giveaways.
July 1st: Opus, Ekula, Oxossi
July 2nd: The Brunch Box w/ Opus B2B Ekula
July 6th: Breaka
July 7th: Bumble w/ Pluto Era, Jonteal, G-ON
July 8th: Broken Note w/ Mirror Maze, Shoebox, Aimerie
July 11th: Electronic Tuesdays w/ Commodo
July 13th: Frick Frack Black Box w/ Bismyth, Psionic, Back Jarker
July 14th: Pushloop x Chef Boyarbeatz w/ Dizzy, Agora
July 15th: Meso w/ SAGZ, Devowr, Braxx
July 16th: The Brunch Box w/ The Rust & Friends
July 18th: Electronic Tuesdays w/ Bunkle, GrymeTyme, DeniZen
July 20th: Ed Rush & Optical
July 21st: Ryan Celsius (A/V Set) w/ Backwhen, Enokalypse
July 22nd: Sammy Virji w/ Soukii, Jump The Gun
July 23rd: Inside The Box w/ The Widdler
July 25th: Electronic Tuesdays w/ Hijinx, MOJO, Adam Hester
July 27th: Teebee w/ Ryan Vail, Nofrendo
July 28th: Hypho w/ Oblig, Savant, Kial B2B Ulmo
July 30th: The Brunch Box w/ McWavy, CatParty, DJ Letdown
Get Connected
Black Box photos via: John Verway, Carmen Housecat Photography