With 2021 coming to a close, it's time to bring in the New Year the only way we know. The Black Box has done it again with potentially their biggest lineup of the year, hosting dubstep don The Widdler and Ternion Sound on the new and improved sound system!
Join us for a special TWO NIGHT extravaganza, featuring crowd favorites and dubstep classics on December 31, and an entire night of unreleased dubplates on January 1 to ring in the New Year! Tickets sold out instantly, RECON has you covered for free in The Lounge if you didn't catch them.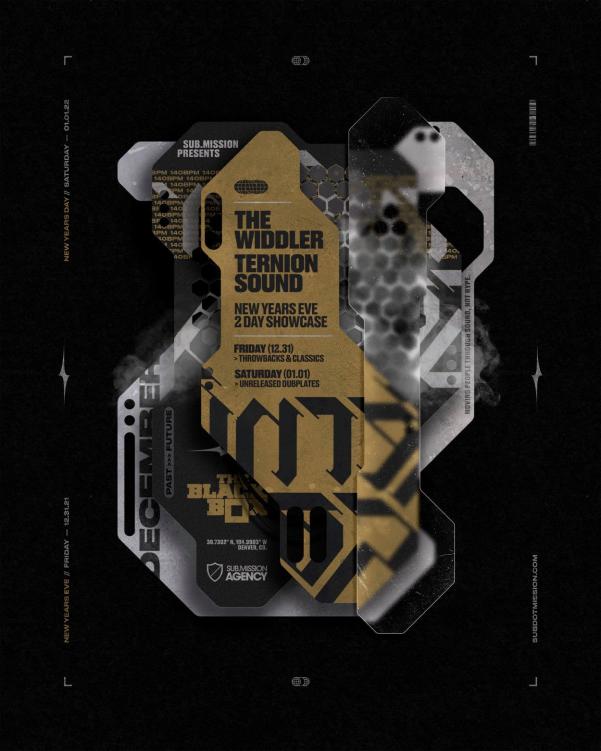 Black Box Black Box VIP
While 2021 has been one of the most challenging years present in our memories, the music industry stood up making great strides to survive. The Black Box was at the forefront and remains a community leader in providing a safe environment.
Pioneering table seating events, hosting livestreams, and community-driven events kept The Black Box above water in its most challenging time since opening in 2016. The Sub.mission team didn't stop there. In 2021, they expanded their footprint to The Mishawaka Amphitheatre with their Sub.Mish series.
The Widdler, Ternion Sound, Pushloop, and more made their way up the winding mountain roads for an absolutely incredible display of dubstep and sound system culture. Now, we're making our return to The Black Box for two nights!
The Widdler has been a champion of dubstep for over a decade, with a catalog and stage presence that speaks for itself. Known for his keen ability on the decks, he is constantly in practice and often streams his sessions to Twitch. He also utilizes his virtual space to promote budding artists providing a platform to perform on beyond the stage.
A Night of Dubplates
For the Ternion Sound trio, we believe there is much more yet to come. While they each have solo projects going back, the combined force began with an impromptu back-to-back at Infrasound. After recognizing their natural synergy on stage, the gears began to turn.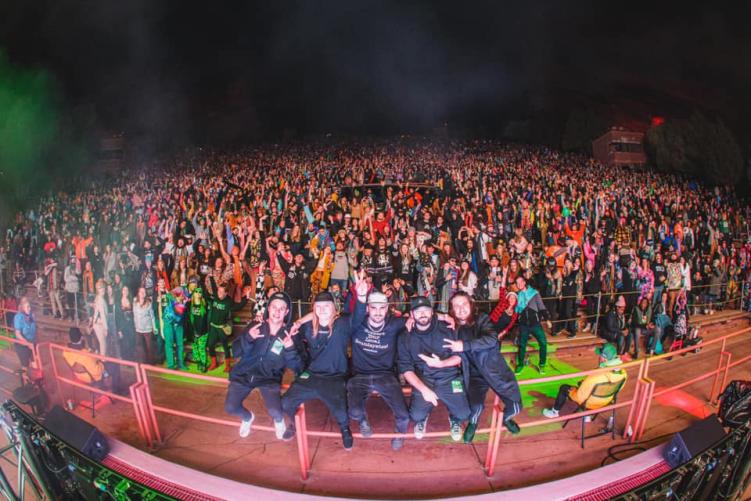 Since their debut release in 2018, they've made a massive impact on the community with signature releases and intoxicating energy on stage. After their latest round of performances including Red Rocks Amphitheatre, they've undoubtedly set a foundation for years to come.
This weekend, we look forward to one of the best displays of what dubstep has to offer in the United States. Immaculate mixing, dubstep classics, and endless unreleased IDs will fuel the fire all weekend for those that were lucky enough to grab tickets.
Connect with The Widdler
Connect with Ternion Sound