SHIFT Fam, we can't thank you enough for your support in 2021! We're keeping the party going into 2022 at Cervantes Masterpiece Ballroom with a whole new cast ready to join the SHIFT alumni.
For the month of January, we're looking forward to bringing G-Space, Dirtwire, Com Truise, and The Party People along with a ton of friends and special guests! Check the ticket link now to secure your tickets.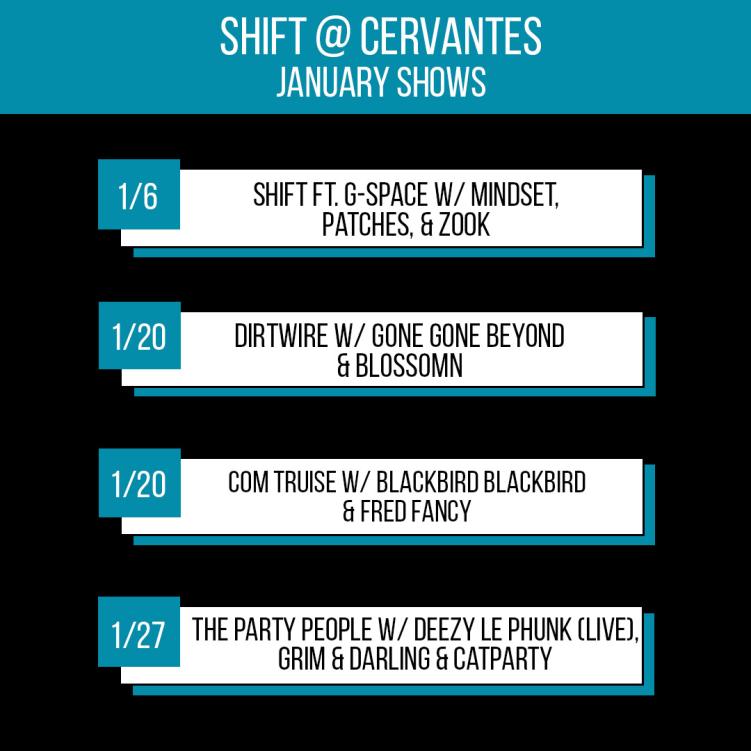 Thursday is the New Friday
Kicking things off for our first SHIFT Thursday of the year, G-Space makes his way back to Denver on January 6 with good friends Mindset, Patches, Zook, and a few special guests! His unique perspective on blending genres and instrumentalism into modern electronic production creates a new plane of existence for listeners to travel to.
Get ready for a dual-venue dance party January 20 with the magical trio Dirtwire taking over the Masterpiece Ballroom! The talented trio fuses sound foraged from Electric Forest to the mountains of Tuva. Gone Gone Beyond and Blossomn will be setting the vibe for the evening!
Through the door on The Other Side, synthwave superstar Com Truise prepares to take listeners through space and time. His unique downtempo stylings fit the cool winter like a glove. Make sure to show up early for Blackbird Blackbird, Fred Fancy, and our resident host Mikey Thunder!
On January 27, Mikey Thunder returns with his good friends The Party People! Get ready for an exploration of glitch hop, bass, funk, and everything in between! Starting off the night, Tessalation, Grim & Darling, and Deezy Le Phunk (Live) will be warming up The Other Side.
Don't take off too early, we've got a special CATPARTY set to close out the night! Stay tuned for more on our February schedule and beyond.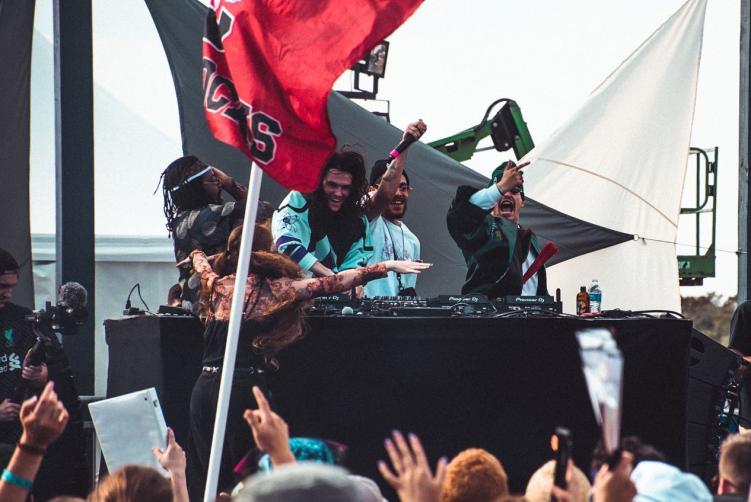 Get Involved with SHIFT
Applications are open for vendors, live painters, and silent disco performers. Interested creators apply at the links below!
In due time, we will continue to announce more SHIFT Thursdays for Spring 2022 and beyond! Stay tuned for more information about our collaborations with visual artists & live performers.
We are incredibly excited about this new chapter for Cervantes, River Beats, and the city of Denver, and we can't wait for you to see it all come together!
For media inquiries, please reach out to: ShiftCervantes@gmail.com