Summer is here, opening the floodgates of lineup releases for some of the most exciting festivals in the country, both venerated and new.
With lineup releases comes the mentality that we have to take a magnifying glass to these artist rosters. We have to decide if the undercard is enough to make our purchase justify the journey. It's understandable. With general admission costs rising across the board, I'd like to make sure I'm seeing exactly who I want to see.
But the deafening bullhorn of online communities and "headier-than-thou stalwarts" can conflate the artists performing with the entire experience, and I think that's missing the point of what these destinations offer.
However, I'd counter that my favorite artists could play at concrete cash-grabs nationwide and I wouldn't have as great of a time if the grounds, art installations, and general environment weren't up to snuff.
I've joked before that Bonnie Tyler could be playing six sets at the Spirit of the Suwannee Music Park instead of String Cheese Incident for their Hulaween festival and I'd still go, just for an excuse to see ANY music in that beautiful, freaky venue. I stand by it (although I love String Cheese Incident themed sets every year).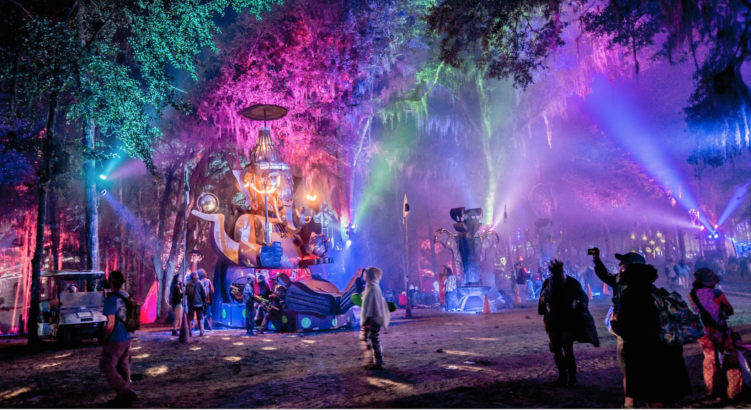 Suwannee is my trump card for a venue that can eclipse it's lineup entirely, but I turned to online communities to see where they return every year no matter who's playing.
Electric Forest in Rothbury, MI managed to completely sell out of tickets in 2015 and 2016 before their lineups were released. People love the sprawling Sherwood Forest, its bountiful secrets, and its community enthusiasm more than whoever is playing. This led Insomniac Events to split Forest into two separate weekends by 2017 with different lineups.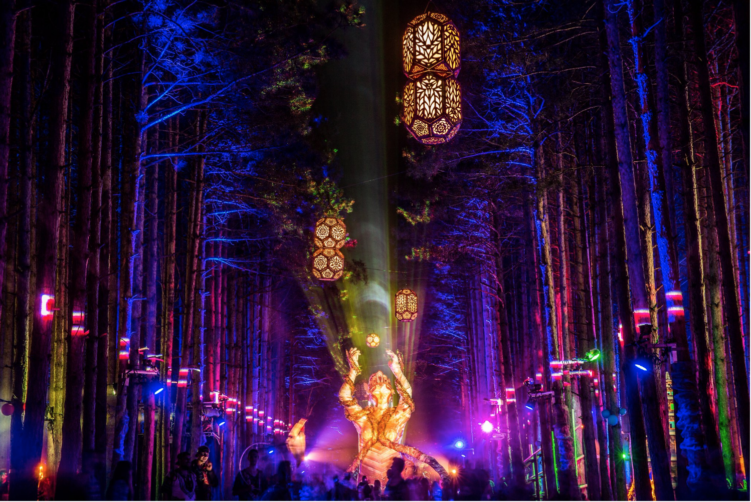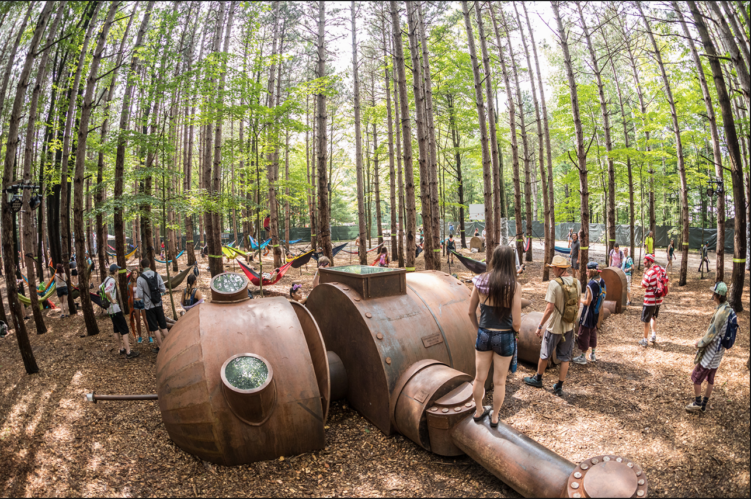 Others cited an eclectic list of festivals throughout North America where the environment alone keeps them returning. These included Colorado's Sonic Bloom, Pennsylvania's Big Dub Festival, Wisconsin's Infrasound, and the new addition of Claude Vonstroke's Dirtybird Campout on the East and West coast.
The one that seems to crackle with a particular awestruck reverence from the people I've talked to is Shambhala Music Festival in Salmo, British Columbia. Over twenty years, they've made a hallmark name for the experience they offer, with incredible grounds, campsites, and community outreach.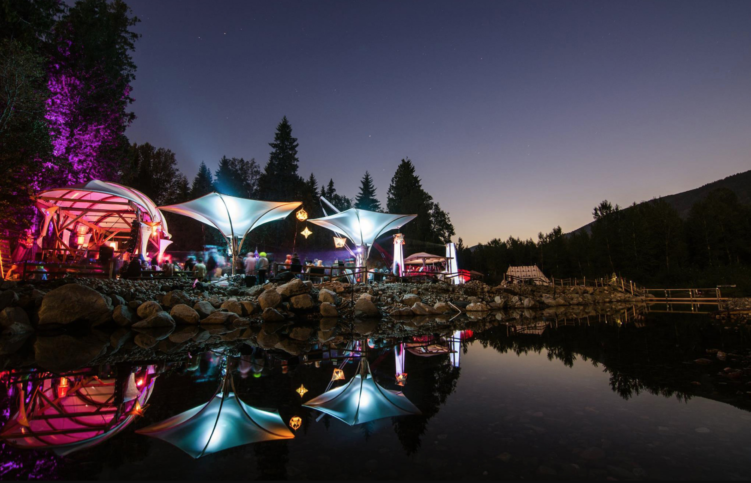 Another is DoLab's Lightning in a Bottle festival, which just took place in the Central Coast region of California. The way it distinguishes itself from the corporate festival milieu is always brazen and often mind-boggling. As a top-tier "transformational" festival, it stands out with its educational programming, sustainability workshops, and focus on social growth.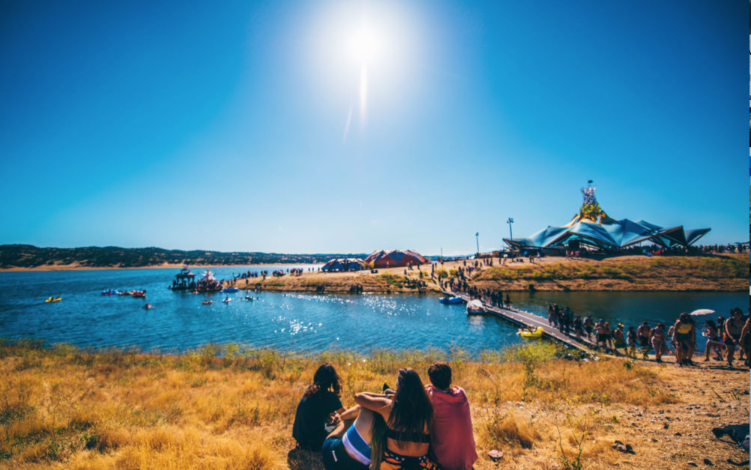 Take its new-age bent with a grain of salt, but you have to admit the installations and artistic direction are stellar, as verified by the people I talked to. If the blacksmithing and shamanism workshops don't strike your fancy, then there's a full-fledged downhill soapbox derby and 5K Pots and Pans race for the more tongue-in-cheek… because why not?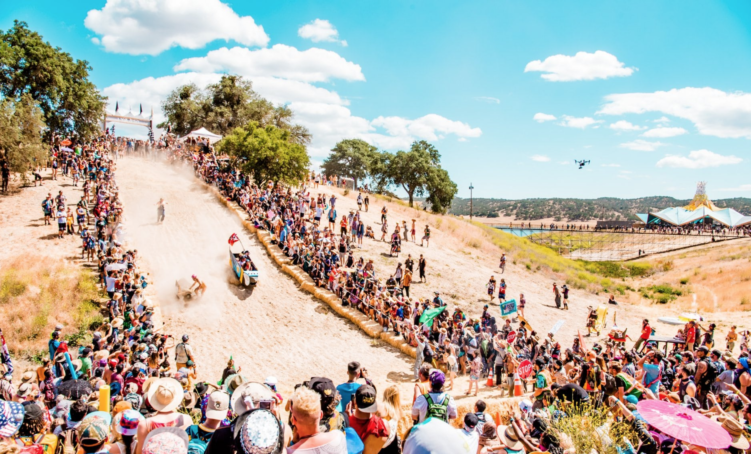 One of the festival mistakes I'll likely never get back is not attending Wakarusa in Arkansas' Ozark Mountains in its heyday. Mulberry Mountain simply stunned audiences year after year with its beautiful venue. The pictures that made me the most jealous, even during the infamous muddy "Swamparusa" in 2013, we're never the shows, but people jumping into the nearby waterfalls and rivers during the weekend.
While Wakarusa is sadly no more due to legal and financial problems, Backwoods Festival stepped up this year to carry the torch and kept a national fixation on Mulberry Mountain.
But where's the love for city festivals?
By this point, it might seem that I'm only spotlighting camping festivals as worth your time. I personally skew that way largely because I think that camaraderie and freewheeling spirit come from the community that impromptu "tent cities" foster.
I'm also a staunch supporter of music going on all night and wild RV parties for my limited festival dollar.
That being said, certain city festivals have won me over by elevating themselves past being a couple of tents on concrete where musicians play until ten to keep the neighbors happy. I'm frustrated that others raise their prices every year for the lineup's sake, with nothing else to justify what makes it "festive."
The BUKU Music & Art Project in New Orleans is coming to mind because every year they consistently craft an environment that captures the festive mayhem of the city.
Breakdancers come out in flash mobs. Electric violinists perform wild pop-up sets. One of the stages is a legitimate Mardi Gras float warehouse. The sense of dedication there gets better and better, enough to make me forget who's playing as I've attended the past five years.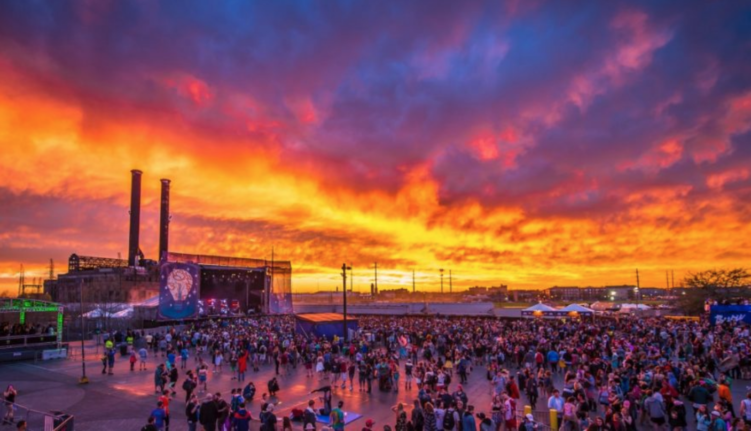 In the long run…
I find that as ticket prices rise for these events every year, you have every right in the world to be selective. At the same time, realize people return for these events for a carefully curated experience that artists represent one small facet of. If the keyboard warrior on Reddit believes the lineup betrayed their years of loyalty, you should offer to buy their ticket.
My favorite moments in years of attending festivals were never standing in front of the stage waiting for artists to impress me. The best memories were made during campsite DJ parties, or talking next to lakes, or relaxing under dome installations, or laughing on hammocks stacked twenty feet high.
Buy your ticket with the lineup in the back of your mind, but forget about it as soon as you arrive.
These opinions expressed here are the author's, and in no way represent River Beats Entertainment as a whole.
Featured image via Whitney Tucker.
Article Written by Caleb Beck