2023 is off to an incredible start for the Sub.mission crew with a series of knock-out events at their home base, The Black Box. For April, the team dives deep with a healthy blend of pioneers, upcoming stars, and rising locals.
Fans of dubstep, garage, jungle, glitch-hop, and just about everything in between can find a slot on the calendar to suit their tastes. With names like Commodo, Mad Zach, and Sully making their way to the famed venue this month, we are chomping at the bits to return to The Black Box!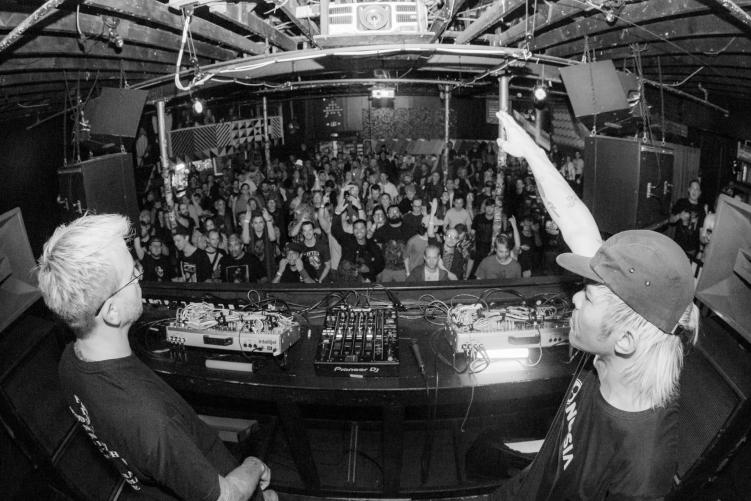 Back to Basics
April started off with a bang hosting Nic Baker (Inspect3r x Vide) with support from Voyager, Soukii, and Seer opening up the night for a marathon of UK Garage sending the dancefloor into a frenzy from open to close. Fans from all over were also able to join in via the Twitch livestream, with friends and fans sharing their excitement throughout the night.
This weekend presents two flavors for the Denver crew. Friday, The Black Box presents a special event with Cloud Conductor, a name that many will recognize as a playful hint to the host of the evening. A bit of a deviation from the norm, expect a thematic approach to an ever-growing project.
Saturday is a celebration like no other. Reaching an incredible milestone, Sub.mission celebrates their Sweet Sixteen in style with Bukez Finest (DE), Commodo (UK), and a one-of-a-kind Om-Unit (UK) live acid dub set. We couldn't think of a better way to represent the range and talent of the artists who have graced their events over the years.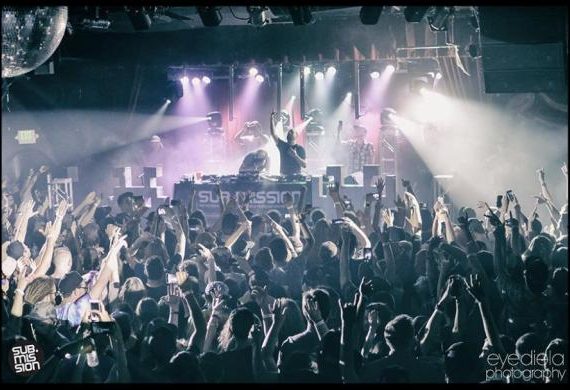 Leading up to the event, the Sub.mission team took followers through the journey that led us to this moment. Beginning in 2007, Nicole and the crew pioneered dubstep events in Colorado after falling in love with the genre.
Eventually, they would gather enough steam to bring Benga and DJ Hatcha, cementing Sub.mission and dubstep culture into the Denver music scene. Check out the deep history of Sub.mission through their series below starting with year one!
View this post on Instagram
Bright Futures
For those looking for something a bit more outside of the box, the Sub.mission team has once again knocked it out of the park. Mad Zach's return to Colorado is a special one, including two sets with support from BOGL and local talent Soundkissed on April 15!
Producers, don't miss the opportunity to pick the brain of Mad Zach as he is also hosting this month's Sunday School, a lesson in Ableton production.
On Denver's favorite holiday, Mungo's Hifi is back with Eva Lazarus bringing the warm sounds of dub, reggae, and dancehall to the cool mountains of Colorado. The renowned sound system and production team combine to create unique, original dance tunes while staying true to the roots.
While drum & bass continues to make waves across the US, its syncopated counterparts in jungle and garage are beginning to take hold as fans dive deeper into the roots of dance music. While popularity rises, the Sub.mission team kept their finger on the pulse and has been a catalyst for this movement from the beginning.
This month, they bring an absolute haymaker of a lineup featuring Sully (UK), Tim Reaper (UK) B2B Dwarde (UK), and the RECON Resident crew starting things off! Don't miss this masterclass of breaks, beats, and everything in between.
For the full calendar, check below to find your flavor and grab tickets ASAP as they are flying for many of these events. Tickets are available NOW at The Black Box website. Looking to attend but are in a tough spot? We've got you covered! Keep your eyes peeled on the River Beats Colorado Instagram for potential giveaways.
April at The Black Box
April 1st: Nic Baker (Vide x Inspect3r)
April 4th: Dutta (UK)
April 6th: The Party People
April 7th: Cloud Conductor w/ Special Guests
April 8th: Sub.mission Sweet Sixteen Anniversary
April 11th: jordnmoody
April 13th: Scuba (Hotflush 20 Year Anniversary)
April 14th: tsimba
April 15th: Mad Zach
April 18th: The Widdfam Takeover
April 20th: Mungo's Hi Fi w/ Eva Lazarus
April 21st: Bommer
April 22nd: Sully w/ Tim Reaper B2B Dwarde
April 22nd: TLZMN (The Lounge)
April 25th: Mirror Maze
April 27th: Bad Company (UK)
April 29th: Kursa (Nothing Good Will Come Of This Tour)
Get Connected