Daily Bread is here to deliver the freshest fresh for your ears this quarantine season. Enjoy the first listen of the entirety of Re-Entry EP – the latest installment from the Daily Bread catalog via Philos Records.
Tune into the live debut of the new EP via Re-Entry Live Stream Listening Party this Thursday at 9 PM EST. Six full-length tracks full of unbelievable samples heard on vinyl with all of your homies on live stream? It sounds like a party! RSVP here.
If you're unfamiliar, we've been long term fans of the crate-diggin' ATL mix master. We really dig his natural flow between glitch-hop, funk, and the Southern swag Atlanta is known for. Check out some of our past interviews with Daily Bread here.
We've had the opportunity to get a sneak peek of his latest – and fans, you are in for a stellar ride. Here's how he describes it:
"Re-Entry represents a homecoming to Earth after an expansive journey through space and is the companion to Navigator, Standby LP."
Each song of the six-track EP describes a different journey in his life and takes you on a journey itself. The Re-Entry has all the vibes of a home-cooked Southern meal in space…a little glitch, a little grunge, and a whole lot of soul. Some stand out tracks for us were "Meditate" and "Trapped in this World". You'll pre workout see why during the live stream!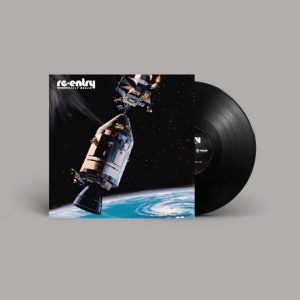 We're really psyched that he released the EP on vinyl as well as in digital. If you get a chance – definitely scoop up a copy of Re-Entry – the album artwork is reason enough.
And in true crate-digging fashion, it's only natural Daily Bread would make his contribution to the vinyl collection. This is his 4th physical release on Philos Records.