Earlier this year, Lane 8 announced the return of the This Never Happened Summer Gatherings for 2023. These shows are the ONLY headline shows in North America from the melodic/deep hour DJ and producer, and included stops in San Francisco, New York, and concludes in Denver this Saturday, September 9.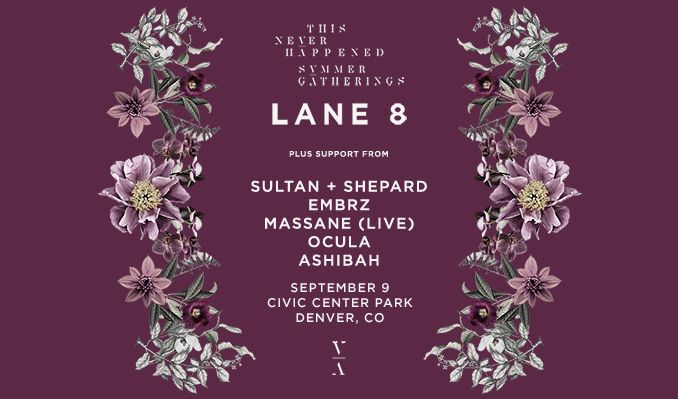 Joining the Summer Gathering show in Denver is a roster of talent from the This Never Happened label at Civic Center Park. Each show had at least four special guests from within the TNH family, and Denver's stop includes sets from Sultan + Shepard, EMBRZ, Massane (live), Ocula, and Ashibah. Doors open at 2pm and Lane 8 will close out the event with a 2-hour set.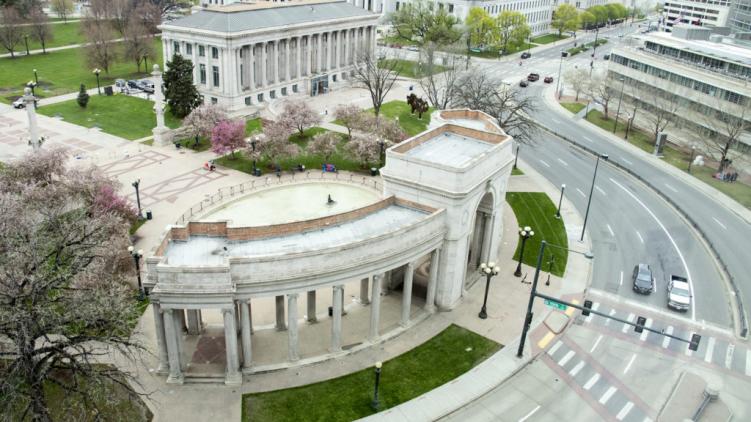 After the Gathering, continue the party with Sultan + Shepard for an official after-party at the Ogden Theatre.
Note that this show is a "no phones allowed" space in line with Lane 8's "This Never Happened" ethos. His team will be implementing this through Yondr pouches that you place your phone into upon arrival. There will be designated spots throughout the Civic Center Park where you can access your phone.
Lane 8 launched the Summer Gatherings series in 2017 and brought it back in 2019 with hopes of another series in 2021. This series is especially special because it is held exclusively at an outdoor location and marks the return after post-COVID.
Lane 8, aka Daniel Goldstein, is known for his melodic and deep house music style, and he has gained a significant following in the electronic music scene. Lane 8 has released numerous tracks and albums, and he's well-regarded for his ability to create emotive and atmospheric music that resonates with his listeners. He has also established his own record label called "This Never Happened," which promotes a unique concert experience where attendees are encouraged to put away their smartphones and fully immerse themselves in the music and the moment.