It sure feels good to be back, doesn't it? This week was buzzing with musical selections all over the state with an incredible line-up of shows at bigger venues like Red Rocks Amphitheater, as well as smaller, more intimate venues like the Boulder Theater in Boulder and Aggie Theater in Ft. Collins.
We joined SoDown for a two-night run at the Boulder Theater, one of the first indoor shows I've attended that seemed to have a closer sense of normalcy. Although Boulder Theater is still currently seating in tabled sections, it was a bit easier to move around, dance, and mingle than previous weekends at the venue.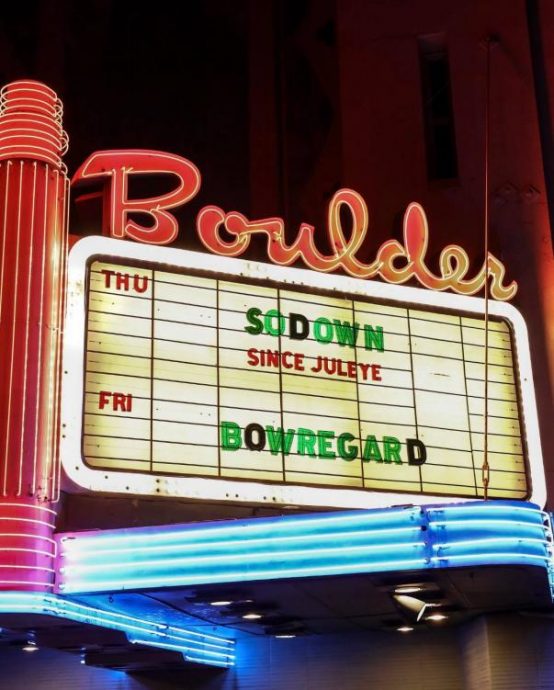 SoDown did not disappoint for this two-night run, there was a sensational vibe of shared gratitude in the venue between the fans and the artists performing. It was as if SoDown was saying "hey guys! I've really missed you, here are some of my favorite tunes I've been itching to play for you guys."
The vibe felt really intimate and genuine. Fans and artists alike are sharing this feeling of relief to be back in their element, after almost 14 months of silence from the venues that many of us called home.
I firmly believe that one of the defining marks of a great show is having complementary supporting artists on the line-up. It helps set the tone for the evening and is a great way to discover new artists/music you may not have heard before. AVRY and Since JulEYE (DJ set) were both the ideal accompaniment to SoDown's respective sets.
Night One: AVRY and SoDown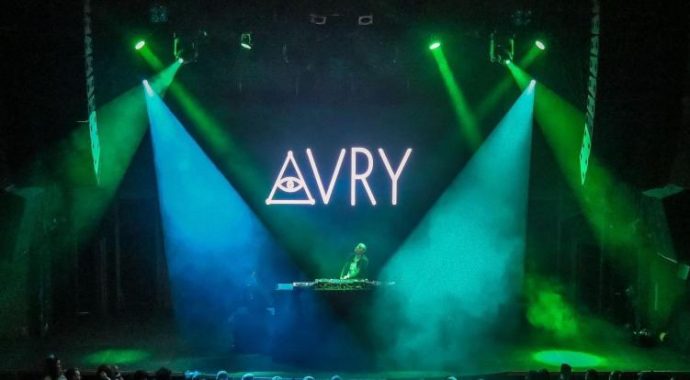 Night one with AVRY had a bit more of sub-bass and wobbly vibe with some really chill and beautiful tracks scattered throughout. It was the type of set you could vibe to and relax while enjoying the company at your table.
The vibe of night one was definitely more relaxed, it was a Wednesday after all. That didn't make the evening any less special as SoDown rocked the fans with a showcase of his musical prowess over his long and successful career. He played a lot of his past bangers such as "Pull the Trigger" and "Eskimo".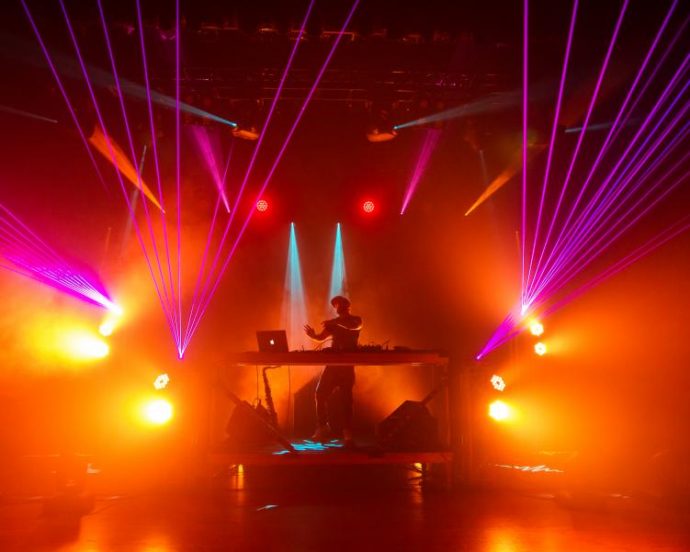 His encore performance of his top-hit "With You", a collaborative effort between him, Moontricks, and Carly Lynn, was an incredibly special way to end the evening.
If you've never seen SoDown live, it's 1000% going to be a night to remember. His skilled production mixed with the live saxophone accompaniment will literally keep you dancing all night long. Even with the table seating, it's impossible to stay seated during a SoDown set.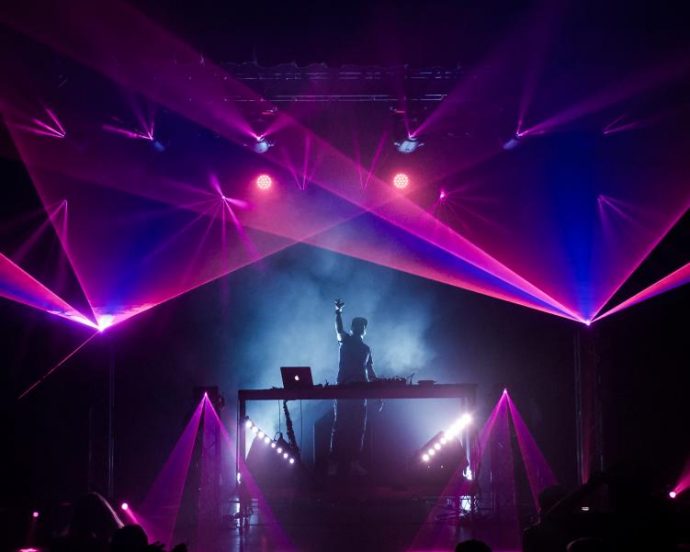 Night Two: Since JulEYE and SoDown
The second night, Since JulEYE opened it up with a DJ Set that gave us a dope dose of the bass music landscape. Everything flowed really well while he played a wide variety of smooth bass tracks from psychedelic womps to hip/hop stylings, back into some worldly beats.
Since JulEYE has easily become one of our all-time local favorites. Whether you're catching a DJ set or the full band, you're always going to experience something new from this versatile artist. The brains behind the operation, Lev Averbakh, has a huge range of music in his arsenal so when you see him for a DJ set, you never know what to expect because it's always something different.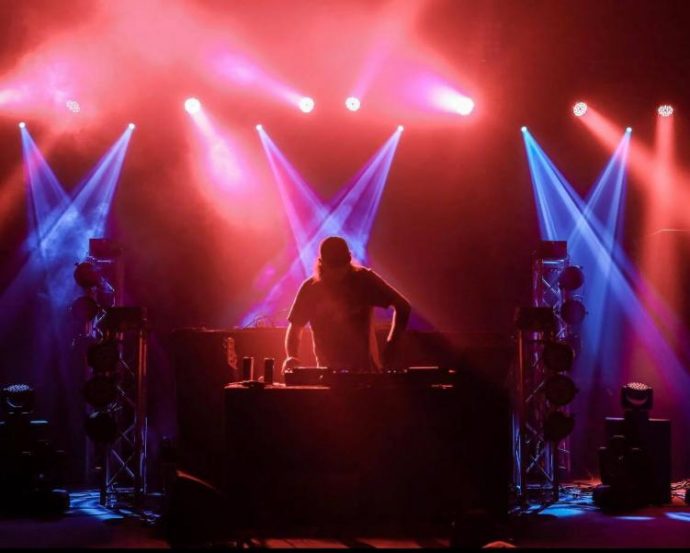 We highly recommend catching the Since JulEYE live band in action. It's made up of mega-talented artists: Brisco Jones on vinyl, Todd Stoops on keys, Lev Averbakh at the helm and bass guitar. Occasionally you can also catch Colby Buckler drumming with the band.
Now, SoDown's set that second night fully solidified my huge respect for this artist. For one, the gratitude he expressed to the crowd to be back playing again was heart-warming. You could tell he was playing a set that was curated from his favorite tracks of all time.
He played some of our favorites like "Right on Time" and "Turn the Lights Out". As well as a really dope remix of Big Sean's "A$$" that had at least 3 different flips. He also played some of his collaborative tracks with Homemade Spaceship and Bass Physics. This set was a ton of fun to watch and be a part of.  When SoDown busts out the saxophone, you know you're in for a treat on the track.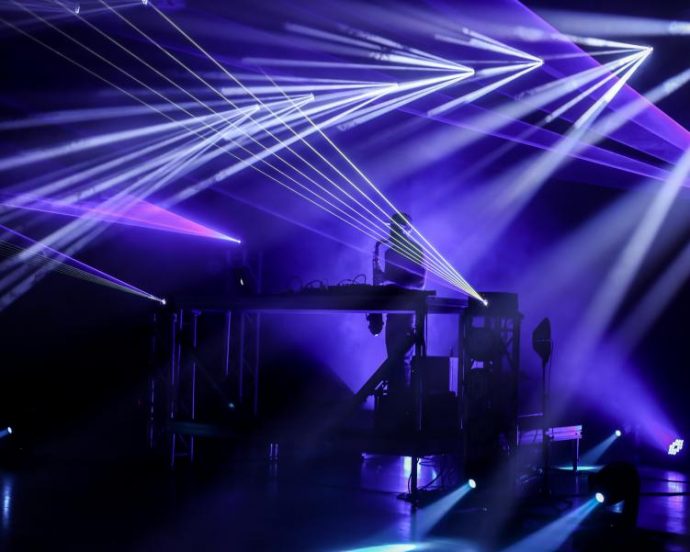 While we don't have anything official to announce, be sure to keep an eye on the SoDown social pages. We gather that you may get a few opportunities to catch SoDown in 2021. For now, check out his upcoming show schedule, and be on the lookout for more announcements coming soon!
---
We wanna give a major shoutout to the staff at the Boulder Theater! They are always friendly and accommodating to their patrons! Check out their upcoming events here.
Connect with SoDown 
Facebook | Instagram | Soundcloud | Spotify | Apple Music |
Connect with Since JulEYE
Facebook | Instagram | Soundcloud
Connect with AVRY 
Facebook | Instagram | Soundcloud
Photo accompaniment courtesy of Essential Exposure