Following a year of overcoming challenges and exceeding expectations, November marks yet another milestone for The Black Box crew! Celebrating seven years as the home of the underground in Denver, we see no signs of slowing down and look forward to many more.
What better way to commemorate the anniversary, than not one but four shows representing the past, present, and future of bass music? November 14 to November 18 features extended sets from legends N-Type and Bok Bok, as well as headlining debuts from Visages and Schmoop.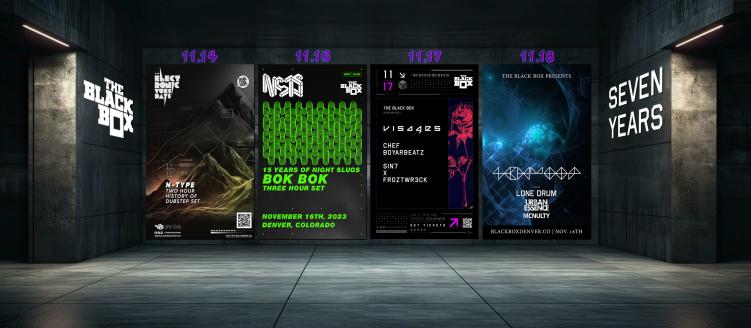 Reaching New Milestones
While we're celebrating such an accomplishment for The Black Box, we have to give due credit to the people responsible for creating such a unique environment. Between the masterminds booking events, the dedicated venue staff keeping the ship afloat, and passionate attendees, it's no surprise it has become a destination venue.
After years of building a reputation for pioneering dubstep events in the US, Nicole Cacciavillano and the Sub.mission team found their home on 13th and Logan in downtown Denver. With their own massive roster and a national draw, the calendar quickly fills each month.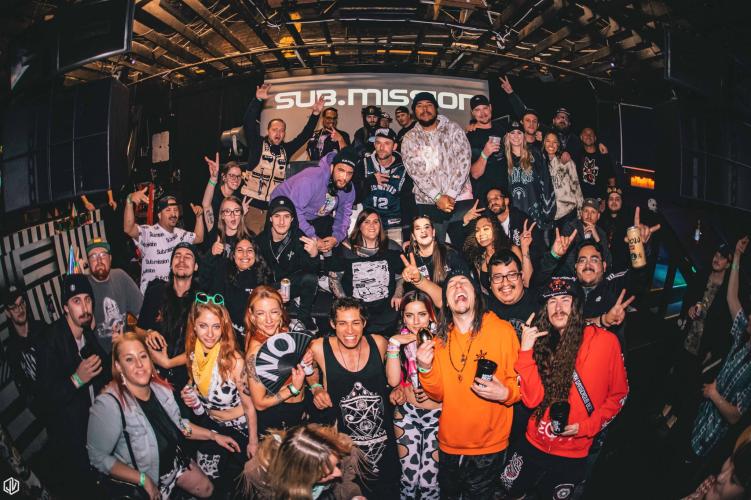 Now on their seventh anniversary, they are keeping the tradition alive by stacking the decks with incredible talent. Featuring a week-long showcase of dubstep, club music, drum & bass, and half-time, Black Box attendees will have a chance to pick their poison or hit the full stretch.
Past, Present, & Future
We see no better way to start things off, than a two-hour set from the one and only N-Type! On November 14, The Wheel & Deal head honcho comes back to Denver for a history of dubstep set, where we can expect classic hits and dubplates alike.
Following on the 16th is yet another history lesson, this time from UK club legend Bok Bok boasting a three-hour deep dive into the NIGHT SLUGS discography. There may not be another night of music like this one for quite some time.
Perhaps one of the most anticipated events follows Friday the 17th, with the long-overdue US debut of Visages. As a prominent name on the 1985 Music roster, the four-piece combo of producers made waves with hit singles and their latest album From Lead to Gold as well as notable overseas performances that now circulate across YouTube.
On direct support, Chef Boyarbeatz brings his infectious energy and unforgettable blends back to the Box. Since his break-out hit 'Steady Slurkin' he's been hammering sound systems across the US and we believe he's one to watch for 2024.
Sound Not Hype
Rounding out the anniversary celebration, sound design wizard Schmoop returns to Denver to headline for the first time. While he's been producing for several years, The Swarm and Jade Cicada collaborator began to make a name for himself after stand-out performances at Tipper & Friends, Sonic Bloom, and more.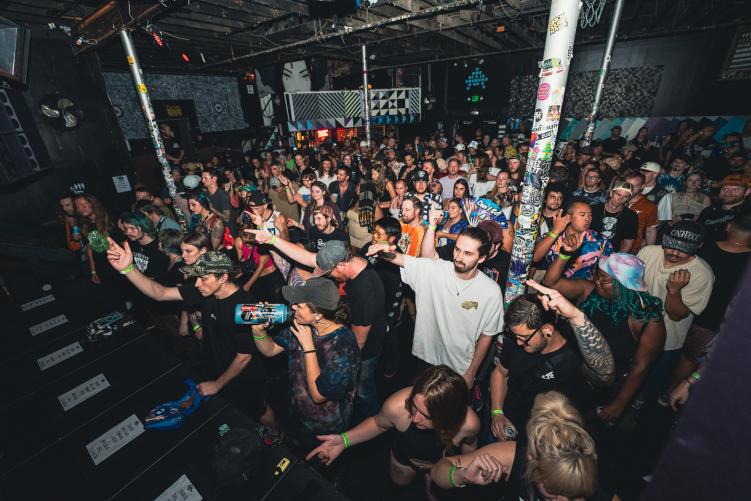 In addition to the festivities, The Black Box is still maintaining a full calendar beginning with drum & bass don Ray Keith. Including visits from Kyral x Banko, Megan Hamilton, and a special Fixate B2B Sinistarr performance, there's no slowing down for the home of the underground.
November at The Black Box
For the full calendar, check below to find your flavor and grab tickets ASAP as they are flying for many of these events. Tickets are available NOW at The Black Box website.
November 2nd: Ray Keith (Dread Recordings)
November 3rd: Saturna x Contra
November 4th: Kyral x Banko w Chomppa
November 9th: Shrimpnose, Noer The Boyfriend, Patches.
November 10th: Erothyme, Devin Kroes, Ikuma
November 11th: Fixate x Sinistarr
November 14th: N-Type (Three Hour History of Dubstep Set)
November 16th: 15 Years of Night Slugs w/ Bok Bok (Three Hour Set)
November 17th: Visages w/ Chef Boyarbeatz
November 18th: Schmoop w/ Lone Drum, Urban Essence, Mcnulty
November 24th: Megan Hamilton w/ Foxy Dope
November 25th: Savage Society Takeover w/ Blankface, Pierce, Boss Mode
Get Connected