Class is in session at The Black Box in Denver and dubstep is the topic. The month is already flying by and The Black Box October Lineup is one of the heaviest in recent memory and there is more yet to come in 2023.
Featuring the likes of Mala, Alix Perez, J:Kenzo, & a Bandulu Records Takeover, the spookiest month of the year has a series of shows to match. Rounding out the calendar are Skeptical of 1985 Music, festival favorites Bommer and Lusine, and Introspekt x Bored Lord!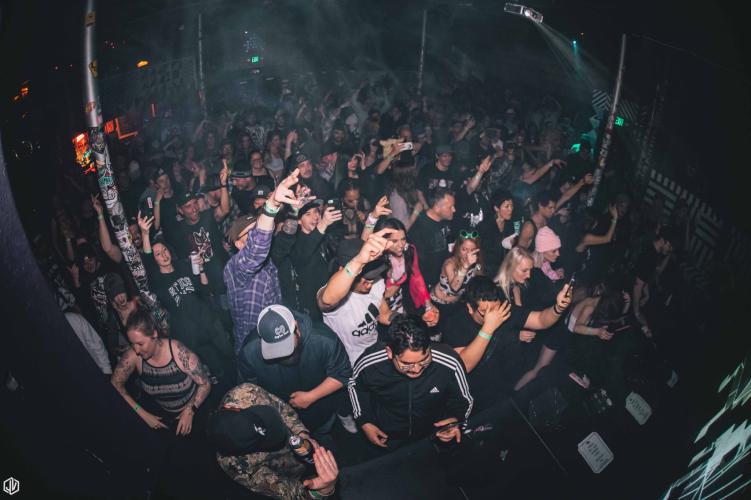 Denver Runs on Dubstep
It goes without saying that The Black Box and Sub.mission have been instrumental in Dubstep's impact both locally and nationwide. This month, the team brings representation both from the originators and pioneers, as well as some of the most prominent producers today.
Following their breathtaking trio performance at Submersion Festival, Commodo, Kahn & Neek return to The Black Box on Friday the 13th. Known for their deep catalogs and expertise on the decks, the Bandulu Records crew simply cannot be missed.
October 17, Digital Mystikz and Deep Medi Musik's very own Mala returns for Electronic Tuesdays following what is sure to be a historic performance at Red Rocks Amphitheater with DMZ Co-pilot, Coki. Known as one of the earliest producers and hosts of the storied genre, this is a bucket list item for anyone who calls themselves a fan.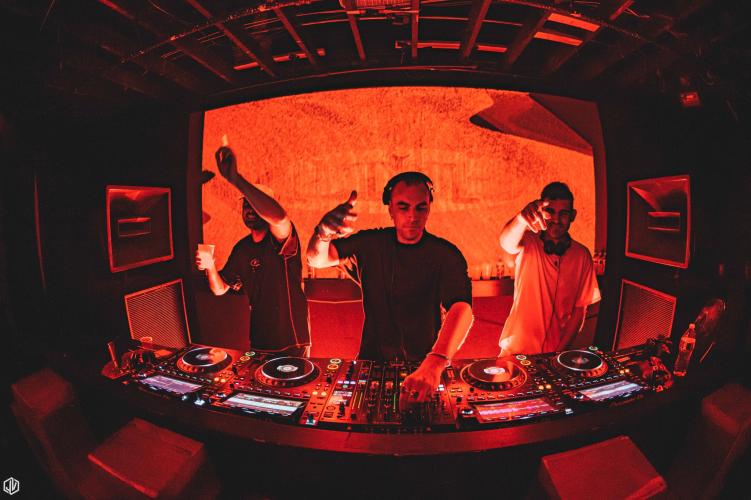 Following the unforgettable 1985 Takeover in August, Alix Perez is back again this time for a specially curated 140-only set. Join us on October 26 as we explore the inner workings of the crowd favorite's Dubstep repertoire.
All Hallows
We couldn't think of a better way to celebrate Halloween than with one of the most prolific producers in Dubstep, J:Kenzo. If you've ever wanted to hear the 21″ Othorn's true potential, there's no better test.
For those looking to add a splash of Riddim to their dubstep, Bommer returns to Denver on October 21 following one of the most talked about sets at Infrasound. His class mixing and deep track selection are sure to capture even the most unsuspecting attendees.
Dance music is making its presence known as well in 2023. The surge of UK Garage has not gone unnoticed and one of our favorite artists carrying the torch at the moment is Introspekt. Her latest Temptation EP is making waves across dancefloors worldwide and we are looking forward to the future ahead!
Joined by Bored Lord on October 28, the UKG and Bassline specialists will be keeping the heart pumping late into the night. Make sure to lace up those dancing shoes.
October at The Black Box
For the full calendar, check below to find your flavor and grab tickets ASAP as they are flying for many of these events. Tickets are available NOW at The Black Box website.
October 10th: Skeptical
October 12th: Frick Frack Black Box
October 13th: Bandulu Takeover w/ Commodo, Kahn, Neek
October 17th: Mala
October 19th: Lapa w/ Northern Form, Budge
October 20th: Lusine w/ Wickers Portal
October 21st: Bommer w/ Fine Buster
October 24th: Roel Funcken
October 26th: Alix Perez 140 set w/ Von D
October 27th: Zebbler Encanti Experience
October 28th: Introspekt x Bored Lord
October 31st: J:Kenzo
Get Connected
Photos via: John Verwey & The Black Box