As temperatures begin to drop, the excitement is building for the Denver return of Philos Records and Daily Bread! The Philos crew are headed to Cervantes Masterpiece Ballroom on October 22 for a SOLD OUT family reunion.
Fresh off his hometown throwdown in Atlanta, Rhett Whatley aka Daily Bread is on steady on the incline with no signs of slowing down. Show up early for a vibe-setting experience from SwuM and Motifv kicking off the night!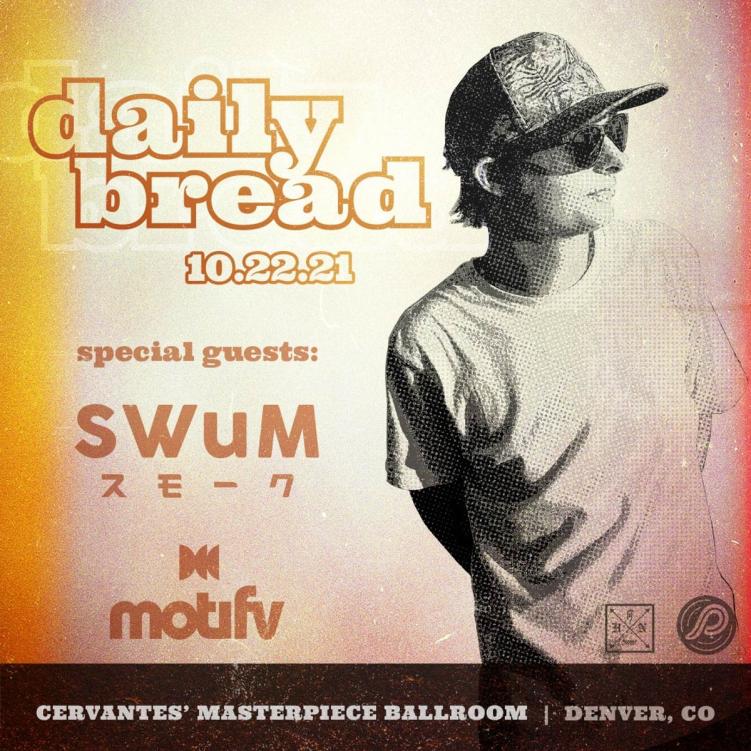 Gone on a Purple Cloud
After having the previous date postponed, the Philos team called an audible to bring something special to Colorado while the country worked tirelessly to open back up. A limited-capacity event at Mishawaka Amphitheater was put together on the weekend of Rhett's birthday making for an unforgettable experience.
Since his incredible two-night takeover, Daily Bread has gone coast to coast blowing crowds away with deep catalog selections and new unreleased tracks that set social media ablaze. His headlining event in Atlanta featured a special Beats and Eats performance with a tastefully curated food menu and setlist.
His set at Resonance Music Festival was the talk of the community after slamming the L'Acoustic system following legendary Dave Tipper. Dedicated fans and unsuspecting attendees were taken aback as clouds rolled in during 'Moon Slips Away.' Needless to say, Denver is ready for this rocketship to make its return.
Must Be Love
First up on stage is Motifv, who continues to grow as one of our favorite artists to watch. His sophomore album on Featherweight Records, Dilated Mind, won over the hearts of many upon release. Motifv will mesmerize with his blend of futuristic synths and soulful sampling. Catch his first headlining show at our very own SHIFT Thursday, December 9!
In addition, SwuM returns to Cervantes for a rare live show! The lo-fi specialist features tracks on several of the most popular channels on YouTube and recently collaborated with Jinsang for a vinyl pressing of Blossom.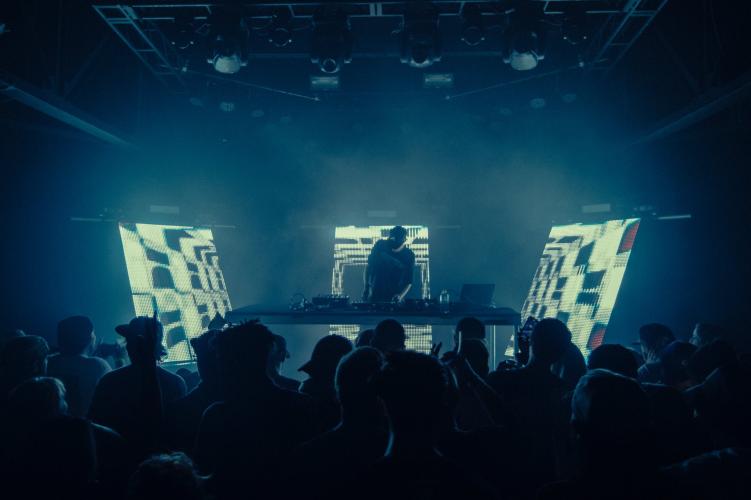 Last but not least, Daily Bread rounds out the evening, taking the family on a trip from Out There to Purple Clouds and beyond. While keeping sets fresh with new IDs and forthcoming releases, he never forgets his early catalog creating a timeless experience. We've thoroughly enjoyed watching this project grow and are excited for what the team has in store!
What song would you like to hear? Where do you think Daily Bread should play next? Let us know!
Connect with Daily Bread
Spotify | SoundCloud | Facebook | Twitter | Instagram
Connect with Philos Records
Website | SoundCloud | Facebook | Twitter
Featured image via: Lane Jackman