As the Aspens continue to change, we're getting ready to SHIFT into high gear at Cervantes Masterpiece Ballroom! River Beats and Cervantes are ready to bring the heat as temperatures drop with Mystic Grizzly and Sage Armstrong taking the wheel on October 14.
Join us early to catch Frostbyte, Rafeeki, and Onhell shake up the Cervantes Masterpiece Ballroom while Mikey Thunder and Lysoul & Lemonade get the party started on The Other Side.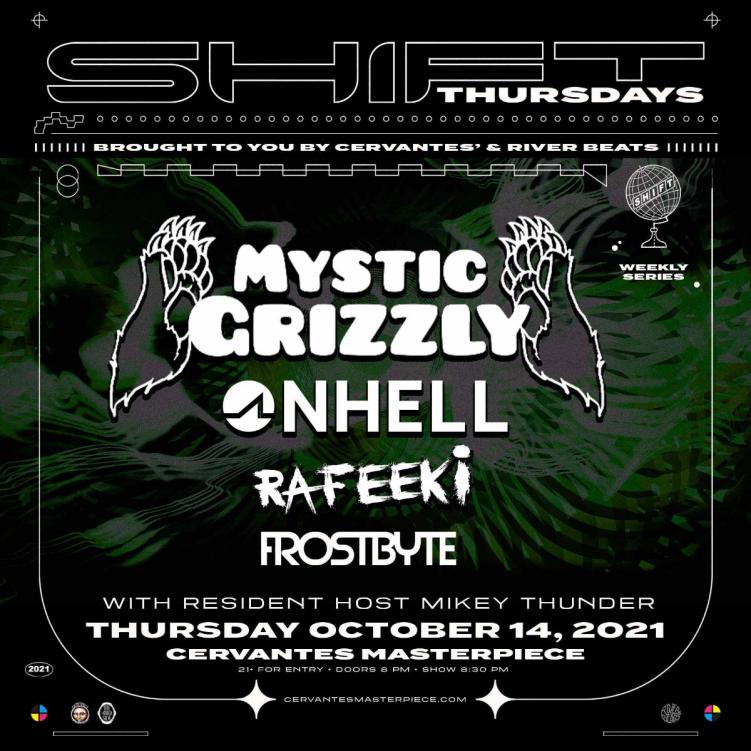 We've Arrived
Fall is undoubtedly one of our favorite times of the year in Colorado and SHIFT Thursday has been a wonderful addition! This week's lineup is sure to get the body moving and blood pumping. With two unique experiences at Cervantes in The Ballroom and The Other Side, SHIFT faithful get to pick the vibe that fits best.
For the bass music lovers, The Ballroom has you covered! First, Frostbyte makes their Cervantes debut with a fresh blend of originals, collaborations, and IDs! Born from the depths of mother nature, Rafeeki looks to take listeners on a journey through many different realms.
media
Additionally, Onhell makes their Denver return for an expansive take on the bridge between bass, hip-hop, and experimental. Exploring different tempos and ranges keeps the ears interested and listeners locked in.
Mystic Touch
Last but not least, Mystic Grizzly joins the SHIFT roster for a highly anticipated return to Colorado! Fresh off their performance at the famed Infrasound Music Festival, Jordan Hoffman aka Mystic Grizzly continues to build momentum with a mix of psychedelic bass, glitch hop, and tribal influences.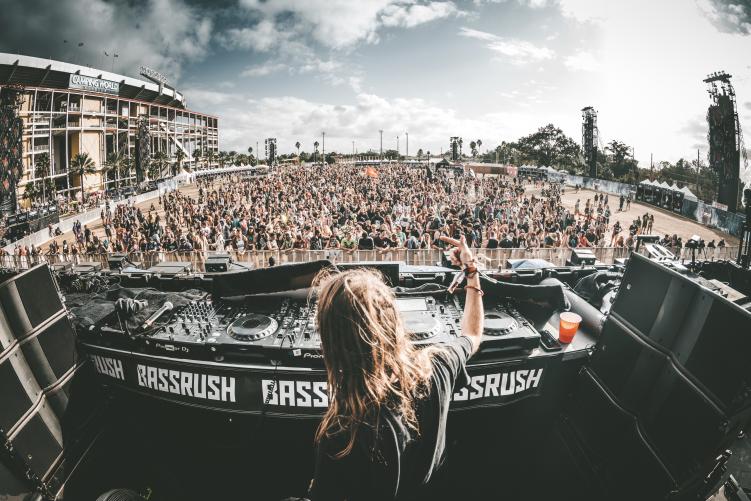 Known for taking matters into their hands with the Manifest Gang renegade at Okeechobee Music Festival, we expect a unique performance leaving listeners looking for more.
On The Other Side, Mikey Thunder preps to kick things off with a few special guests! Following our resident host, Lysoul & Lemonade hop in for a fresh squeeze of house beats.
To close out the night, Sage Armstrong brings their west coast style to the mountains. Their latest EP Sage & Friends 2 invites Dipzy and Arnold & Lane for a collaborative effort designed for the dancefloor. Featured on several of the hottest festival lineups on the calendar, Sage Armstrong is on the rise.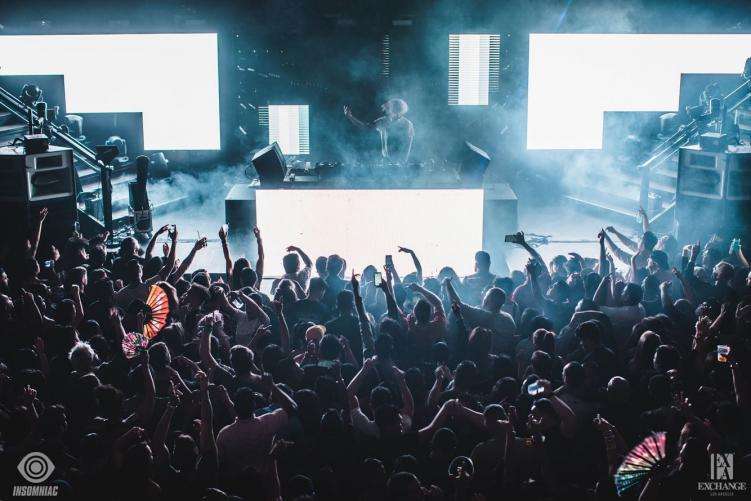 We're just getting started for the month of October! Don't forget to catch a breath of fresh air on the patio, with vendors and a silent disco from 9-12.
Get Involved with SHIFT
Applications are open for vendors, live painters, and silent disco performers. Interested creators apply at the links below!
In due time, we will continue to announce more SHIFT Thursdays for Fall 2021 and beyond! Stay tuned for more information about our new loyalty program and collaborations with visual artists & live performers.
We are incredibly excited about this new chapter for Cervantes, River Beats, and the city of Denver, and we can't wait for you to see it all come together!
For media inquiries, please reach out to: ShiftCervantes@gmail.com