2022 is off to an incredible start and we can't thank our SHIFT Fam enough! We've got a stacked calendar to take you into the heat of the summer.
Join us at Cervantes Masterpiece Ballroom and The Other Side for ATYYA, DMVU & Eazybaked, Cyber G & Vibe Emissions, and Denver favorites Ultrasloth! We heard the fans loud and clear, and we're bringing bass music's hottest rising stars alongside legends in the scene.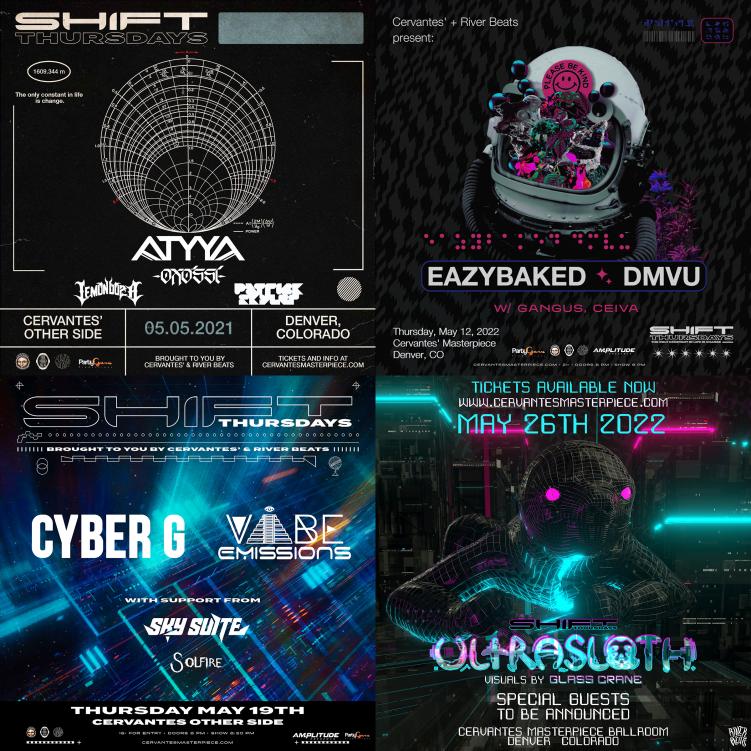 SHIFT into Summer
2022 has been nothing but spectacular, and we have you to thank. As a show of gratitude, we're keeping the ball rolling in May. We're turning up the heat all month kicking off on May 5 with the sound design mastermind, ATYYA!
Spending years producing, performing, and mastering, ATYYA is at the top of his game and is bringing a cast of heavy-hitters for support. Oxossi, Lemondoza, and Patrick Skylar will take us into the night with a fresh mix of the latest in dubstep, trap, and bass music.
Next up, two names that we expect to see a lot more of in the future, DMVU and Eazybaked make their way back to the Mile High City on May 12. With Eazybaked's latest album INTERTWINED lighting up social media and vinyl pressing to match, this one can't be missed.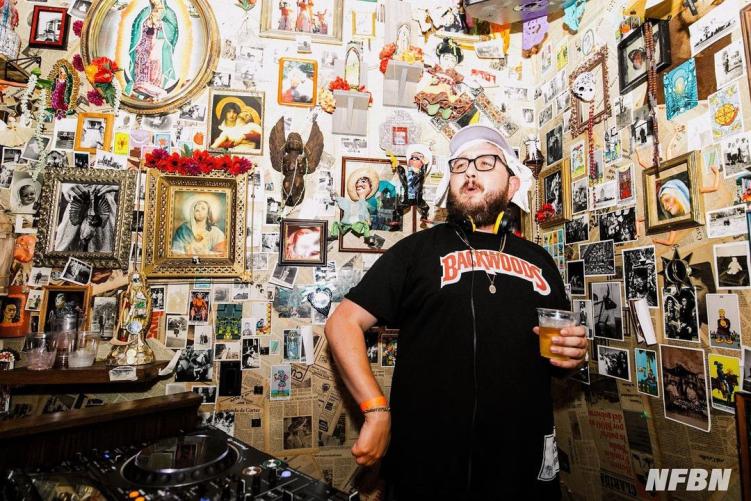 For our smokers, we've got a special treat. Keep an eye on socials for a chance to meet and smoke the finest Veritas Cannabis has to offer with the Eazybaked boys! Make sure to arrive early for the undeniably talented Gangus, and Ceiva starting off the night.
If you're looking for a punch with your bass, look no further. Cyber G and Vibe Emissions are leveling dancefloors across the US, making their way to SHIFT Thursday, May 19. Joined by local powerhouses Sky Suite and Solfire, it's all gas no brakes from open to close!
To close out the month, we're bringing perhaps one of Denver's craziest concoctions, Ultrasloth. With the combined efforts of kLL sMTH, Duffrey, and Biolumigen, Ultrasloth scratches and itch like no other.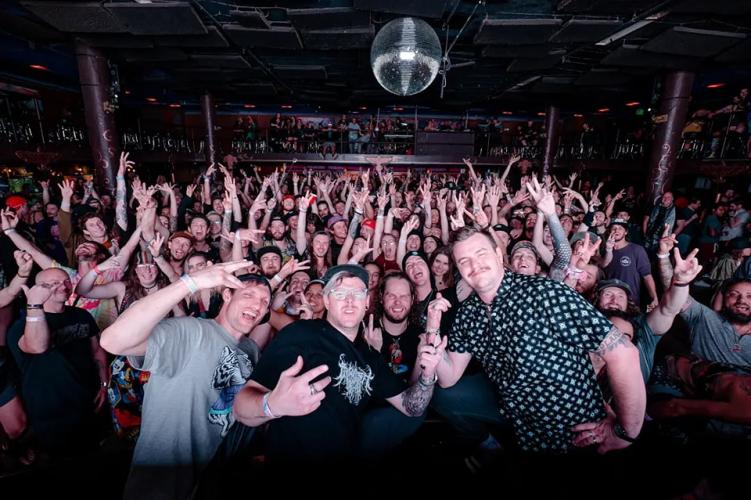 Featuring a visual pairing from the mind-boggling Glass Crane and several special guests, not a moment can be missed. Join us May 26 as we kick off Memorial Day weekend properly!
We can't wait to see you again this month. For those who can't get enough, we've got an incredible June lineup on the way. Keep your eyes peeled for future announcements!
Get Involved with SHIFT
Applications are open for vendors, live painters, and silent disco performers. Interested creators apply at the links below!
In due time, we will continue to announce more SHIFT Thursdays for Summer 2022 and beyond! Stay tuned for more information about our collaborations with visual artists & live performers.
We are incredibly excited about this new chapter for Cervantes, River Beats, and the city of Denver, and we can't wait for you to see it all come together!
For media inquiries, please reach out to: ShiftCervantes@gmail.com