River Beats is proud to bring back our classic series People Behind the Movement – a series in which we feature the movers and shakers who work diligently behind the scenes to make our communities better. While we haven't celebrated this feature in a while, we felt the need to bring it back to shine a light on those who make our scene thrive.
For our first River Beats Colorado feature we are excited to recognize Cris Bachmann, marketing at Cervantes Masterpiece Ballroom, management partner at The Mile High Sound Movement, and artist manager at Mammoth Music Group.
We noticed Cris through his deliberate and consistent work ethic, his positivity, and overall vision. Through Mile High Sound Movement, Cris has helped bring an audience to local artists. Their most recent compilation MHSM Vol. 5 features tons of up and comers in Colorado.
---
Read more on Cris' story below including his start in the business, his inspirations, and how he became the badass that he is: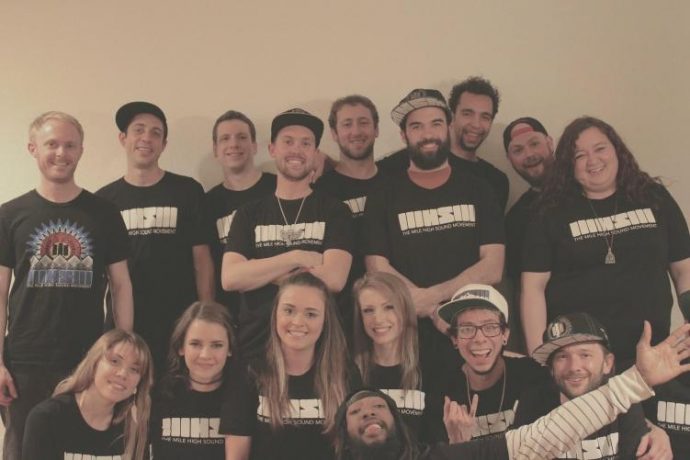 What was your first step into the industry? 
"I moved to Colorado a couple of years after I graduated from Florida State University. I had no idea what I was going to do, but I had all the determination in the world to build my career from the ground up. At the age of 24, I interned for free with a company called MCP Presents here in Denver.
I learned a lot from this small company. They had me run the entire street team for their festivals during my 10 months as an intern.
I was simultaneously just getting started with MHSM, organizing our shows which were held at Cervantes. The Marketing Director at Cervantes caught a glimpse of my work ethic and one day asked me if I was interested in working for her.
Everything I was doing all became interconnected, which is really humbling now looking back at how everything fell into place."
 What was the first moment that you knew you wanted to be involved in the music scene?
"At FSU, I started my first street team gig with a little underground electronic venue called The Engine Room in 2010. This was the first time I felt a sense of the music community, developing countless life long friends, creating memories I will never forget.
Over those 2-3 years, we were spoiled with so much talent on an underground level, and now many of those artists or bands we saw in college are now headlining multiple nights at Red Rocks here in CO.
Artists such as Big Gigantic, Emancipator, Beats Antique, Zeds Dead, Pretty Lights, PantyRaid & many more all came to play for us before they were famous.
It's pretty wild to see how the industry has changed over the past decade. It was during these years that I decided that I was going to work in the music business, and I haven't looked back since!"
What has been your biggest accomplishment?
"I am proud to have worked my way up at Cervantes to where I am now, just having passed my 6-year mark of being on the Marketing team.
I am also proud of the MHSM family and how we have stayed true to our core values ever since day 1. People often think that I started MHSM, but I came on as a business partner in 2014 after I connected with the other owners: Project Aspect, Kruza Kid, and Unlimited Gravity.
We started MHSM Records in 2014 shortly after I came on board. Had no idea what I was doing back then, but who does at 24 years old. Now, I am 31 and we have been growing our label very nice and steady since its creation."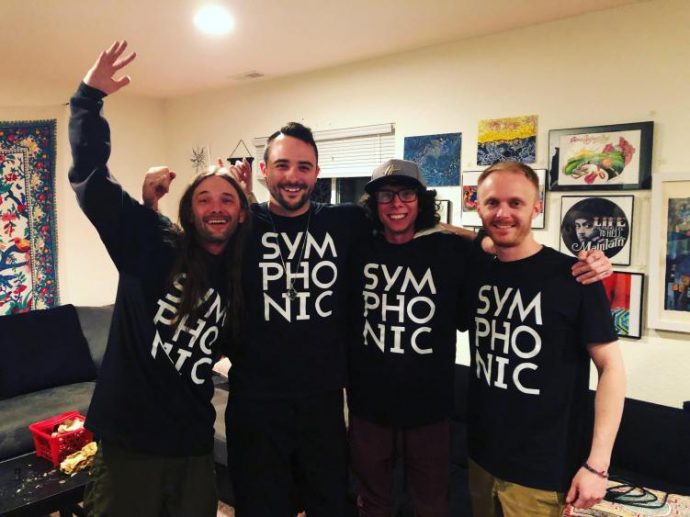 Proudest moment?
"My proudest moments are when I get to see our artists perform a big show or festival, and I go out into the crowd and feel the energy from the fans.
When I see fans in their own happy place, in their own zone, or having a blast with their friends – I can't help but have a big smile on my face, knowing that it was my work behind the scenes to make those moments possible."
Who are you listening to right now?
"Although we run primarily a bass music label, the past few years I have mostly been enjoying deep house & progressive house.
Artists on the Anjunadeep label such as Lane 8, Yotto, Luttrell, Eli & Fur, Ben Bohmer, etc. I also listen to quite a bit of Defunk, CloZee, Griz, Gramatik, Opiuo, Emancipator, Minnesota, Manic Focus, and all of the artists I manage.
The past couple of weeks I have been putting on classical composers early in the morning: Mozart, Beethoven, Bach – I try to not forget about the benefits of listening to those classics. I also hold classic rock legends close to my heart, such as Pink Floyd, The Doors, Jimi Hendrix, Led Zeppelin."
What is your life motto?
"Nothing good comes easy. Hard work pays off. Be humble."
Where do you see yourself in 5 years?
"I would hope that in 5 years I am right here doing what I have been doing, just on a larger scale. I hope that before then, I have my first artist booking at Red Rocks, and by 5 years from now, it becomes a regular thing.
The artists I represent are some of the most genuine humans I've come to know. They deserve it, they work hard for it. That is the goal."
What is something you are really excited about in the next year?
"I'm sure I'm not alone in saying that I am ready for 2020 to be over already. It's been a challenge for everyone.
I am ready to get things moving again with the entire music industry. We all need it. The break from the busy nature of the business has been nice, but I think we're all ready to get back to work and continue making a difference the best way we know how."
Thank you River Beats for supporting us! 
We'd like to thank Cris Bachmann for the interview! Know someone you think should be featured on People Behind the Movement? Email us at info@riverbeats.life with their name and nomination.