This SHIFT Thursday, Russ Liquid is joined by Kill Paris, Beak Nasty, and more for a trip down to funk street! Join us in the Ballroom and The Other Side for an all-night dance party.
Russ Liquid makes his long-awaited Denver return with a ton of new music he's looking forward to sharing. Another familiar face, Kill Paris is excited to shine on stage again at Cervantes.
Make sure to stay late for the Beak Nasty album release party! Additionally, The Other Side is stacked with a special live band performance by Since JulEYE, and support from Recycled Funk!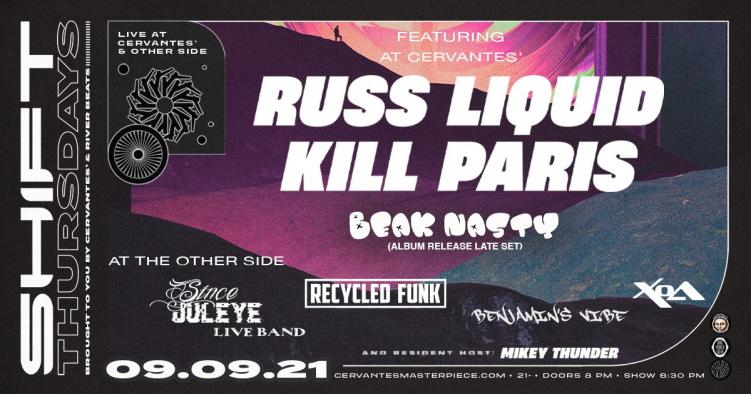 Bring the Brass
This week's SHIFT Thursday brings an exciting cast of artists with a focus on blending decades of inspiration into a fresh new environment. By way of New Orleans, Russ Liquid brings a special connection with jazz, soul, and blues.
In addition, Russ Liquid is an incredibly talented brass player, bringing the sounds of the French Quarter straight to your ears. Russ' latest release World Gone Crazy spans decades with an added live element including Andrew Block on guitar, and Deven Trusclair on drums.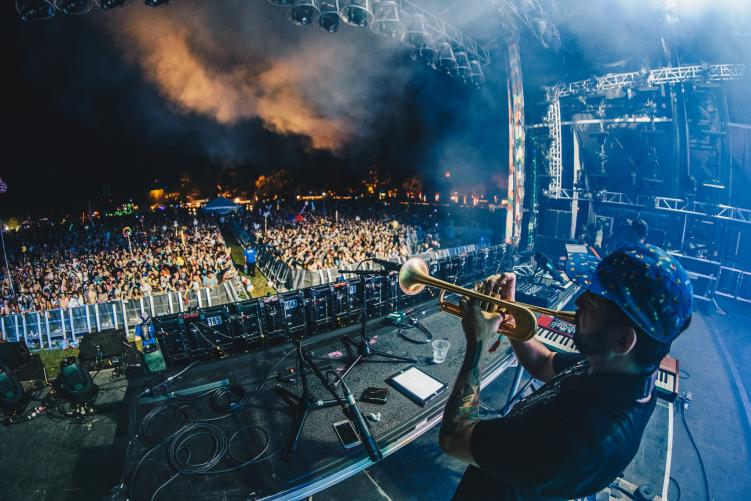 Kill Paris joins the roster for SHIFT after two mesmerizing performances at the Acoma Street Project in Denver last year. The multi-talented instrumentalist first cut his teeth training in Ableton, driving a passion to create and produce.
While teaching production one-on-one and creating on his own simultaneously, Kill Paris began to form. In 2012, it all became a reality with a launch on Skillex's label, OSWLA. Since then, Kill Paris has found a home in the Colorado scene and truly found his mojo.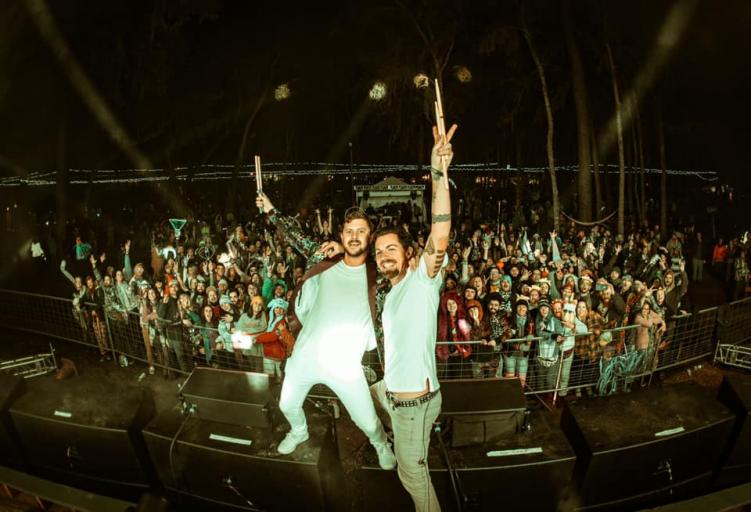 It's a Party!
As a special treat, Beak Nasty will take us into the early morning with the release of their latest album, Chill Funk Files Vol. 2! Releasing at midnight on September 10, the latest project will be available immediately following the set. Denver locals Ryland Sabien and Phil Ade pair for an energetic mix of hip-hop, bass, and glitch.
Including turntablism, looping, and live drumming creates the perfect vibe allowing Beak Nasty to blend into the ever-growing scene seamlessly. Timeless sound has become quite the theme and this dynamic duo is one to look out for.
Not only are we filling out the Ballroom, but The Other Side is also getting treated! Since JulEYE is fresh off his latest single 'Say Goodbye' and is bringing an all-star cast for his first live band performance!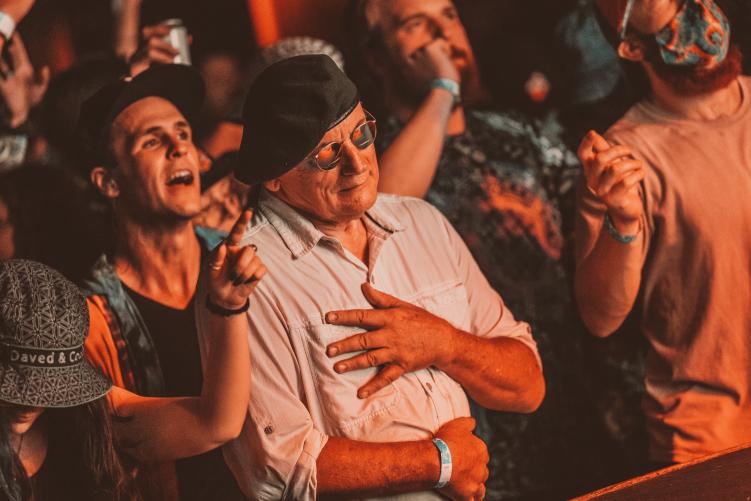 Vincent Antone, Colby Buckler (Emancipator), and Todd Stoops are joining Lev Averbakh for a jam session not to be forgotten! Recycled Funk, XOA, and Benjamin's Vibe keep the party going all night long!
Don't forget to catch a breath of fresh air on the patio, with vendors and a silent disco from 9-12.
Get Involved with SHIFT
Applications are open for vendors, live painters, and silent disco performers. Interested creators apply at the links below!
In due time, we will continue to announce more SHIFT Thursdays for Fall 2021 and beyond! Stay tuned for more information about our new loyalty program and collaborations with visual artists & live performers. We are incredibly excited about this new chapter for Cervantes, River Beats, and the city of Denver, and we can't wait for you to see it all come together!
For media inquiries, please reach out to: ShiftCervantes@gmail.com