SHIFT Thursdays starts off with a bang this August at Cervantes Masterpiece Ballroom & The Other Side! After extensive planning, River Beats and Cervantes are proud to present the first collection of many SHIFT Thursday events.
Eclectic lineups include headliners such as Tripp St, INZO, Artifakts, Codes, and Conrank will help breathe life back into Denver's thriving live music community.
With everything from Bass to House, to Techno, Jamtronica, and much more, SHIFT Thursdays has something for every type of music enthusiast!
Purchase Tickets Here!
All of the shows listed are
on sale now
! Tickets are flying so act swiftly.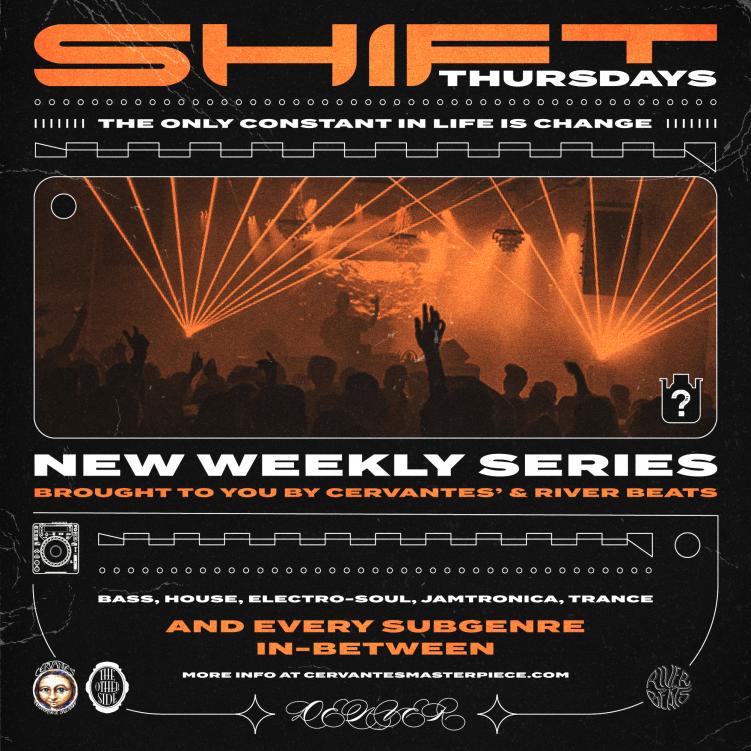 Summer Jam
To kick things off, Tripp St joins SHIFT Thursday on August 5, with Craftal, Maxfield, and Restraint closing out the night.
This will be Tripp St's Denver's debut, and we can't wait to make it a memorable one. Following a massive performance at CloZee's VOYAGE, INZO joins with Recess, Guggenz, and Pure Colors on August 12.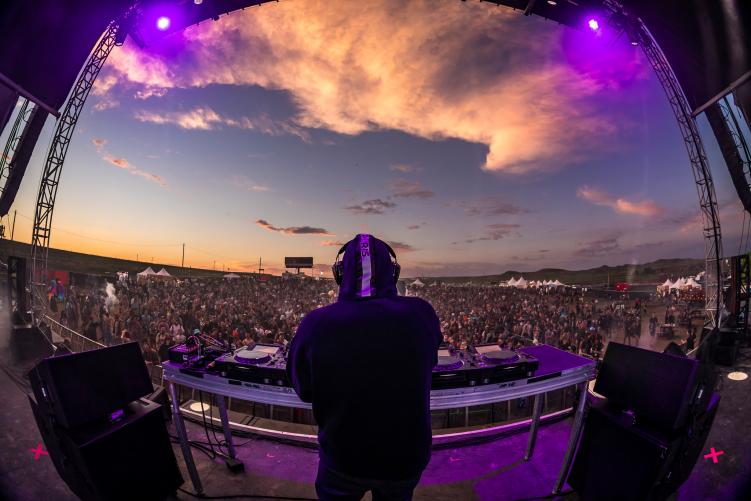 Artifakts makes what could be his last Denver appearance under this alias on August 19. Joining him are Phyphr and Comisar, two names that we expect to see a lot more of! Dirtybird players Codes and Lucati will be keeping the dance floor going all night at The Other Side! Get tickets for Artifakts here.  Codes and Lucati here. 
To close out the month, dubstep heavy hitter Conrank is joined by Hydraulix and Krushendo August 26. On the Otherside, check out Mikey Thunder labelmates J.Rocc and Peanut Butter Wolf.  Get tickets for Conrank here. Tickets for Stones Throw artists J.Rocc and Peanut Butter Wolf.
We Want You!
We're thrilled to announce applications are now open for vendors, live painters, and silent disco performers. If you are interested, apply at the links below!
We will continue to announce more SHIFT Thursdays for Fall 2021 and beyond in the coming weeks! Stay tuned for more information about our new loyalty program and collaborations with visual artists & live performers.
We are incredibly excited about this new chapter for Cervantes, River Beats, and the city of Denver, and we can't wait for you to check it out!
For media inquiries, please reach out to: ShiftCervantes@gmail.com
Get a glimpse of August's SHIFT headliners and support below!