March is shaping up to one of the biggest months in Denver since venues opened their doors in Summer '21. For Sub.mission and The Black Box, it's shaping up to be one of their biggest years yet! On March 5, they welcome local favorite Thought Process for his first set at the Box in over a year.
With less than 100 tickets remaining, this is sure to be a family gathering as the aspiring producer garnered heavy support from the Denver community and beyond since his start. Make sure to arrive early for an unbelievable supporting cast featuring Easyjack, Base2, parkbreezy, and Aptic.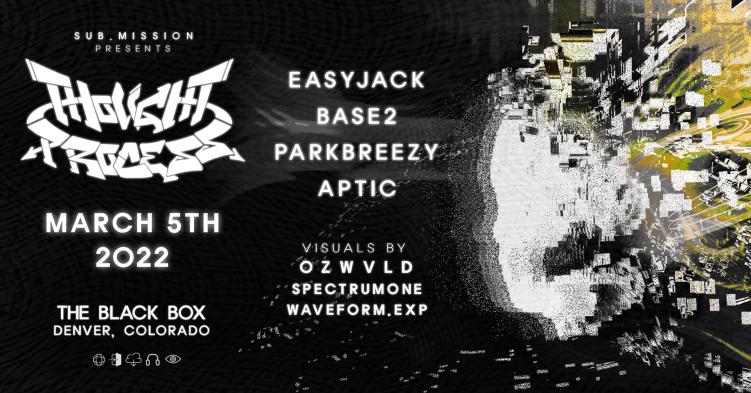 Collapsed in Real Time
For Thought Process, known by friends as Joseph Rich, this weekend is a long time coming. He's been in the lab constantly creating some of his favorite work yet in anticipation of the event.
In addition to the phenomenal support, each set of the night will be paired with a visual experience. OZWVLD, Spectrumone, and Waveform.exp will be slinging digital art to the Black Box's display to combine with the stacked lineup.
Inspired by lo-fi, hip-hop, and sound system culture, Thought Process is part of all:Lo Collective. Alongside label creators parkbreezy, pheel., and TF Marz, the collective provides an alternative to the heavy-hitting bass and dubstep Denver has come to be known for.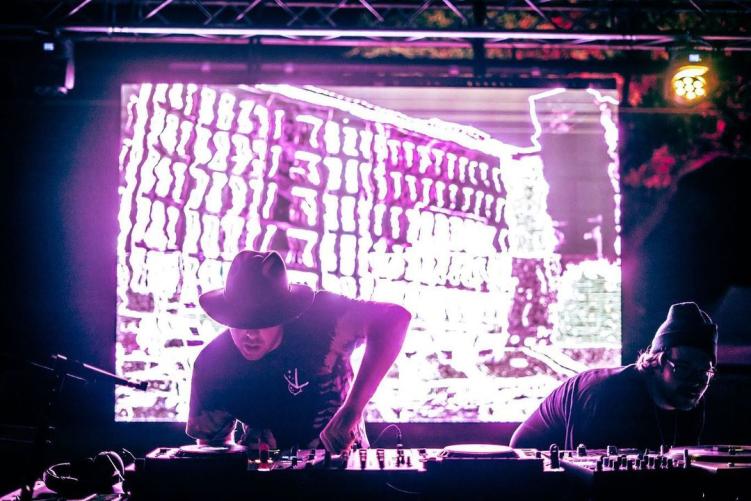 With their talents shining through in their performances, we can't wait to see what's in store for his first event at The Black Box since 2020. Producer, instrumentalist, and sound engineer Easyjack is one to watch for, constantly bringing one of the most unique catalogs out there.
As a fresh member of the Sub.mission roster, Base2 makes their way to The Black Box with a sound and style that simply can't be ignored. Designed with sound systems in mind, they're sure to fill the space created by the Box's upgraded rig.
Also known for his morning coffee series with pheel., parkbreezy has built a reputation with chill beats fitting for any setting. To warm up the evening, Aptic is making his way from Atlanta and can't be missed.
We can't wait to be back at The Black Box, for what is sure to be a night to remember! With world-famous sound and a vibe to match, there's no better place to be this Saturday.
Connect with Thought Process