Denver, Colorado is just a short drive away from some of the state's most magical hikes. Whether you're looking for a quick day hike or you're ready to tackle a 14er, you have a long list of available options. With more than 39,000 miles worth of trails, it can be tough to narrow it down. If you're struggling to decide, we're here to help. Today we're covering the five fantastic hikes within two hours of the mile-high city.
1. Lake Isabelle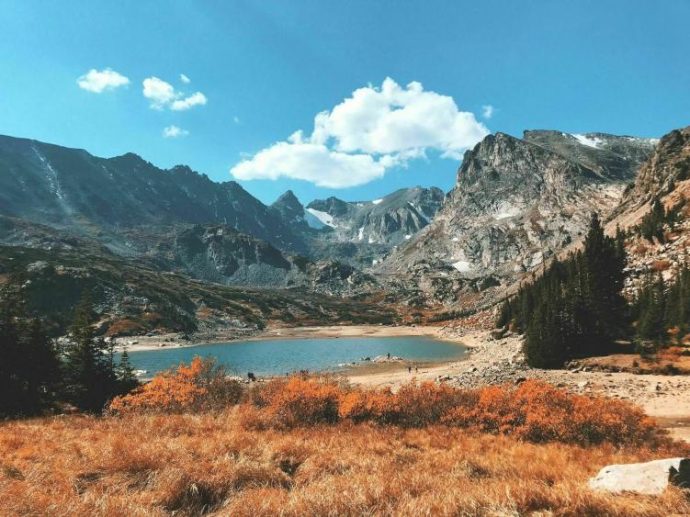 Lake Isabelle is a 7.3-mile out and back hike full of wildflowers, waterfalls, and everything magical about being outdoors in Colorado. It's considered a moderate hike and is most popular from June until October. 
2. St Mary's Glacier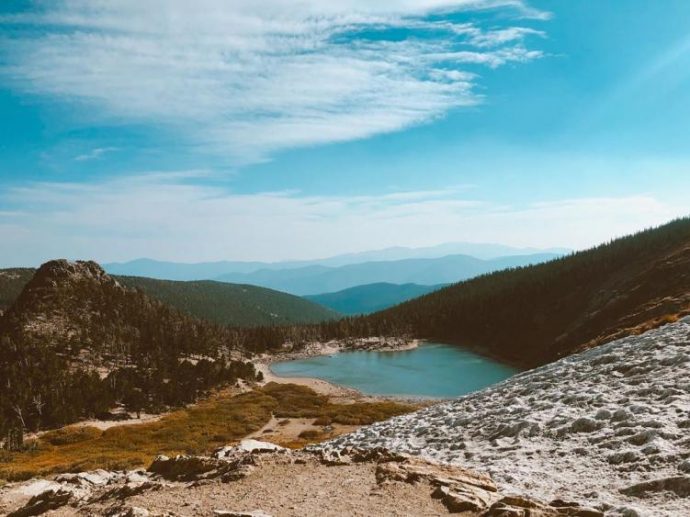 St. Mary's Glacier is a quick, 1.5-mile round-trip hike that ascends through thick forest and ends with a spectacular panoramic view of the glacier—framed by bristlecone pines, thick willow trees, and wildflowers along the way. Located just an hour from Denver, this is a great day hike that won't take up too much of your time. And the view at the end is just as beautiful as many mid- to long-length hikes. Covered with snow year-round, this is a great hike for any season! 
3. Odessa Lake in Rocky Mountain National Park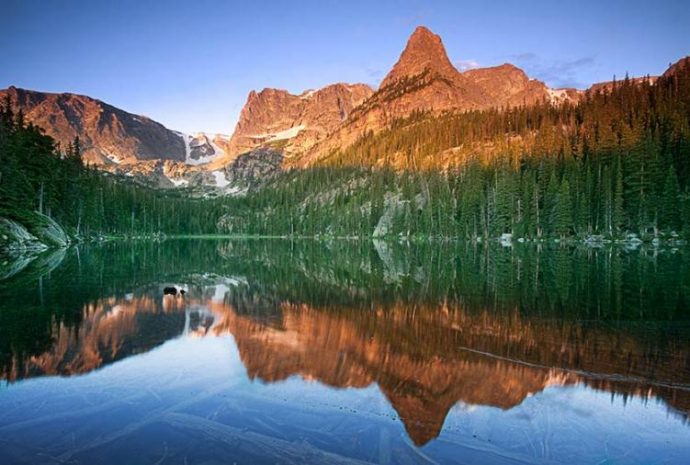 One hike you won't want to miss in Rocky Mountain National Park is the Odessa Lake hike. 9.8 miles in length, this hike offers stunning mountain views, sub-alpine lakes, aspen trees, wildlife, and waterfalls. Odessa Lake hike is famous for its exceptional views of Joe Mills Mountain, Little Matterhorn, and The Gable. 
4. Huron Peak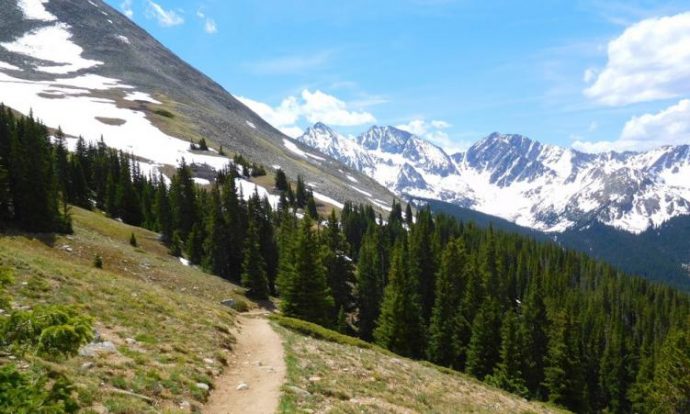 If you're feeling particularly adventurous, Huron Peak is a great hike to consider. A relatively short 14er, this hike delivers incredible views and a solid workout. Steep switchbacks start quickly on this hike and wind all the way through the forest and up to the high-alpine terrain that leads to the summit. And speaking of summits, Huron Peak is a non-technical summit, making it a great option for beginner and intermediate hikers alike. 
5. Lone Eagle Peak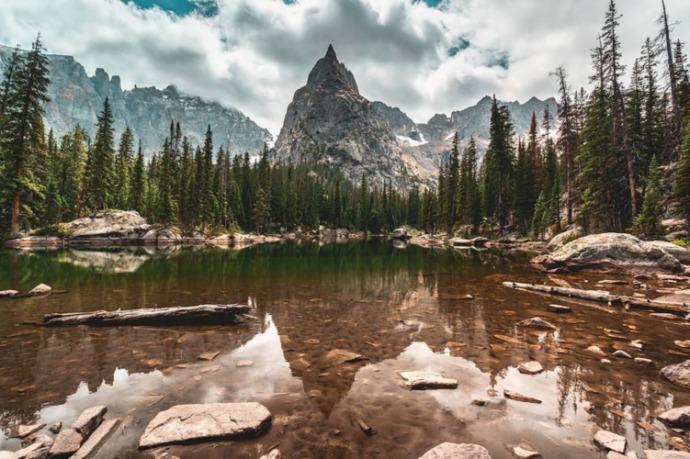 Considered by some the most beautiful mountain in all of Colorado, Lone Eagle Peak is a 16-mile out and back hike in the Indian Peaks of the Front Range of the Rocky Mountains. Standing proudly at 11,900 feet, this hike offers awe-inspiring views, waterfalls, aspens, and lakes along the way. Though long, this hike is definitely doable to intermediate hikers with only 2,000 or so elevation gain over 8 miles. If you're lucky, you may just see a moose along the way. And whatever you do, be sure to get there early if you plan to do this hike in a day. 
So, there you have it! Five fantastic hikes just a short drive from Denver. We can't wait to see you out there!
And while you're in the area, check out these awesome activities for your next day trip to Boulder.