There's no question that travel and recreation look drastically different in the midst of the COVID-19 pandemic. One thing we know that's still very much "on" this year, however, is ski season in Colorado.
We know you're stoked that Opening Day is (finally!) upon us around the state, and you probably already bought your Epic Pass Colorado. There are major changes to this year's pass, so here's a look at the Colorado Epic Pass resorts' upcoming season.
2020-2021 Epic Pass Colorado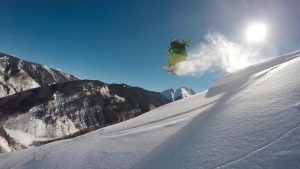 Reservations are required at all Colorado Epic Pass resorts this year. Pass Holders have exclusive access to the Pass Holder reservation system through December 7th before lift tickets go on sale to the public the following day.
This system allows Pass Holders to snag up to seven Core Season Priority Reservation Days before anyone else. Once the season opens, you can reserve as many days as your pass type allows. Pass Holders can also make exclusive Early Season reservations where available.
For the first time, the Epic Pass Colorado comes with FREE Epic Coverage. Pass Holders are protected if plans change for any coronavirus-related reason. That includes job loss or stay-at-home orders, or if your preferred resort has to close. You're also covered if you're unable to reserve any Priority Reservation Days before December 7th.
Beaver Creek Resort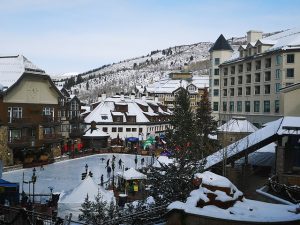 Opening day at Beaver Creek is November 25th and Core Season runs through Easter Sunday — April 4th, 2021. Epic Pass Holders get exclusive Early Season access from Opening Day through December 6th.
Beaver Creek has something for everyone, offering a nice mix of beginner, intermediate, and advanced terrain. There are also three bustling villages and even an outdoor skating rink. World-renowned Vail is just 15 minutes away, or you can choose to ski between the resorts via Bachelor Gulch.
Beaver Creek Wonder is a new attraction this year, where visitors can explore several larger-than-life art installations scattered throughout the resort village.
Breckenridge Ski Resort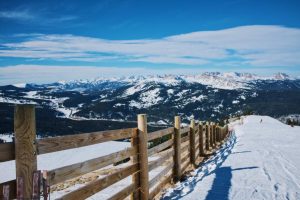 Affectionately known as "Breck," Breckenridge is open from November 13th, 2020 to May 31st, 2021 and has the longest season of all the Colorado Epic Pass resorts.
Breckenridge is a world-renowned ski destination for good reason. It features nearly 3,000 skiable acres, five distinct mountain peaks, four unique terrain parks with 187 trails, and a vibrant town with over 200 restaurants, shops, cafes, and bars. And let's not forget about the 22-foot Superpipe or the Imperial Express SuperChair, the highest chairlift in all of North America.  People love skiing and boarding at Breckenridge so much there's a term for it: The "Breck Effect."
Crested Butte Mountain Resort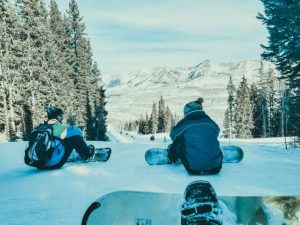 Like Beaver Creek Resort, Crested Butte is open for the season from November 25th through Easter weekend 2021. Crested Butte has 121 trails and the highest summit sits at 12,162 feet, so lack of snow is never a concern.
One of the most appealing things about Crested Butte is that it's remote, much like Colorado's fascinating ghost towns. You won't fight traffic getting here, and the slopes are far less crowded than Breckenridge and other Epic Pass Colorado resorts that are closer to Denver.
Crested Butte's ski terrain has a reputation as being more difficult, but don't let that scare you. It's true that one-third of its trails are rated "Expert," but nearly 20% of them are beginner-friendly and another 29% are intermediate.
Keystone Resort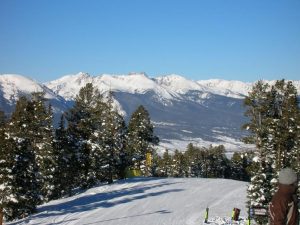 Officially open from November 6th through April 4th, Keystone is the first Epic Pass Colorado resort to open for the season. Being just 1.5 hours from Denver, Keystone is one of the most popular ski resorts in the state.
Keystone is also widely considered a family-favorite ski resort, with numerous beginner-friendly trails and a an abundance of off-mountain entertainment options. Enjoy snowcat tours, sleigh ride dinners, ice skating at Lakeside Village, and night skiing on the River Run base area.
Beginning on December 8th this year, kids under 12 ski free at Keystone when you book two or more nights.
Vail Mountain Resort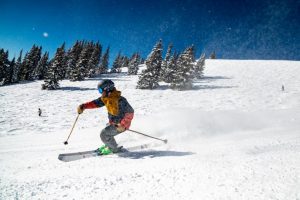 By far the biggest Epic Pass Colorado ski resort, Vail is open November 20th through April 11th. The resort features over 5,300 acres of skiable terrain (and that's only counting what's lift-accessible), 195 trails, and 31 lifts.
Vail's diverse terrain makes it popular with families and thrill-seekers alike, but the resort and town itself are equally impressive. Colorado as a whole is stunningly beautiful, but Vail is one of its most picturesque towns, especially in the winter.
Between on- and off-mountain activities, you could easily spend a week in Vail. There are a dizzying number of restaurants, shops, après ski hotspots, family-friendly activities, and luxury spas.
Do you have your Epic Pass Colorado yet? Which slopes are you most excited to hit this year? Connect with us on Facebook or Instagram @riverbeatscolorado and let us know!
From the River Beats Colorado team: 2020 has been a very challenging time for travel, adventure, and events around our state. While we're aware these uncertain times may limit many aspects of life, we hope our editorials provide helpful tips while ensuring safe social and physical distancing