When you shop at independently-owned Colorado small businesses, about 70% of every dollar spent stays in the local economy. In stark contrast, less than 40% of each dollar stays in the local economy when you shop at big-box retailers.
More than ever before, small local businesses need our support. With the holiday gift-giving season in full swing, consider shopping with Colorado small businesses this year. Here are some of our favorites from every corner of the state, with options at every price point.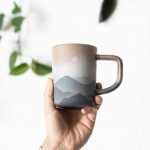 Fort Collins-based Callahan makes outdoor-focused, adventure-ready ceramic goods including dreamy mugs and bowls. It's also a brand with a mission — Callahan donates a portion of proceeds from limited-edition collections to Colorado causes. Most recently, 10% of the proceeds from the "Haze" collection went to the Colorado State Firefighters Association.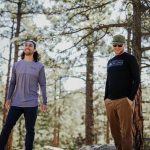 In the words of the three men behind Belong Designs, the company is "more mission-driven than product-driven." The men's and women's outdoor-focused apparel and accessories are designed for those who follow their true passions in life. Belong's clothing is super soft, sports innovative designs, and is exceedingly durable, plus the price point is almost too good to be true.
A cozy winter hat is an excellent gift for literally everyone. Nitto Mountain Knits is a Breckenridge-born-and-bred company featuring one-of-a-kind, hand-knit hats. All yarns are ethically-sourced, carefully hand-dyed 100% Merino wool or 100% acrylic. Follow along on Instagram @nitto.mountain.knits for weekly giveaways with other Colorado small businesses.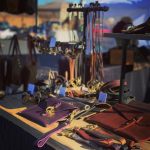 Looking for a gift that's both unique and distinctly Colorado? Look no further than the handmade bison leather goods from Coleman's Haberdashery in Steamboat Springs. The money clips and leather snap wallets are wildly popular, but you can't go wrong with anything. Every component is USA-made and the company backs the stitching with a lifetime guarantee.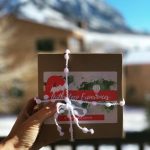 If you prefer to gift experiences over things, this one's for you. Purchase an Experience gift box from this small eco-luxury travel concierge based in Crested Butte. Choose a customizable Day Adventure or Overnight Getaway, with over 1,000 destinations worldwide, including many Colorado small businesses. As a bonus, Authenteco Travel plants a tree for each Experience sold.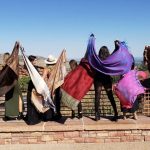 Creating collections of "wearable art," Ca$hmina makes innovative, purposefully-designed accessories. Order clever face masks, handmade mala necklaces, and — of course — colorful pashmina scarves from this Arvada small business. Custom orders are also available, and a portion of every sale goes to saving music and performing arts stages.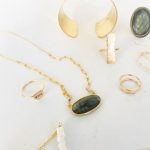 Jewelry is always a fantastic gift, but it's even better when it's upcycled and locally-made. Designer-owner Cassandra Lourie says Lux + Luca is a "lifestyle jewelry line for the Unapologetic Badass, designed to inspire confidence and create empowerment in women." The Denver-based minimalist collection includes a mix of feminine and bold designs.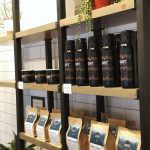 LOST Coffee has a rad mission statement: "to inspire the world through our craft, our care, and our conscience." The company buys its coffee exclusively from women-owned farms and donates to several sustainable agriculture groups. Aside from coffee and accessories, LOST offers monthly coffee subscriptions. There are three locations: Aurora, Castle Rock, and Littleton (coming soon).
We hope you'll join us in supporting Colorado small businesses. Connect with us on Facebook and Instagram and let us know who your favorite Colorado small businesses are! If you need more ideas on how to #supportlocal, check out our articles on independently-owned restaurants and where you can cut down your own Christmas tree.
---
From the River Beats Colorado team: 2020 has been a very challenging time for travel, adventure, and events around our state. While we're aware these uncertain times may limit many aspects of life, we hope our editorials provide helpful tips while ensuring safe social and physical distancing
---