With fall officially in full swing, this is the time of year many people start decorating for the holidays. One time-honored tradition is cutting down a Christmas tree in Colorado.
According to the Colorado State Forest Service, there are over 24 million acres of forest land in the state. Cutting down trees is actually extremely beneficial for the forest, as it thins trees, promotes new growth, and can reduce wildfire impact.
We know you're stoked to bundle up and head straight to the nearest forest to find your perfect Christmas tree, but it's not quite that simple. In order to cut down a tree legally, there are some things you need to know. 
Things to know about cutting down a Christmas tree in Colorado
First and foremost, you need a permit to cut down a tree. Fortunately, they're (shockingly) inexpensive and easy to get. Depending on where you plan to cut your tree, the permit will be issued by either the Forest Service or Bureau of Land Management. In most cases, you'll need to visit a field office in person.
There's also some basic Christmas tree-chopping etiquette you should be aware of. 
Bring a handsaw, not a chainsaw – despite what you've seen in movies

Cut your tree below the lowest limb and don't leave stumps any taller than 4 inches

Cut only trees that are 6" or less in diameter

Do not cut trees with blue paint marks
It's important to keep in mind that most Christmas tree cutting areas are truly wild. They're often remote forests that require four-wheel-drive for access. When you're considering where to cut Christmas trees in Colorado, dress in warm layers, bring a map, and pack emergency supplies including water and food. 
Elk Creek Cutting Area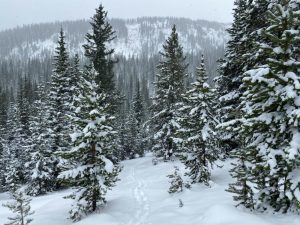 This dedicated section of the Arapaho National Forest's Sulphur Ranger District is typically only open for tree cutting the first week of December. The Forest Service plows roads to provide easy access to the area's most prime trees, and permits are $20.
White River National Forest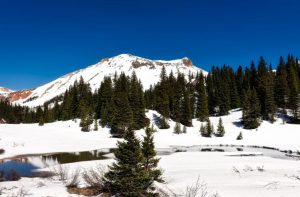 Cutting down Christmas trees is legal almost everywhere in this vast national forest, which includes Aspen and Vail. The $10 permits include a map and you can check off-limit cutting areas online.
Pikes Peak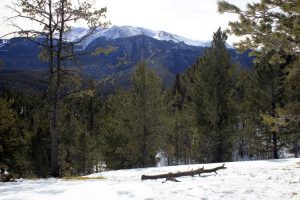 Cutting a Christmas tree with Pikes Peak in the background is the stuff winter wonderland dreams are made of. Tree permits are sold online only from November 27 through December 16th. There is privately-owned land in this area, so consult the map to ensure you're only cutting in national forest land.
South Platte Ranger District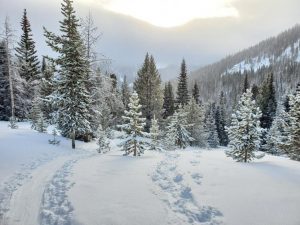 This is one of Colorado's newest tree cutting areas and it includes Buffalo Creek, Sugar Creek, and Camp Fickes, all within a couple hours of Denver. You must buy your permit online and specify a date and one of the three cutting areas during checkout.
Rio Grande National Forest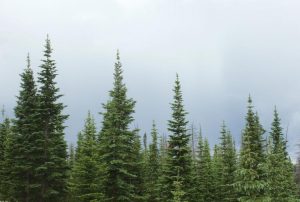 The Rio Grande National Forest Service is offering free Christmas tree permits for the 2020 season. To be clear, you do still need to go through the proper channels to obtain a valid permit, and the permit must be on your person when you cut your tree down. Permits are available from November 1st through December 27th, and the Forest Service is asking people to cut trees down from crowded groups that could benefit from thinning.
BLM Public Lands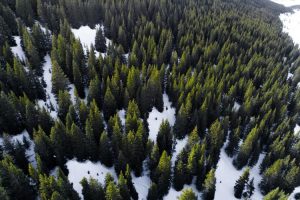 In addition to national forests, cutting down a Christmas tree in Colorado is also legal on BLM land. BLM manages over 8 million acres in the state and cutting areas exist across much of it. To get a BLM Christmas tree permit, you need to visit a field office in person. Permits are valid from mid-November to December 24th and prices vary from $6-10.
Are you planning on cutting down a Christmas tree in Colorado this year? We want to hear all about it! Connect with us on Instagram and tag us in your photos @riverbeatscolorado