Denver is well-known for many things. There's the legendary live music scene, its ever-growing craft brewery culture, incredible year-round weather, and abundance of outdoor recreation. You probably hear a lot about hiking near Denver and its proximity to so many national parks, but you don't even need to leave the city to be active in The Great Outdoors.
Cycling is an excellent way to get some exercise, while also reducing your carbon footprint and saving money on gas. Thankfully, we have several awesome Denver bike trails right in the heart of town. Denver has even been named in multiple lists of the most bike-friendly cities in the past few years, including by CNBC and RedFin.
Perhaps you're looking for an easy family-friendly bike path or a heart-pounding ride on the outskirts of town. Or maybe you want to start commuting to work. Whatever type of cycling you prefer to do, you're sure to enjoy one of these Denver bike trails.
here are five of our favorite bike trails in and around the Denver area:
---
Bear Creek Bike Trail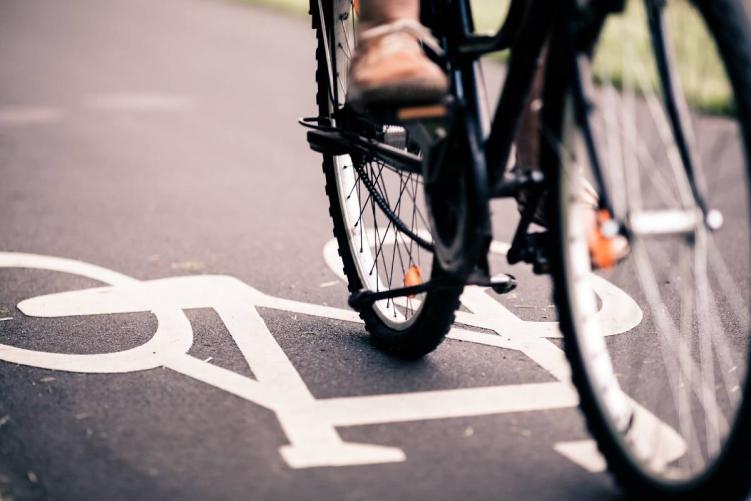 Spanning 12.5 miles, the Bear Creek Bike Trail connects downtown Denver with Morrison, the town just outside iconic Red Rocks Amphitheatre. The path connects to other Denver bike trails and offers a gentle climb the whole way — easily manageable for anyone. If you're looking for a tougher workout, Red Rocks itself has plenty of challenging paths.
View this post on Instagram
Cherry Creek Regional Trail
Among the most popular Denver bike trails, Cherry Creek Regional Trail is 40 miles long and starts at Confluence Park. The broad, paved trail runs alongside Cherry Creek, connecting downtown Denver to suburban communities including Parker and Centennial. In town, much of the Cherry Creek Trail sits several feet below the main street, offering a much-needed buffer between cyclists and drivers.
View this post on Instagram
Clear Creek Bike Path
The paved 18-mile Clear Creek Bike Path connects to the longer South Platte River Trail and takes cyclists all the way to Golden. The scenery along this Denver bike trail is interesting and varied, running alongside Clear Creek and passing by several parks, the Lowell Ponds wetlands, and the megalith Coors Brewery. Golden is a great day trip destination itself, with its charming historic downtown.
South Platte River Trail
This is arguably the oldest of all Denver bike trails, as it's been an important thoroughfare since long before the city was even a city. The 36-mile paved trail runs alongside the South Platte River and eventually becomes the Mary Carter Greenway Trail. South Platte River Trail passes several Denver highlights, including Confluence Park, the aquarium, and Trestle Bike Skills Park.
View this post on Instagram
Washington Park Loop
Washington Park is in the south-central section of the city between the University of Denver (go Pioneers!) and downtown. Circling its perimeter is a notably wide 2.25-mile paved path, a locals' favorite among Denver bike trails. The path passes by the Washington Park Boathouse, Grasmere and Smith Lakes, and the beautiful Big Garden. Note there's a 15mph speed limit on the Washington Park Loop and that one lane is dedicated to pedestrians.
---
We hope this guide to the best Denver bike trails is helpful! If you're looking for something else or just want to learn more about the city's designated bike paths and parks, check out the official Denver Bike Map.
And be sure to browse our other "Around Colorado" blogs highlighting the best of our beautiful state! Stay safe on the Denver bike trails, and be sure to share the path!