Colorado, and Denver in particular, has always had live music seemingly coursing through its veins. It was a collective blow to the entire state when Red Rocks Amphitheatre closed in March 2020 (and again in October 2020), but it seems this, too, has finally passed.
The iconic, historic open-air venue just west of Denver will reopen its doors in late April — under tight restrictions, of course. Hey, live music with lots of rules is a heck of a lot better than no live music at all.
---
What's in store for Red Rocks Amphitheatre: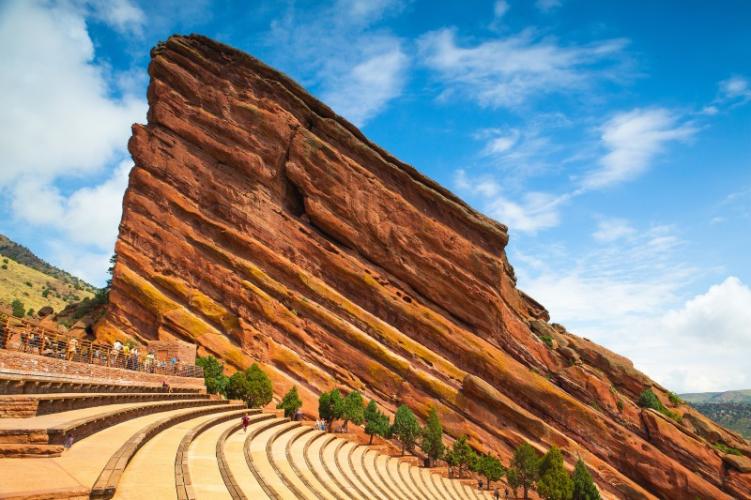 Red Rocks Amphitheatre will officially reopen on April 23rd, just in time for its 80th anniversary. Semi-local jam band Lotus (they call both Philadelphia and Denver home) will play the first four shows at Red Rocks.
Other shows, both newly added and rescheduled from 2020, fill the calendar all the way into 2022. Highlights include Diplo, Rufus du Sol, Lindsey Stirling, Slightly Stoopid, Nathanial Rateliff, Dirty Heads, and many others.
For the time being, 2,500 seats will be sold to each show — just over 26% of the venue's total capacity of 9,525. As case numbers continue to improve, Red Rocks Amphitheatre will gradually increase capacity throughout the summer while also following current government guidelines.
What to expect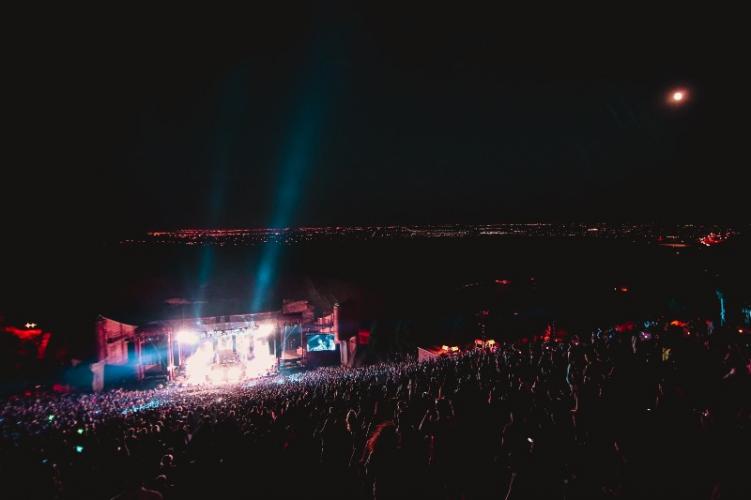 Of course, shows at Red Rocks Amphitheatre won't look like they once did when the venue reopens later this month. Not for a while, anyway.
Fans should expect to wear masks the entire time they're at Red Rocks, but there are other notable changes as well.
Entering the amphitheater is a totally new process now. The big main "bowl" has been split into four separate general admission sections, and each one has its own designated entrance, parking lot, restrooms, and concession stands. When you enter Red Rocks, you'll get a wristband corresponding to your section and its associated designated areas. The amphitheater has also blocked off every other row to help maintain social distance.
Red Rocks has also gone entirely cashless, so plan accordingly. Cash won't be accepted for concessions and all ticketing will be conducted through the Red Rocks app.
---
Are you planning to catch a show at Red Rocks Amphitheatre this summer? Connect with us on Facebook or Instagram and let us know! As a friendly reminder, be patient and respectful of others if you do head out to Red Rocks. Things continue to change quickly and everyone is doing their best. Enjoy and stay safe!