Colorado is widely considered one of the country's capitals of outdoor recreation. Just about every imaginable active pursuit is within easy reach here, from whitewater rafting and hiking 14ers to rock climbing and skiing.
No matter how you prefer to spend your time outside in Colorado, one of the best ways to truly enjoy it is camping. There are just so many things to explore — waterfall hikes, vast backcountry and wilderness areas, hidden swimming holes, the list goes on! Camping overnight allows you to enhance the entire experience, very literally getting up-close and personal with Mother Nature.
We're not talking about the increasingly crowded campgrounds where you can hear your neighbors' campfire conversations, though. We're talking about pitching your tent (or parking your campervan or trailer) in little-known free campsites in Colorado. That's right — Colorado has tons of totally FREE camping, and we're going to tell you how and where to find it.
Developed vs. free campsites in Colorado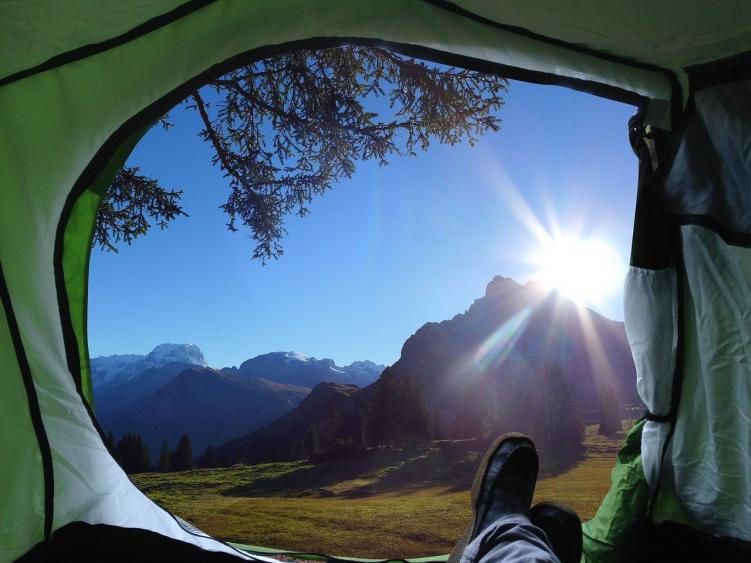 For the uninitiated out there, here's a crash course on free campsites in Colorado. Free places to camp in Colorado are most often rustic, undeveloped sites commonly referred to as dispersed camping. These campsites generally do not have amenities such as flushing toilets, trash service, or picnic tables, which is how they differ from developed sites.
What free campsites in Colorado lack in services, however, they more than make up for in views and privacy. Imagine camping just off the Million Dollar Highway, or within easy hiking distance of a natural hot spring. And even better, having the spot all to yourselves and not paying a dime for it! That's totally possible if you're willing to boondock and check out some of the best free camping in Colorado.
Where to find free campsites in Colorado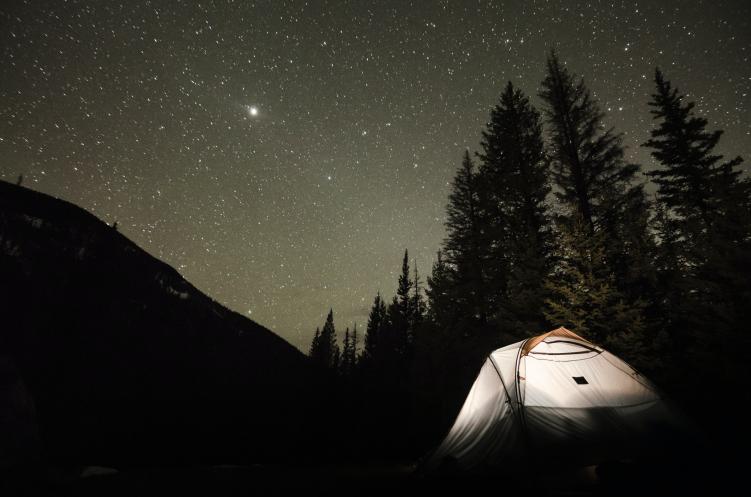 One of the best ways to find free places to camp in Colorado is to head for the forest — the national forest, that is. Aside from the extremely rare exception, camping in national forests and on BLM (Bureau of Land Management) land is 100% free.
Lucky for us Coloradoans, the Centennial State is home to a whopping 11 national forests, spanning over 14 million acres. That's a lot of free camping.
Designated wilderness areas are another great option for finding free campsites in Colorado. Be aware, however, that they generally have several restrictions. You often cannot have any type of fire in wilderness areas, and pets are not allowed in some.
Outside of public land and wilderness areas, you can also turn to technology for help in finding epic free campsites. Websites such as Campendium and apps like The Dyrt have massive, user-supported databases chock-full of detailed information on the best free camping in Colorado. Sometimes, finding the best free sites comes down to opening up the app and heading down a nearby dirt road!
The best free camping in Colorado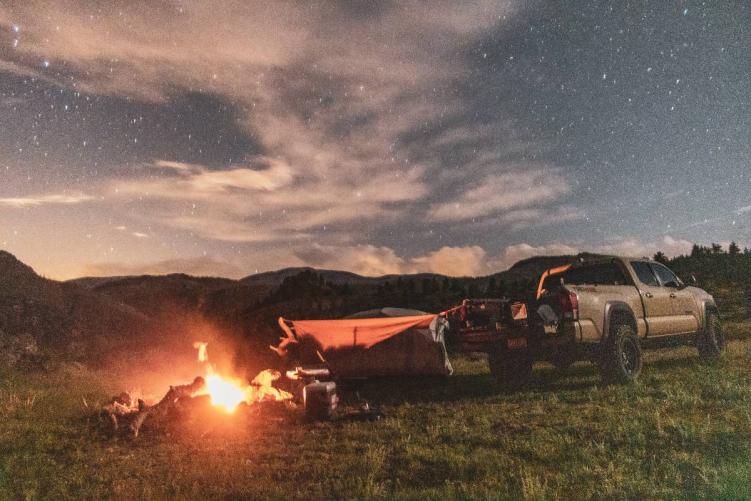 Before you get too excited, we're not giving away all our secrets. We're telling you the general areas where you can find some of the best free campsites in Colorado, but you'll still have to do your own research and put some effort into scouting. And remember, it's crucial to be a good environmental steward and always practice Leave No Trace principles.
For free camping near Denver, check out Jones Pass. You'll be close to Rocky Mountain National Park and the Continental Divide Trail.
Central Colorado's Sawatch Mountains, situated between Aspen and Buena Vista, are home to some of the best free campsites in Colorado. There are a stunning 15 14ers in this range, including Colorado's tallest peak, Mount Elbert. Insider tip: Forest Road 399 offers a TON of free campsites.
Looking for the best free camping near Durango? Check out Anvil Dispersed Camping just north of Silverton. This is a designated (but still not developed) free campsite, so it actually has pit toilets and a few fire rings and picnic tables.
For some of the best free campsites in Colorado Springs, take historic Old Stage Road/Gold Camp Road from near the Broadmoor into Pike National Forest. The road is dirt, but manageable for most vehicles.
Do you feel inspired to pull out your camping gear and head out in search of the best free campsites in Colorado? We hope so!
---
check out our other blogs to plan out the rest of your epic adventure, and connect with us on Facebook and Instagram! That way we can live vicariously through you!