With its outrageous popularity on social media in recent years, you would think that ramen is a trendy new dish. However, it's actually the opposite — ramen is a traditional Japanese dish that originated in the 1800s.
Despite its traditional and ancient origins, one thing is certain: ramen is absolutely delicious. The brothy noodle dish is comforting and infinitely customizable (not unlike the city's beloved tacos and burritos), loaded with veggies and other toppings. Craving fried kimchi or a spicy soft-boiled egg? Ramen is the answer.
Lucky for us Mile High-ers, there are dozens of local establishments dishing up some of the best ramen Denver has to offer.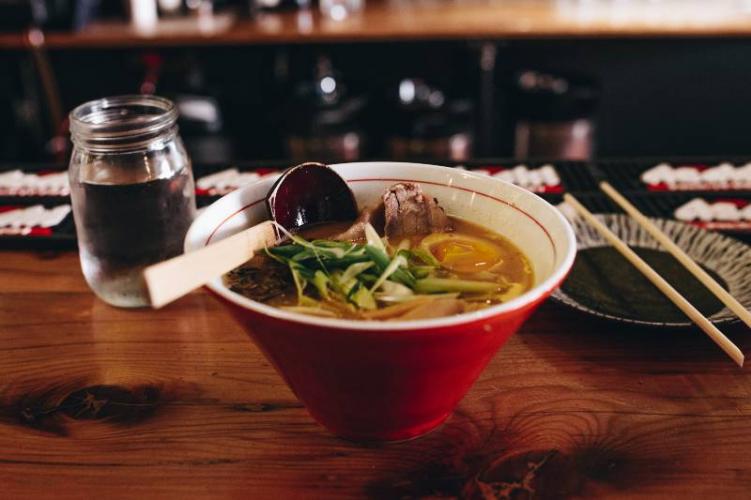 It's actually somewhat tricky to pick the "best" because it's so subjective, but we've done the (tasty) research for you and come up with a handful of places worthy of the Best Ramen Denver title. Bon appetit!
Our top picks for the 5 restaurants with the best ramen in Denver: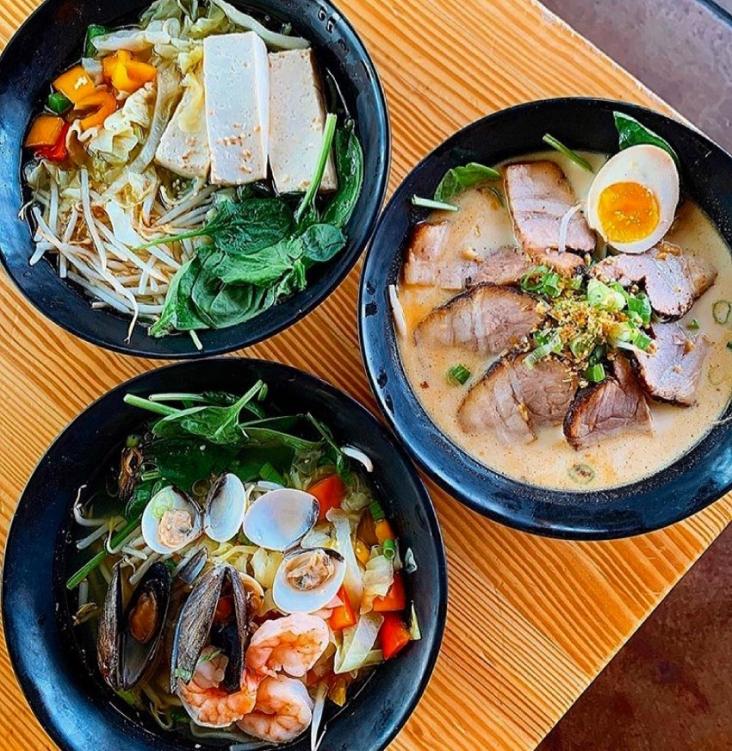 Kyu bills itself as "Denver's most at-home ramen restaurant," and we're keen to agree. Every bowl is made to order and the customization options are seemingly limitless. Pick one of the set ramen bowls, but feel free to swap out the broth or add other toppings.
The Spicy Chicken and Spicy Miso Ramen are the most popular, but you can't go wrong with any. Veg-heads, don't worry — there are vegetarian and vegan ramen options, too.
As good as Kyu's ramen is, people flock here for the DIY poke bowls and cheese wonton appetizers as well. The restaurant looks a bit like a hole in the wall and it's tiny, but we all know those are often the best places to find ramen in Denver.
Legendary Denver restaurateur Jeff Osaka owns this RiNo ramen establishment. Based on the popularity of some of the others, including The Empire Lounge & Restaurant and several Sushi-Rama locations, the bar is high for Osaka Ramen Denver.
In short, it's delicious. Osaka Ramen Denver has a playful menu, with items such as Green Chile Chorizo Ramen and My Wife's Donuts. The restaurant also has a full bar, but where Osaka really shines is its takeaway at-home ramen kits.
History has taught us that takeout ramen is often less-than-stellar, but Osaka shows us how it's done, artfully separating each ingredient and carefully packaging everything, including detailed instructions.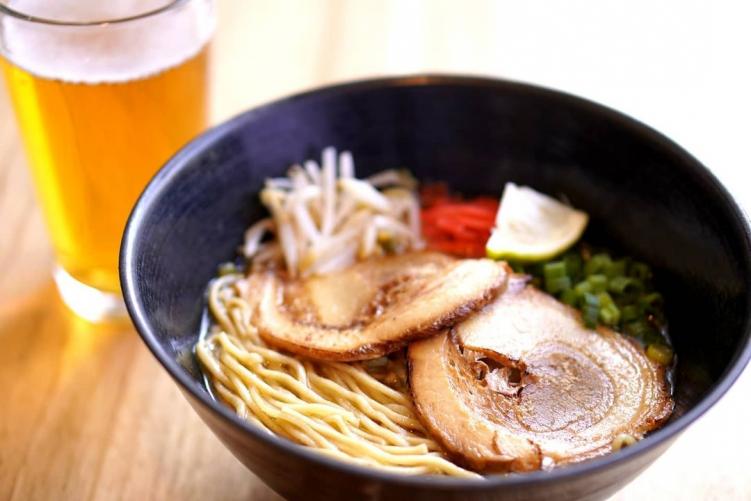 It's fairly common for Denver ramen restaurants to have dozens of options. Ramen Star, in the Sunnyside area, takes a more minimalist approach and has just six ramen bowls. Don't let that deter you, though — every one of the six is so good, you won't feel like anything is missing. 
Of the six options, Ramen Star is unquestionably the most popular, with pork belly and an umami broth. There's also a vegetarian ramen bowl with a very non-traditional potato pierogi. What really sets Ramen Star apart is its uber-fresh noodles. The machine sits out in plain sight, so you may even see yours being made!
This family-owned Highlands restaurant serves up some of the most flavorful and authentic ramen Denver has ever seen. Owner Sera Nguyen's family owned a restaurant in Vietnam when she was a child, and it shows. Sera's is cozy and distinctly homey, making you feel like you're sitting at Mom's table for Sunday supper.
Try the Flavorsome Ramen, which features braised oxtail and combines elements of both ramen and pho, and sit on the back patio if the weather's nice. Note that Sera's main entrance isn't exactly easy to find, as it's tucked into the back alley. Somehow, it almost adds to the appeal. For takeout, walk up to the front window facing 32nd Street.
Another widely respected local restaurateur, Tommy Lee, runs both Uncle locations, along with Hop Alley. The first Uncle (the one in the Highlands) has always drawn huge crowds, with lines forming before the doors even open. The second Washington Park location hasn't been any different, so what exactly makes this ramen so special?
For starters, Uncle Ramen Denver keeps things simple. There are only a handful of ramen options and you won't find any crazy ingredients here. Try the signature Spicy Chicken Ramen or Duck Ramen and we promise, you won't feel the dish is lacking anything. For the more gastronomically-adventurous, add a Spicy Bomb or Bonito Bomb, pepper miso paste, or sesame-garlic-fish powder paste, respectively.
---
Which of these ramen Denver restaurants have you been to, and which will you try next?! Connect with us on Instagram @riverbeatscolorado or Facebook and tell us!
From the River Beats Colorado team: It's been a very challenging time for travel, adventure, and events around our state. While we're aware these uncertain times limit many aspects of life, we hope our editorials provide helpful tips while ensuring safe social and physical distancing.