Though far from the Mexican border, Denver thankfully doesn't lack authentic Mexican food. Here is your guide to the best taquerias, hole-in-the-wall Mexican joints, and authentic Mexican food in the Denver area.
1. El Gordo Taqueria
Inside of a miniature house, El Gordo Taqueria provides a simple, but delicious menu that includes tacos, tortas, burritos, quesadillas, and gorditas. Famous for their meat (carne asada and al pastor) that is marinated and seasoned to perfection, El Gordo Taqueria is well worth the visit every time. 
2. La Calle Taqueria y Carnitas
Another small establishment, La Calle Taqueria y Carnitas is another favorite of Denver locals. Translating to "street tacos," La Calle Taqueria y Carnitas specializes in tacos and barbacoa (typically beef, goat, and lamb meat that is seasoned with dried chilies and spices then slowly cooked until perfectly tender). 
3. Taqueria La Familia
Taqueria La Familia is your classic hole-in-the-wall, hidden gem. Located in a small brick building in the Highlands area, Taqueria La Familia holds authentic family recipes for all of the Mexican classics. 
4. La Abeja
La Abeja is another hole-in-the-wall restaurant that has a full menu of traditional plates for breakfast, lunch, and dinner. La Abeja is also famous for its polvorones and traditional Mexican cookies and sweets. 
5. Los Carboncitos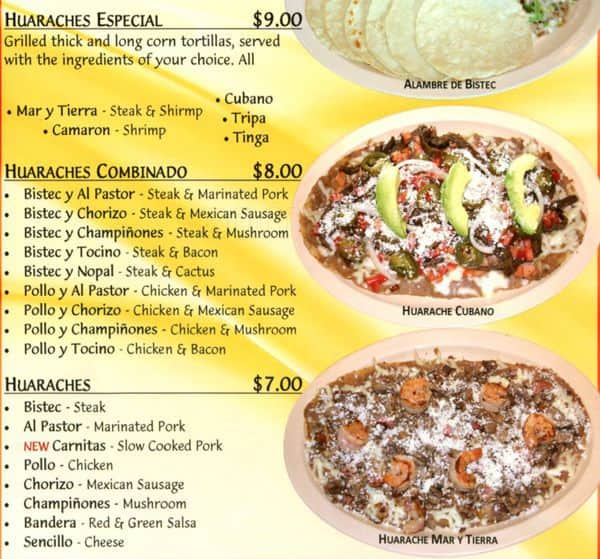 With three locations throughout Denver, Los Carboncitos has a vast drink and food menus. If you're looking for a place with great beers, cocktails, and Mexican food to enjoy with loved ones, Los Carboncitos is your place!
6. Chakas Mexican Restaurant
Chakas Mexican Restaurant holds a large menu that offers drinks, breakfast, lunch, dinner, and dessert. With a daily happy hour from 3-6 pm, it's known for delicious margaritas and a full marisco (seafood) menu. 
7. La Loma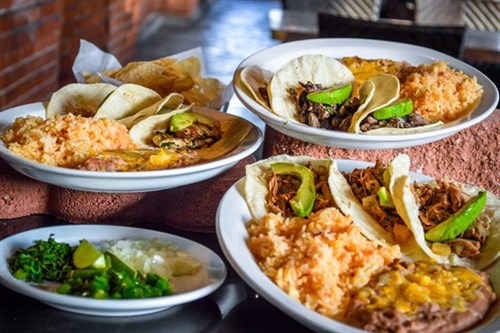 This hilltop restaurant with a view of downtown Denver is located inside of an old historic building. La Loma, a true staple of Broadway Street, is famous for its green chili, signature margaritas, and homemade tortillas. 
8. Tarasco's
Tarasco's has won awards for its wonderful Latino cuisine. With a large menu for any time of day, and with vegetarian and vegan options, there's sure to be a meal for everyone!
Cheers to all this authentic Mexican food in Denver! ¡Salud! 
From the River Beats Colorado team: It's been a very challenging time for travel, adventure, and events around our state. While we're aware these uncertain times may limit many aspects of life, we hope our editorials provide helpful tips while ensuring safe social and physical distancing.