Denver may be tucked snuggly between the snowy, rugged peaks of the Rocky Mountains, but the food scene is nothing short of extraordinary. Whether you're looking for fine dining, international street food, or hole-in-the-wall hidden gems, Denver has a little bit of everything. Here are three authentic Mexican restaurants and food trucks to try in downtown Denver. 
1. El Rancho Rodeo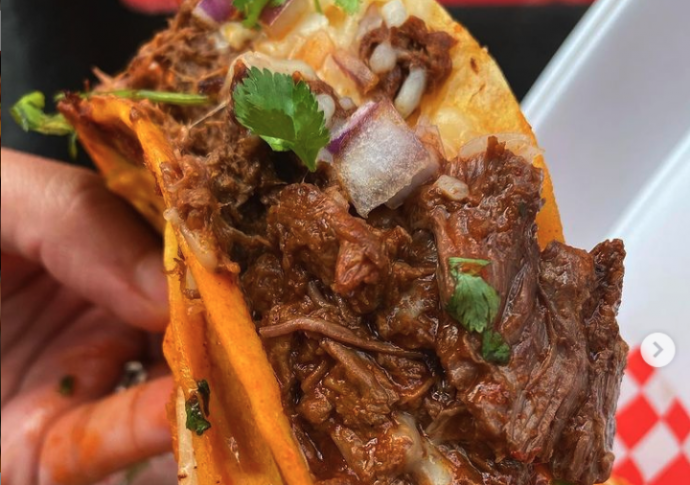 El Rancho Rodeo is a family-owned and operated food truck serving authentic Mexican food. Specializing in Quesa-Birria Tacos (with Consomé), they're taking international street food to the next level. Just look how flavorful that looks—mmm!
Where to find them: 110 Federal Blvd, Denver, CO | Tuesday – Sunday from 10 am – 6 pm
2. D'Corazon Mexican Restaurant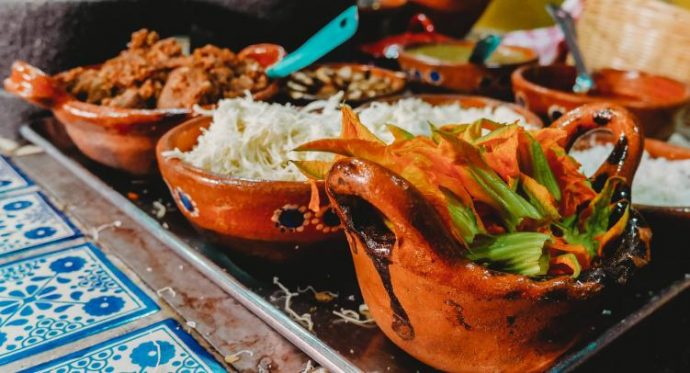 D'Corazon Mexican Restaurant is considered by some the most authentic Mexican food in the city. It's a busy and easy-going outpost for anyone looking for some Mexican comfort food and strong (and cheap) margaritas. Dinners are busy and boisterous and you really can't go wrong with anything on the menu. 
Where to find them: 1530 Blake St, Unit C, Denver, CO | Monday – Friday 11 am – 9 pm
3. La Loma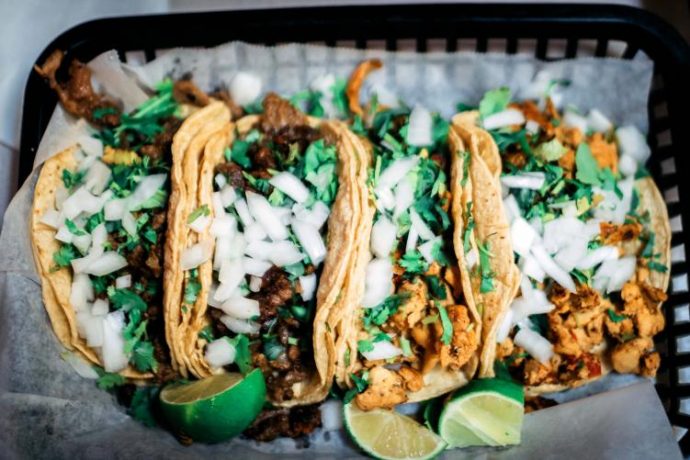 La Loma is a family-run Mexican restaurant in a small brick house known for its authentic Mexican meals, margaritas, and upscale-rustic atmosphere. Filled with character and charm, this is the perfect place to go for excellent food and an awesome atmosphere. Our mouths are watering just thinking about their Mexican-style tacos.
Where to find them: 1801 Broadway, Denver, CO | Monday – Thursday 11 am – 9 pm & Saturday – Sunday 11 am – 10 pm 
Other noteworthy places to try
Here are some of our other go-to places for authentic Mexican food. 
Adelitas Concina Y Cantina

– A family-owned and operated restaurant bringing authentic fare from Michoacán, Mexico, and agave cocktails. 

Tomayo

– A chic spot with a great rooftop deck for anyone in search of a modern, Mexican-food-inspired brunch.

El Taco de México

– A bare-bone, no-fuss counter with simple, authentic Mexican-style tacos that are always fresh and always fantastic. 
Let us know if you try any of these places! And if you're feeling extra adventurous—or just looking for something a little different—try the Hot Cheeto Burritos at Los Mangos.