The natural beauty of Colorado goes beyond its Natural Parks and mountain ranges. Here is your guide to breathtaking caves in Colorado all across the state.
1. Rifle Ice Caves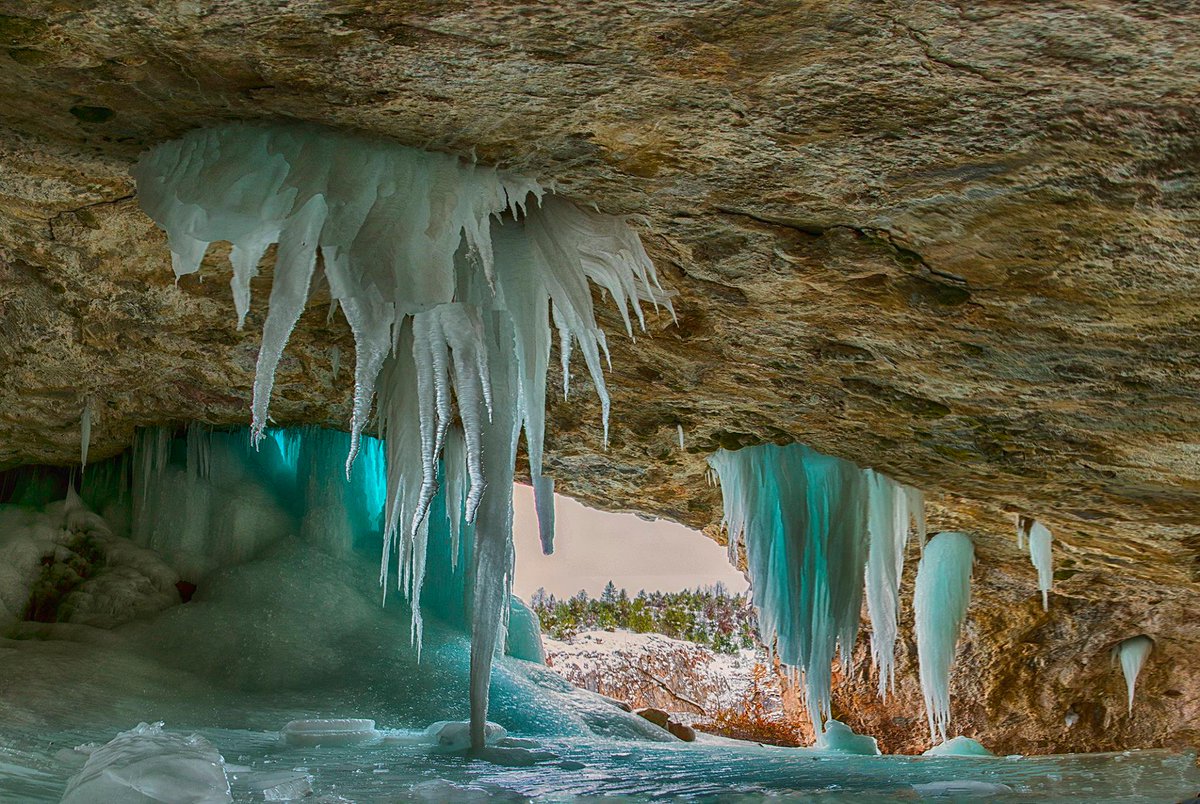 The colorful frozen falls of Rifle Ice Caves are worth the visit. It's located about thirty minutes outside of Rifle Mountain Park. Known for its supreme limestone climbing and spelunking, it's a hotspot people from all across America travel to.
The park also has a number of other caves to see as well. During the winter months, visitors are able to climb through the beautiful ice caves created by the frozen waterfalls and formations (ranked as a moderate hike).
2. Cave of the Winds
Located in Manitou Springs, Cave of the Winds Mountain Adventure Park is a family-friendly location rated as low risk, with numerous activities and tours available. Cave of Winds is one of the oldest attractions in all of Colorado. The caves were first explored in 1880 and were opened for visitors as an attraction the following year.
For tour lovers, this site includes a Discovery Tour, a Caving 101 Tour, and a Lantern Tour. For the adrenaline junkies, this site includes a Frontier Zip-line, the Via Ferrata Climbing Wall, the Wind Walker Challenge Course, a Canyon Drop, and a High Rope Course. Make reservations here.
3. The Grotto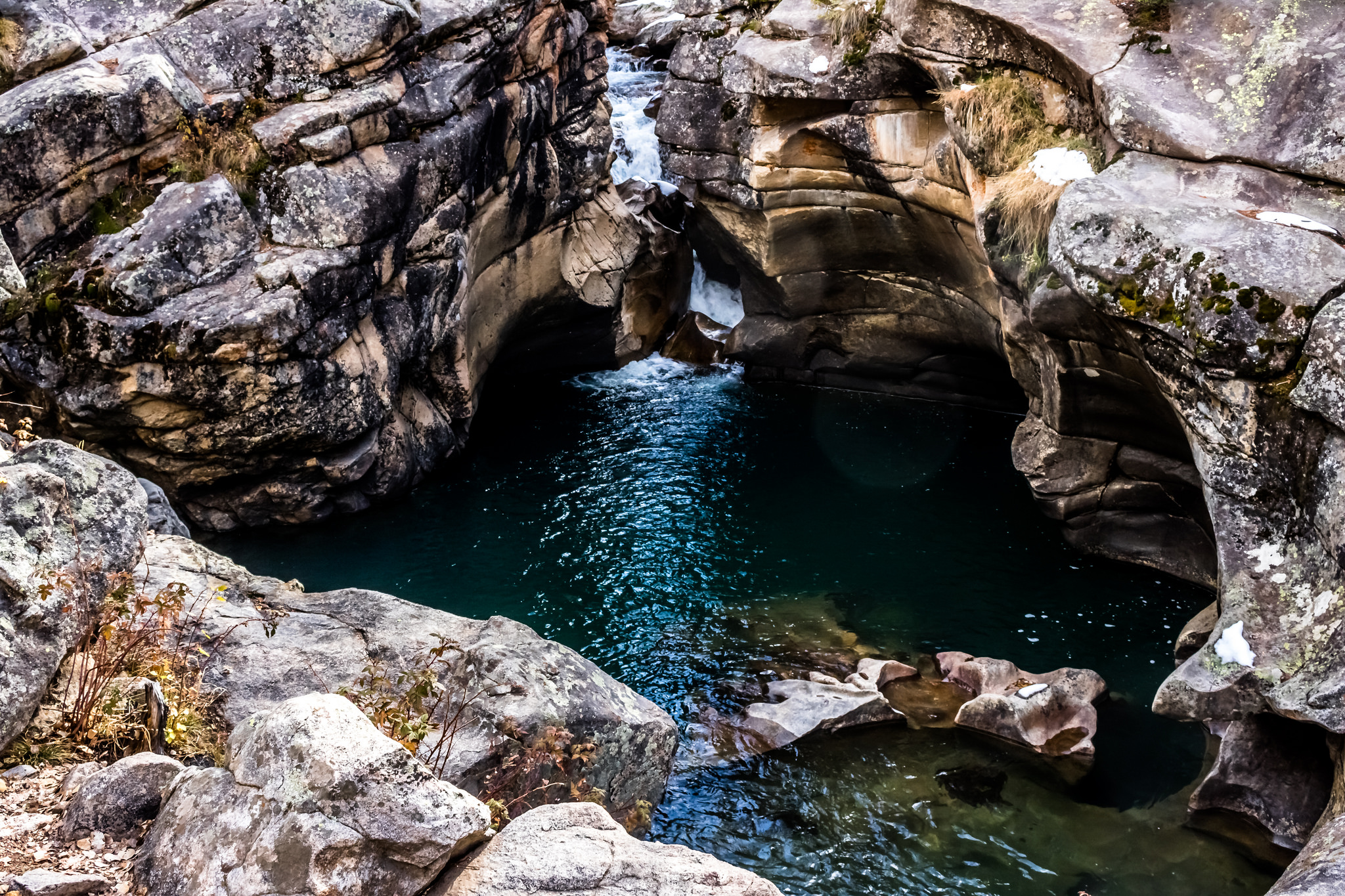 This beautiful cave entry is like none other. Located near Aspen National Park in the White River National Forest, the short and easy hike to The Grottos leads to pools of water, cascading waterfalls, and picturesque caves filled with river water.
4. Groaning Caves
For experienced climbers and cave lovers, Groaning Cave is an advanced, yet breathtaking course. Located in White River National Forest, Groaning Cave is Colorado's largest cave with a length of nearly 12 miles long. The limestone canyon is open for advanced spelunkers between April and August.
5. Vapor Caves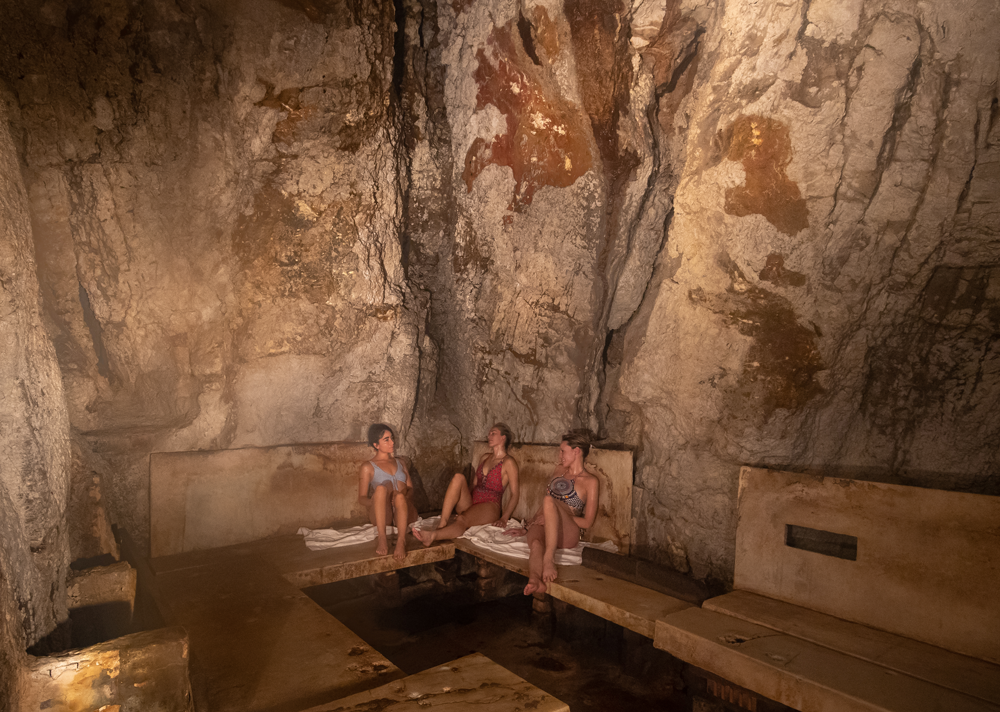 For those that need a relaxing getaway, Vapor Caves is the place for you! Vapor Caves is actually a spa. Located just outside of Glenwood Caverns (another great location to hike and visit caves) at Yampah Spa, Vapor Caves consists of three underground rock chambers that flow with hot natural mineral water. Enjoy the natural beauty of Glenwood Caverns followed by a spa experience at Vapor Caves to relax, rejuvenate, and rest.
There is endless beauty to explore throughout the state of Colorado, including the underworld inside these beautiful caves—cheers to exploring the depths of Colorado!
Featured Image by Donald Giannatti