We've previously highlighted UNIQUE PLACES TO STAY IN COLORADO, but there's just nothing quite like a cozy cabin tucked way into the mountains.
A warm beverage in hand, fire roaring, great company, and spectacular views with nothing and no one obstructing it — it's the stuff dreams are made of.
With plenty of impressive mountains, forests, and other wide-open land, there's no shortage of secluded cabins in Colorado. The tricky part will be deciding just how secluded you want to get. Here's a (bucket) list to jump-start your inspiration.
8 secluded cabins in Colorado
Whether you want to head just outside the city or get waaaay off-grid, there are secluded cabins in Colorado to suit every taste and budget.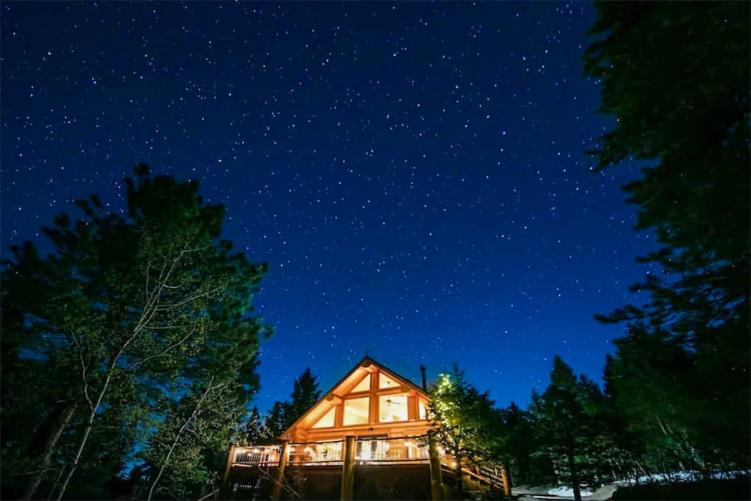 This gorgeous and secluded cabin just outside Nederland truly has it all. Set up perfectly for four people (hello, romantic couples' weekend!), the cabin has an outdoor hot tub and massive lawn with yard games and hammocks.
If you want to venture out, winter sports at Eldora Mountain Resort are just 15 minutes away. The town of Black Rock, with plenty of opportunities for gambling, is just 25 minutes away, and Boulder is just 35 minutes away.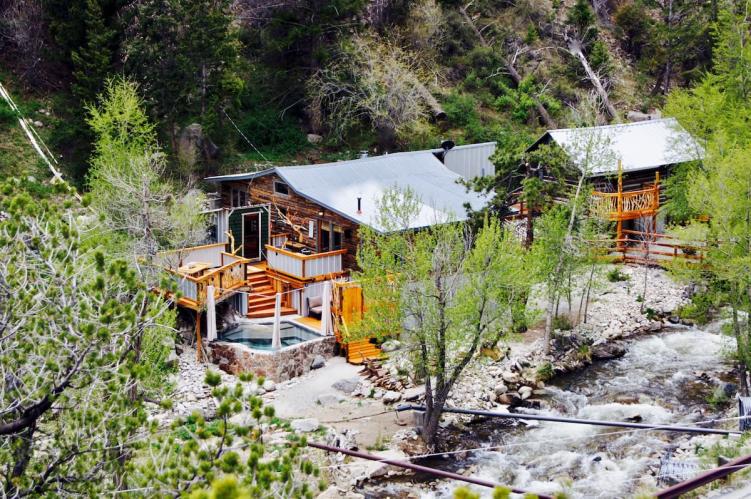 Easily among the most unique secluded cabins in Colorado, the Merrifield Cabin has its own private natural hot spring! That's reason enough to book your getaway, but it's only the beginning — this cabin near Buena Vista has a long list of amenities!
The restored 100-year-old cabin sits directly on Cottonwood Creek, so you can float the river right outside the door. There are two fully-equipped kitchens, indoors and outdoors, and even a "smoke shack" with TV and an awesome sound system.
Note: the same family owns the Holloway Cabin, right next door.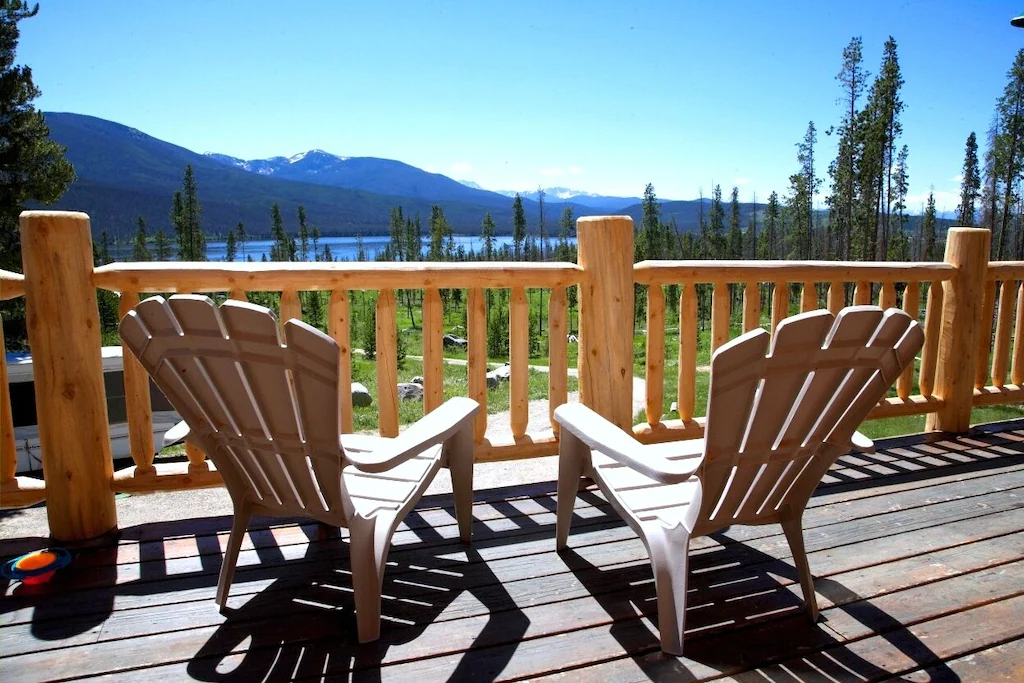 If you're looking for the best of both worlds when deciding among secluded cabins in Colorado, look no further than this one! It sits on seven acres and there's not a single other building in sight, but the entrance to Rocky Mountain National Park is just 1.5 miles away.
Sit on the wraparound deck with views of Shadow Mountain Lake, soak in the hot tub, borrow the complimentary snowshoes and check out nearby trails, or stay in and play video games.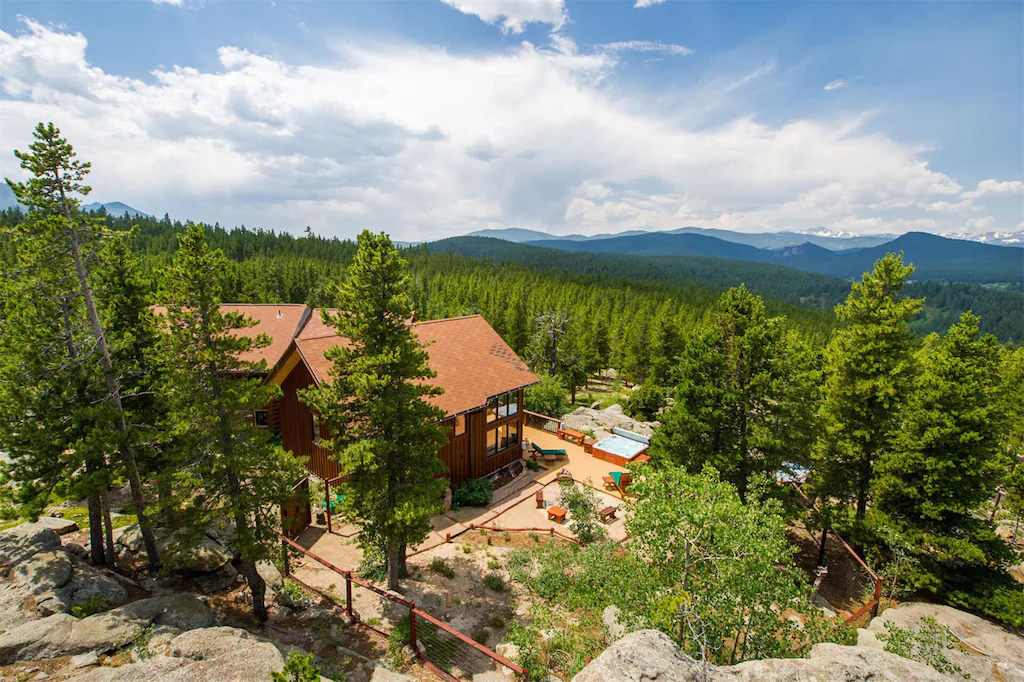 If you really want to get away from the hustle and bustle, head to the 120-acre Blue Sky Mountain Ranch. With so much space and spectacular, unobstructed views of the Continental Divide, you'll be certain you're in the most remote corner of the country. Yet, Denver International Airport is just an hour away!
You don't ever even have to leave the property, as there's plenty of adventure onsite. Enjoy miles of private marked hiking and biking trails, ATV trails, a full-sized volleyball court, frisbee golf, archery, a private theater, and hot tub. Phew!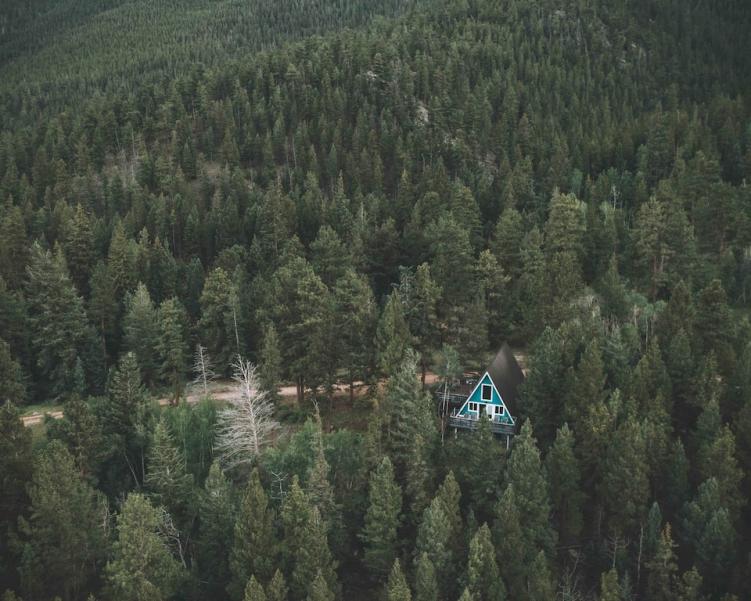 It doesn't get much more cozy or picturesque than a blue A-frame cabin tucked deep into the forest. Inspired by the Danish concept of hygge, literally meaning comfort and coziness, the Hygge Chalet sits on a pristine and secluded 3.5 acres in the Rockies.
Enjoy the outdoor steam sauna, two decks, hammock, and oversized fireplace. And you'll likely never want to leave, but just in case, some of the state's best skiing is within easy driving distance. Breckenridge is just one hour from the cabin, Vail two hours away.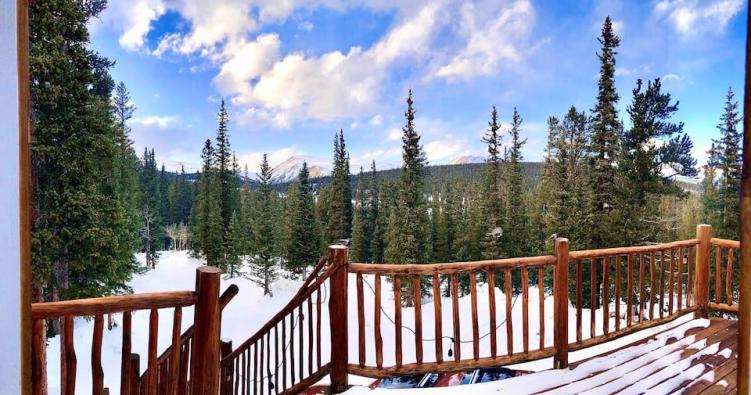 Experience a very literal Rocky Mountain high at this gorgeous home sitting at over 11,000 feet in elevation. Situated on over three acres in what's known as the Valley of the Sun, this is one of the best secluded cabins in Colorado.
Winter sports, hiking, biking, fishing, ATV trails, and whitewater rafting are all within just 30 minutes, but no one will blame you if you just want to stay in. The cabin comes fully equipped with wi-fi, an upscale kitchen, and plenty of space to spread out.
Note that because of the elevation, 4WD or, at the very least, snow chains, are highly recommended in the winter and spring.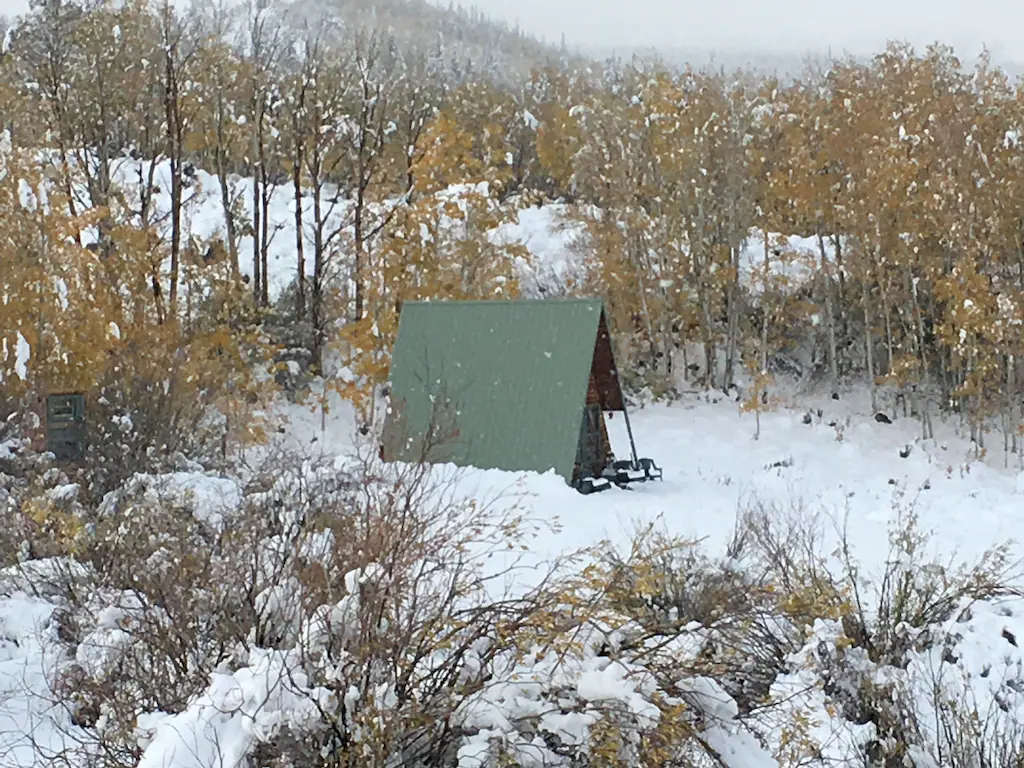 This off-grid A-frame is one of five secluded cabins at 22 West, a rustic resort nestled into the Routt National Forest. The tranquil setting is unforgettable, with expansive valley and mountain views and wildlife sightings galore. Come hike, bike, or ski the Mount Zirkel Wilderness, or day-trip to Steamboat Springs, 1.5 hours away.
A wood stove keeps guests warm, while solar provides lighting and device charging — though  you likely won't have service. Note the cabin doesn't have running water (it is truly off-grid, after all). However, there are separate composting toilets and a shower house just steps from the door.
Not only is Moose Haven one of the most secluded cabins in Colorado, it's one of the most memorable, too!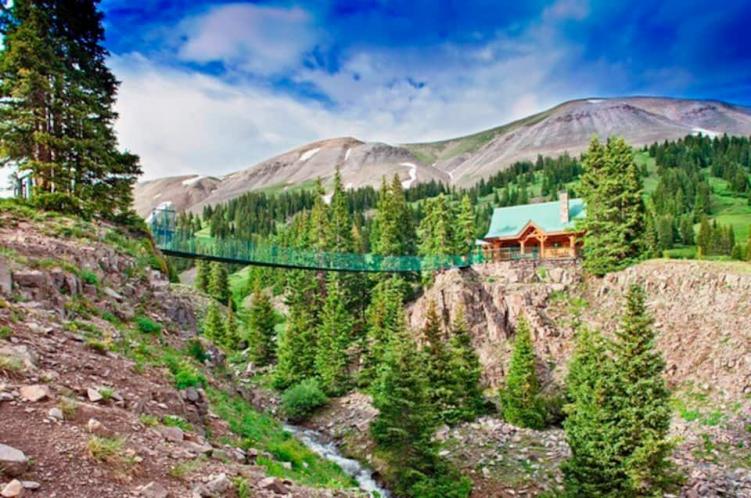 Last but certainly not least on our list of the most secluded cabins in Colorado is Thoreau's Cabin. The spectacular, untamed Uncompahgre Wilderness Area is the cabin's backyard. It's so remote that guests access it via a suspension bridge (seriously, how cool is that?!)!
This is the cabin you book when you truly want to unplug. Silverton is 20 miles away and there is no cell service. No wi-fi either and as the owner puts it, the absence of both is "a FEATURE of this place."
Thoreau's Cabin sits at a whopping 11,500 and the San Juans are notoriously rugged. Bring a capable vehicle, use extreme caution in the wilderness, and be prepared for some adjustment to the altitude.
So there you have it — eight dreamy, secluded cabins in Colorado. Which ones caught your eye? Connect with us on social media and let us know! Safe travels!