When you think of Morrison, Colorado one destination probably comes to mind: Red Rocks Park & Amphitheatre. Many of us have driven to Morrison countless times for shows without ever realizing how much beauty the small town holds. We highly recommend taking a day trip out to Morrison, Colorado to enjoy the charm the town has to offer.
Just 18 miles southwest of Denver, Morrison is an easy trip that isn't too far. You could easily hop over there for a few hours and drive back within the same day if you live in or around Denver.
Here are some of our recommendations for activities in the quaint town of Morrison, Colorado:
---
Trails
---
Morrison Slide Trail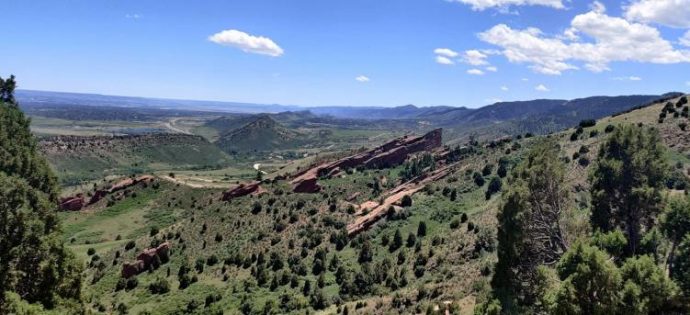 Morrison Slide Trail is a moderate 3-mile loop located just behind the famed Red Rocks Park & Amphitheatre. This trail is a bit of uphill for the first half (about 1.2 miles) to some excellent hangout spots, and then mostly descent for the last half of the trail.
There are definitely some spots with little shade coverage so be sure to bring lots of water. We were notably impressed with the number of different flowers you see on this trail and of course, the views of the Red Rocks are unmatched for such a short hike.
Dinosaur Ridge Trail & Visitors Center
Dinosaur Ridge Trail & Visitors Center is one of the world's most popular dinosaur artifact sites. There are tons of natural fossils, tracks, and even dinosaur bones. They have several attractions on this 4-mile loop trail.
Reviews state that it's most impressive attributes are the fossils, that the trail itself is mostly blacktop and has little shade covering. They are offering state-compliant walking and private guided tours. Check out their hours and full website here for the Visitor's Center.
Places to Eat & Drink
---
Rooftop Tavern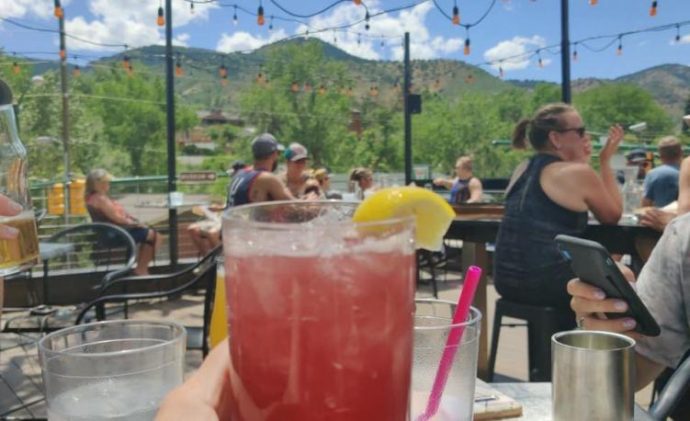 Sitting atop Tony Rigatoni's Italian Kitchen, Rooftop Tavern is one of Morrison's hot spots for great brews, great views, and great food.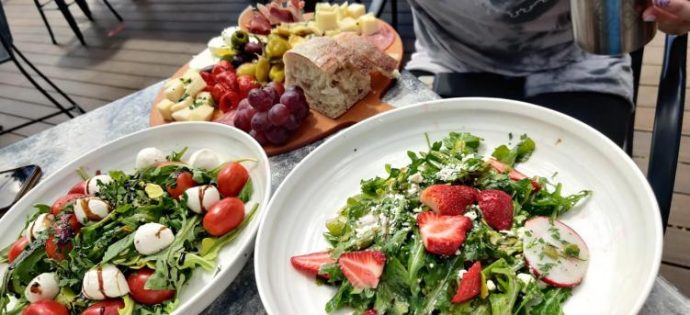 Sit on their patio and you're perfectly tucked into the Red Rocks mountains. It has a quaint and casual atmosphere, with exceptional food. Their menu has a fresh selection from cheese & charcuterie plates to fantastic salads and flatbreads.
The Cow – an Eatery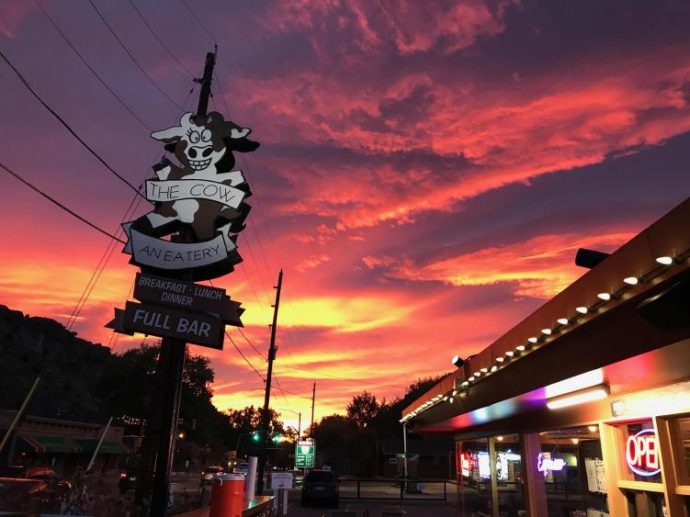 Who doesn't love a diner in the mountains with a full bar?! Yep, you can enjoy a Bison Burger with one of their famous Bloody Mary's or mimosas.
Their menu offers traditional diner food like burgers, sandwiches, and salads – they are also known for their fish & chips. If you are looking for a casual yet hearty meal, this is your spot. Check out the full menu and hours here. 
Twin Forks Tavern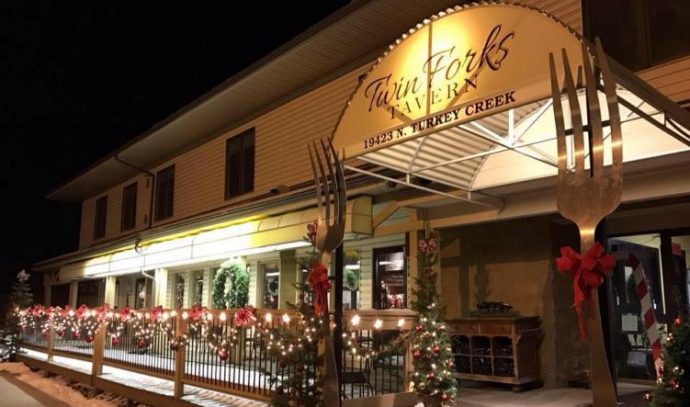 Looking for a nice "treat yoself" dinner while in Morrison, CO? Look no further than Twin Forks Tavern. Ranked #1 on Trip Advisor, this American Gastropub boasts a menu that is sure to have your senses dancing.
If you are looking for a top-notch dining experience, this is the place for you. Note: this restaurant is only open for dinner. View the full menu and hours here. 
Shopping
---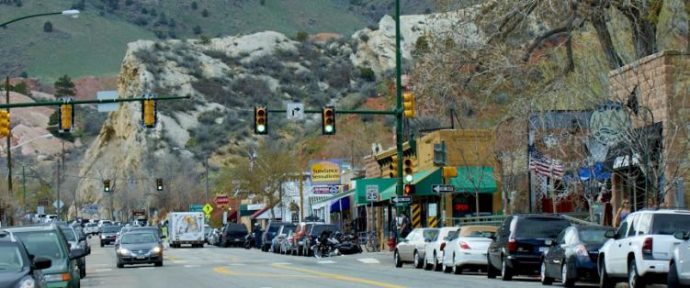 Bear Creek Avenue (Morrison's "Main Street") is loaded with tons of adorable boutique shops and neat places to check out. You can stop by the Bear Creek and enjoy the sounds of the water, or stop in one of the local boutiques nearby.
Note: shops that are in operation during COVID-19 are adhering to mask regulations and social distancing guidelines. Make sure you have a mask and are prepared for some delays as owners are only allowing a few people to shop at a time.
Did we miss one of your favorite spots in Morrison, CO? Let us know in the comments below!