Thursday is the new Friday in Denver at Cervantes Masterpiece Ballroom! We are so grateful for our SHIFT family that continues to grow, and we're excited for another month of bonding music and community in February.
Join us this Thursday, February 3, for a tribute to the one and only J Dilla performed by The TMRW PPL featuring an incredible cast of special guests. For our bass music lovers, we've got you covered too with Luzcid, Esseks, and more to round out the month!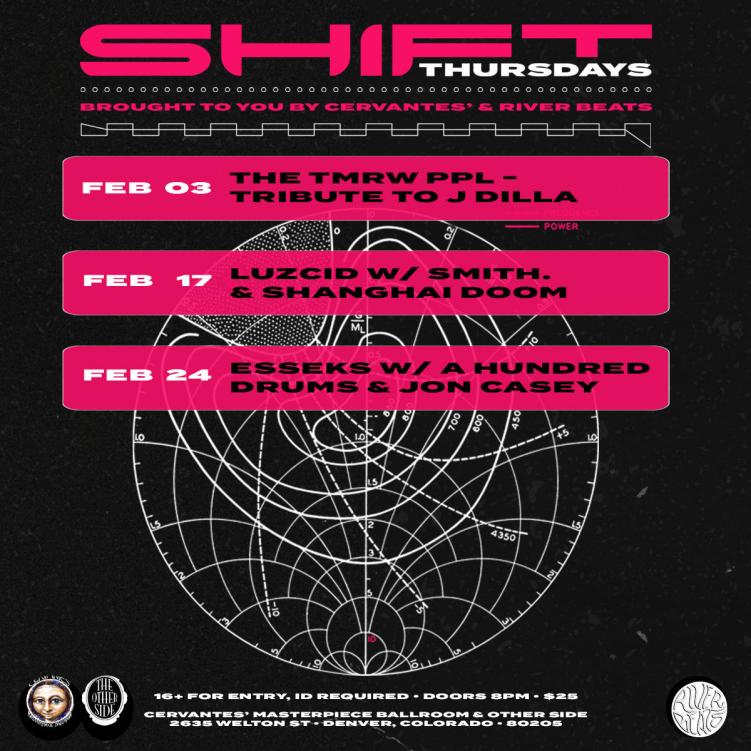 Thursday is the New Friday
With the help of countless attendees and performers, SHIFT Thursday is picking up steam for 2022! This Thursday, we have an incredibly special experience ahead with a tribute to the late J Dilla, one of hip hop's most prominent figures and producers.
Through his creations, his art and legacy live on through and endless list of artists who have utilized his instrumentals or famed sampling. With the help of Adam Deitch (Lettuce, Pretty Lights), vocalist JoFoKe, and additional special guests, The TMRW PPL plan to pay homage in the best way they know.
On February 17, we're bringing back the bass! Luzcid makes his way to Cervantes to present "Dreaming", a special audiovisual experience featuring the undeniably talented DATA_BYTE. Luzcid is joined by friends smith. and Shanghai Doom, with As Above/So Below starting off the night.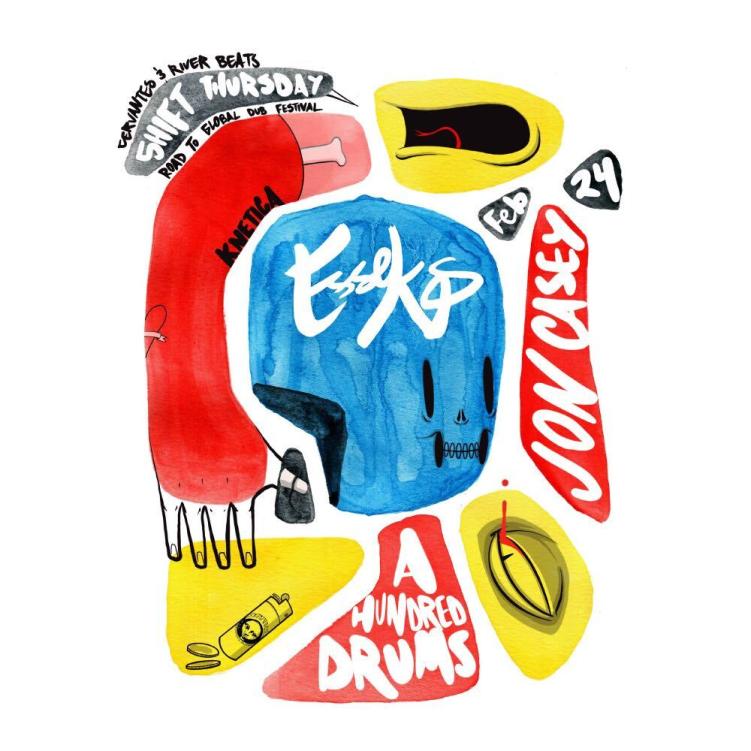 Closing out the month February 24, Esseks makes his way back to Denver for his first Cervantes headliner! He's so excited for this one, he had made his own poster. With phenomenal support from some good friends, we think this one will be special.
Esseks is joined by A Hundred Drums, who has been making waves across the US with an incredible stage pressence. Her keen ear for mixing and track selection encapsulate the crowd.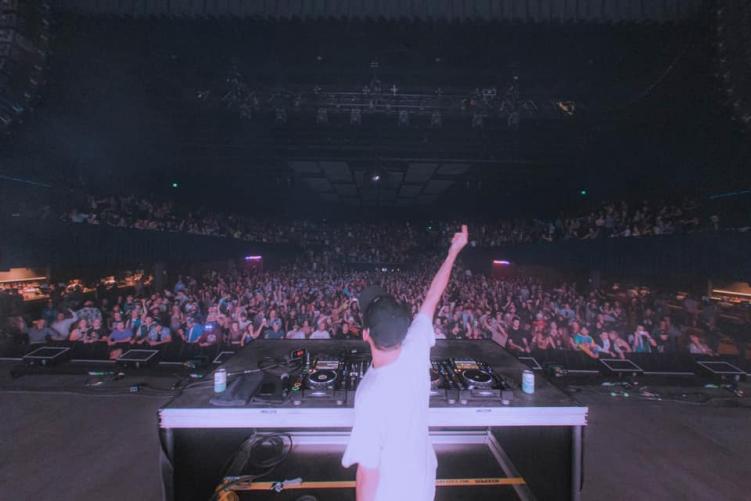 Often paired with the stunning visual stylings of Actualize Visuals, she seeks to capture the primal pulse that lights up the dancefloor.
Setting the mood, Jon Casey and Knetica will get the chance to win over the hearts of the SHIFT fam!
For those who can't get enough, we've got an incredible March lineup on the way. Keep your eyes peeled for future announcements!
Get Involved with SHIFT
Applications are open for vendors, live painters, and silent disco performers. Interested creators apply at the links below!
In due time, we will continue to announce more SHIFT Thursdays for Spring 2022 and beyond! Stay tuned for more information about our collaborations with visual artists & live performers.
We are incredibly excited about this new chapter for Cervantes, River Beats, and the city of Denver, and we can't wait for you to see it all come together!
For media inquiries, please reach out to: ShiftCervantes@gmail.com