Mardi Gras means different things to different folks, but most people universally associate it with New Orleans.
But what if we told you that you could get a dose of this iconic holiday, right here in Colorado? That's right — there are actually several Colorado Mardi Gras celebrations across the state, and each has a unique offering.
From an eclectic Carnivale weekend to New Orleans-themed cooking classes and even a half marathon, there's a Colorado Mardi Gras event for everyone. Laissez les bons temps rouler!
5 Ways to Celebrate Mardi Gras in Colorado
No matter how you choose to celebrate Colorado Mardi Gras, you can count on lots of bright colors, live music, and plenty of delicious food.
1. Manitou Springs Carnivale Weekend
Downtown Manitou Springs, February 25-26
In keeping with its beloved "Keep Manitou weird" theme, the City of Manitou hosts one of the biggest and most elaborate Colorado Mardi Gras celebrations.
The festivities start Friday night with the masquerade "CarniBall." Then on Saturday, enjoy the main events: the Mumbo Jumbo Gumbo Cook-off and the free Carnivale parade downtown.
Now in its 28th year, the gumbo cook-off features gumbo dishes from over 20 chefs. Samples are just $.75 each; bring small change.
As for the parade, let's just say it's nothing like any parade you've ever seen before. The entire community is invited to participate and no registration is necessary. There are no floats or motorized vehicles. Instead, everyone simply walks down the street in their best, most colorful Mardi Gras garb.
View this post on Instagram
2. All-Out Mardi Crawl 5K, 10K & Half-Marathon
Bear Creek Lake Park, Lakewood, February 26
Set at the base of Red Rocks (yep, that Red Rocks), the All-Out Mardi Crawl offers fun and scenic races for runners of all skill levels. The 5K, 10K, and half-marathon courses each have incredibly scenic views, plus of course, participants are encouraged to come decked out in their most colorful masquerade masks, beads, and Mardi Gras attire.
3. Fat Tuesday: Favorite Food of New Orleans
Stir Cooking School, Denver, February 27 and March 1
Looking for a fresh, fun new idea for date night? Stir Cooking School has a couple of excellent Mardi Gras-themed class options.
Indulge in a New Orleans brunch on Sunday, February 27, complete with hurricane mimosas and beignets. On Tuesday, March 1, dive into a complete menu featuring muffulettas, crawfish etouffee, red beans and rice, gumbo, and king cakes. Are we the only ones drooling?!
Please note, Stir requires proof of a negative COVID test OR vaccination to attend classes.
View this post on Instagram
4. Mardi Gras Mambo 2022 at Cervantes' Masterpiece Ballroom
Cervantes' Masterpiece Ballroom, Denver, February 25
No Colorado Mardi Gras celebration is complete without live music! All the way from New Orleans, the Dirty Dozen Brass Band brings their innovative, funky twist on jazz to the Mile High for Mardi Gras Mambo. Believe it or not, but the ensemble has been together since 1977!
Joining the lineup, Nathan and the Zydeco Cha Cha's infuse their bluesy, folksy style into traditional Zydeco music. It's all going down at the amazing Cervantes' Masterpiece Ballroom, a favorite Denver venue of the RiverBeats' crew!
5. Enjoy an Authentic Cajun Meal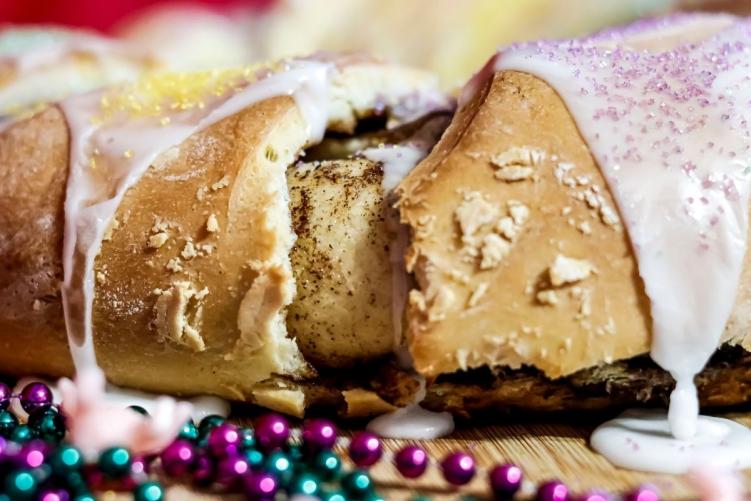 We all know Colorado has an incredible food scene, so it should come as no surprise that there are several excellent Cajun restaurants across the state. Let Mardi Gras be the reason you try a new local place this year! Oh, and don't forget to order King Cake for dessert!
Some of our favorites include:
How are you celebrating Mardi Gras in Colorado this year? Let us know in the comments or connect with us on Facebook or Instagram!