All you have to do is drive just one hour south of Denver to find some of the best natural experiences Colorado has to offer in Colorado Springs. Mountains, waterfalls, great food, and natural mineral springs are just a few of the treasures to find in Colorado's second-largest city.
Colorado Springs is a completely underrated city not only known for its natural sights, but also their thriving Air Force base and Olympic training facilities. Don't forget to check out the Western Museum of Mining & Industry while you're there.
We've compiled a list of some of our favorite attractions and things to do while in Colorado Springs, Colorado:
---
Garden of the Gods Park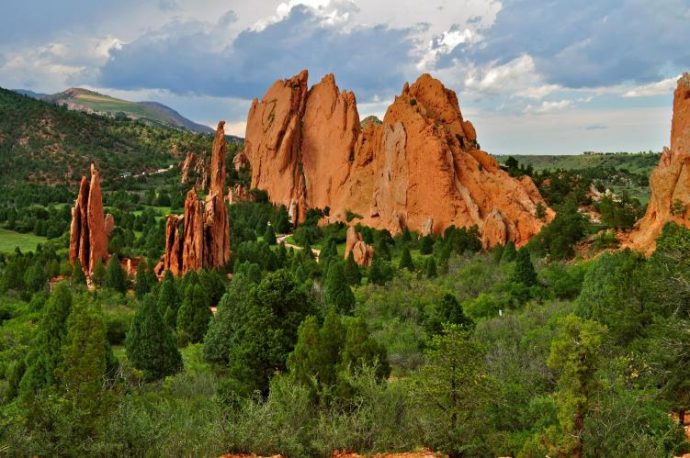 Forever free, Garden of the Gods is a sight to behold. It has over 21 miles of trails through some of America's most beautiful natural wonders. These formations have been formed over millions of years and continue to wow visitors over the years.
Technical rock climbing is allowed with a permit, you can apply for one here. Make sure to also check out the Garden of the Gods Trading Post for maps or mementos.
Broadmoor Seven Falls
Broadmoor Seven Falls is definitely a must-do while in Colorado Springs, Colorado. It's the only waterfall (or series of waterfalls we should say) that has been recognized as one of  National Geographic's Top International Waterfalls.
It's 224 steps up (about 1.5 mi) to see the Seven Falls named: Bridal Veil, Feather, Hill, Hull, Ramona, Shorty, and Weimer. (It even lights up at night!)
For more information on Broadmoor Seven Falls click here.
Pikes Peak Highway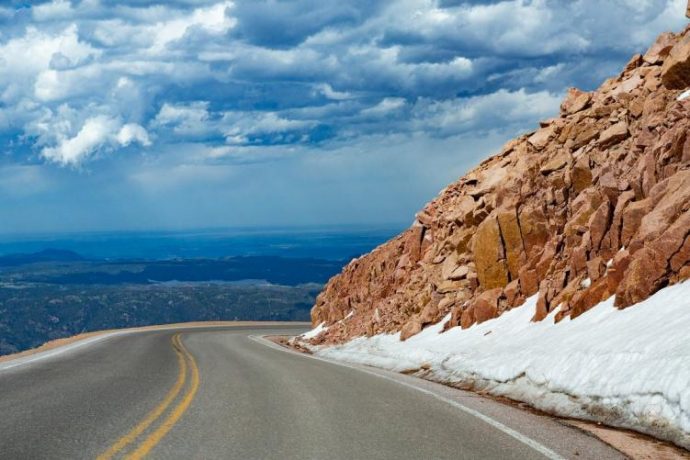 If you are looking for an incredibly scenic drive, this is it. Pikes Peak Highway is a 19-mile stretch of beautiful sights including the Cascade Mountains, Crystal Resovoir, and Devil's Playground.
At the 14,115 ft summit – make sure to stop at the Pikes Peak Summit House for the only donuts made above 14,000 ft! For more information, check out their website here.
Note: there are fees to get into the park as a hiker or car.
Royal Gorge Route Railroad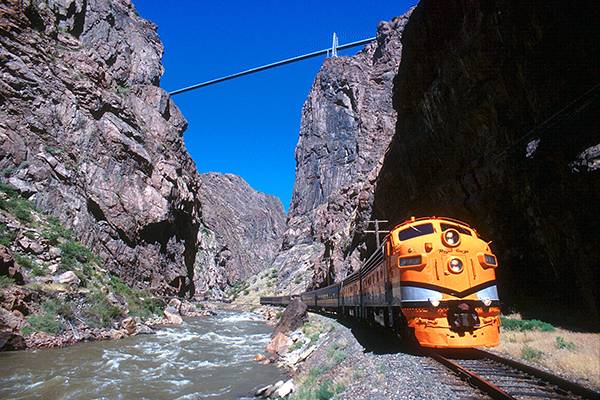 You'll be hard-pressed to find better sights than on the Royal Gorge Route Railroad. This train takes you through the narrows of the Royal Gorge on Colorado's oldest and most famous historic train.
You can book a variety of different experiences including the Astrodome, Breakfast/Lunch/Dinner rides, or just enjoy a ride in Coach or Class. Book your tickets here. 
Manitou Mineral Springs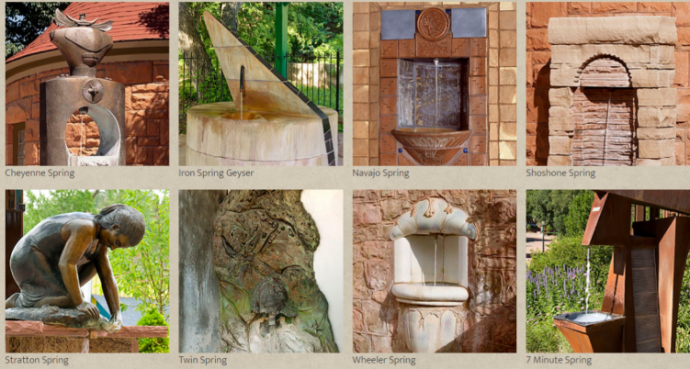 The Manitou Mineral Springs is one of the major reasons Colorado Springs is so special. These eight natural mineral springs have been restored and each spring is a living work of art.
We highly recommend checking out the natural mineral springs in Manitou, Colorado – just a few miles from Colorado Springs. For more information, click here.
---